The nobility of the sun and the stone in Valencia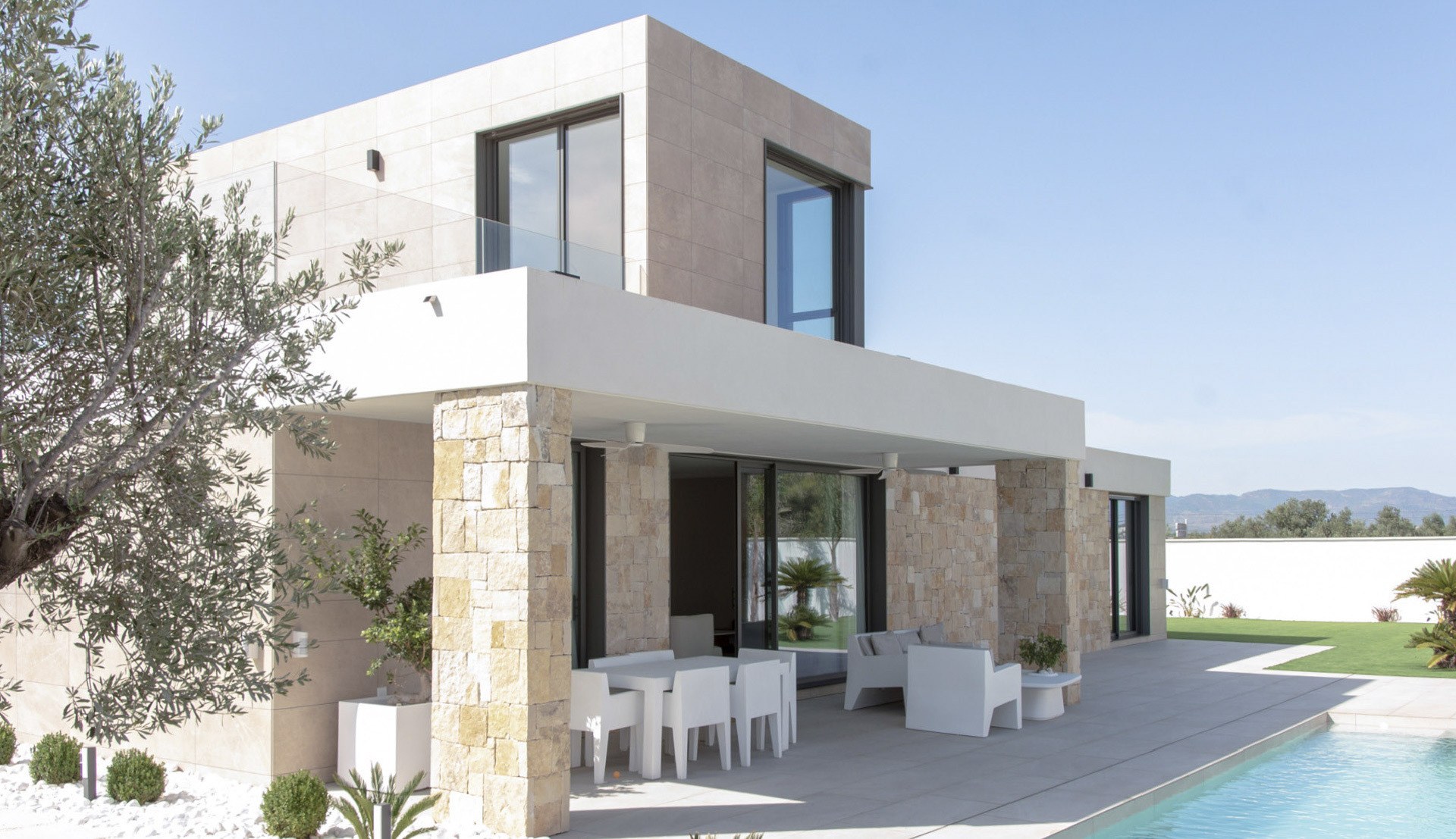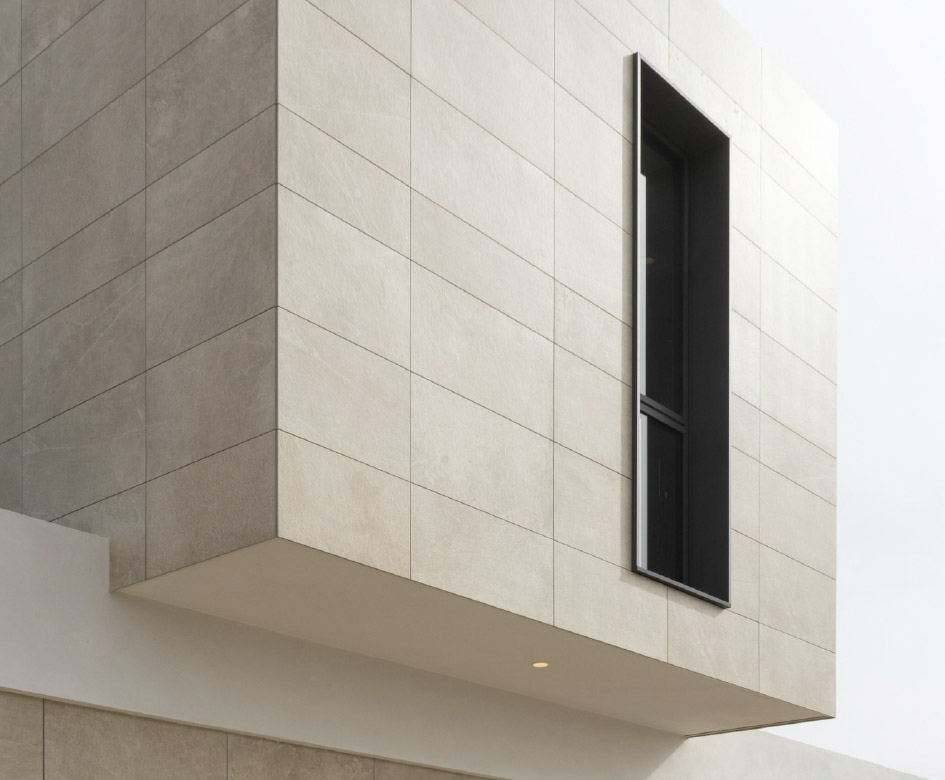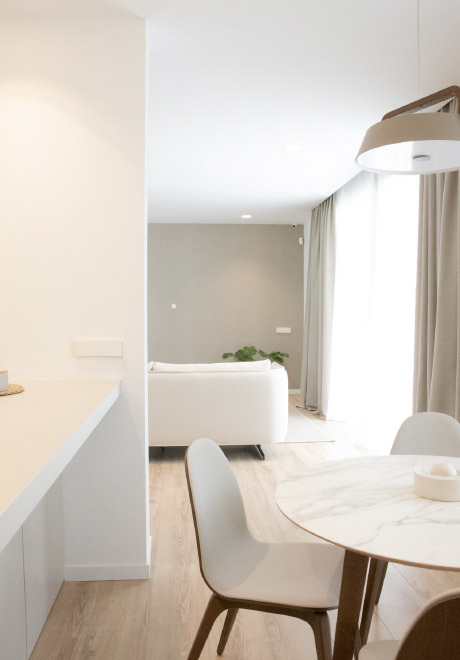 Efficient wellness
FORMENTOR MODEL
We join our inHAUSERS from the personalization of the details to the interior furniture and the garden. A turnkey service for a house on the outskirts of Valencia.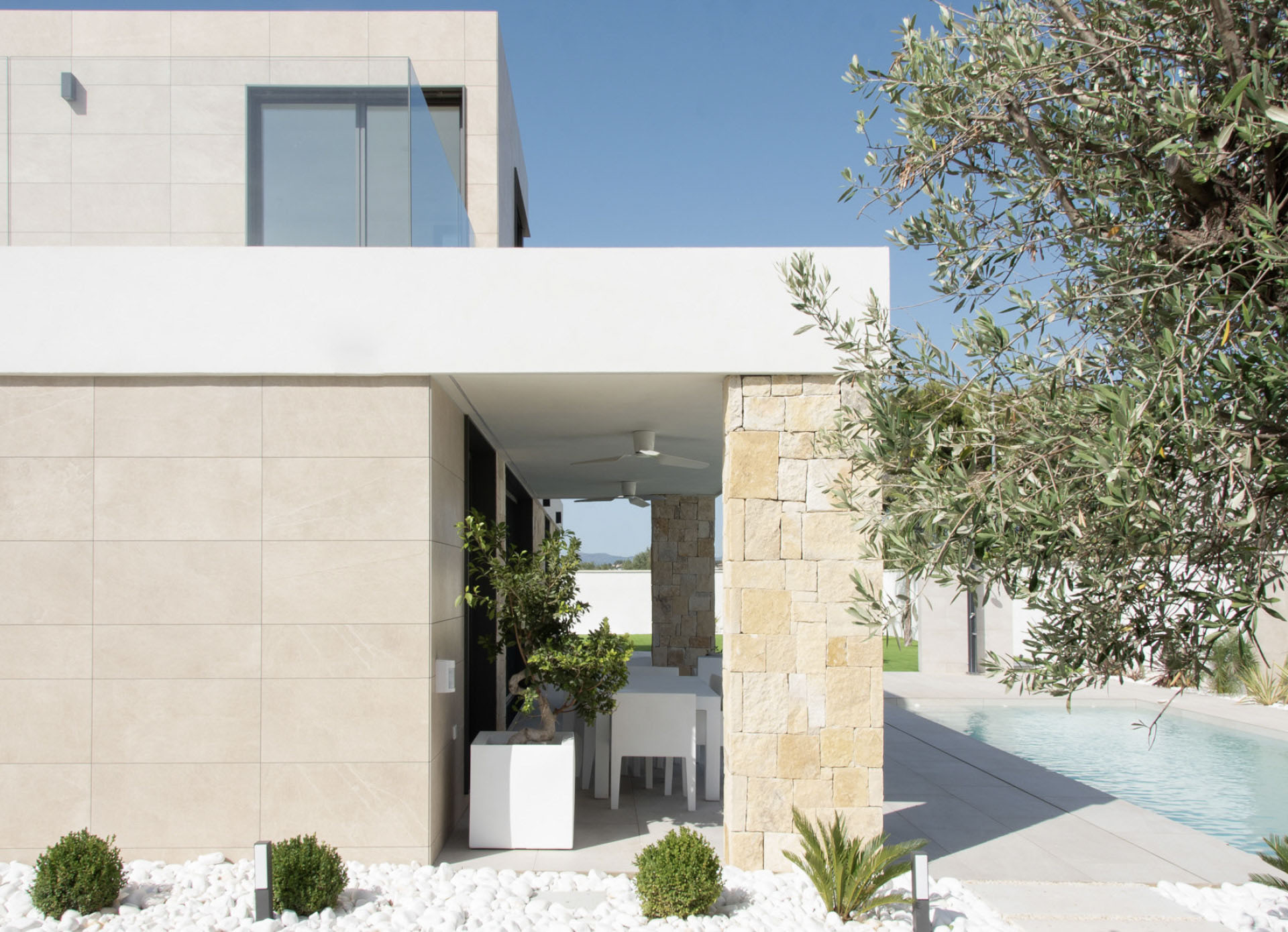 ARCHITRENDS
« The texture of natural stone is introduced from the façade to the interior of the house giving warmth to the domestic space. The soft tones join us in the interior design, both in the architectural textures and in the furniture pieces that complete the design. »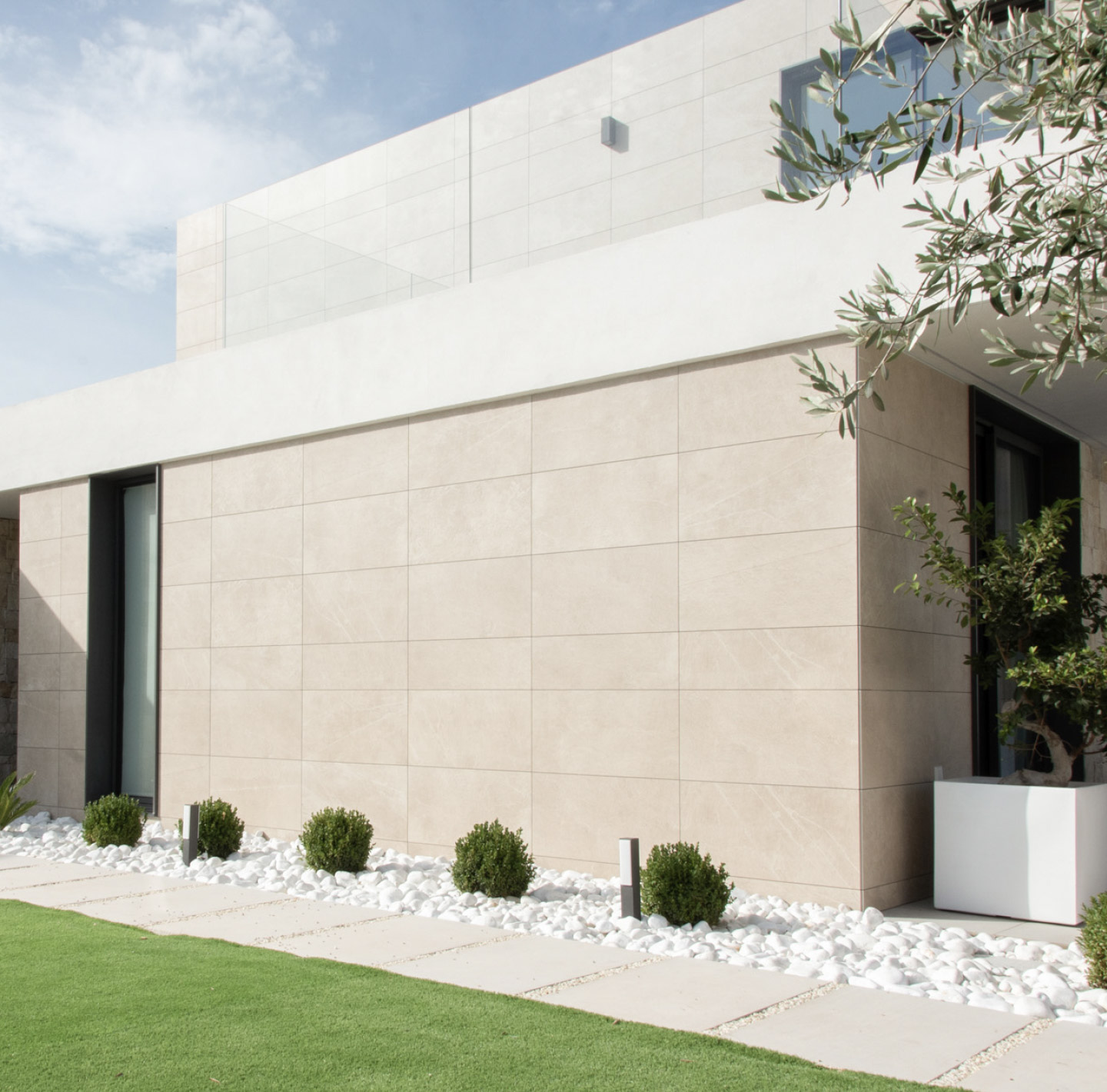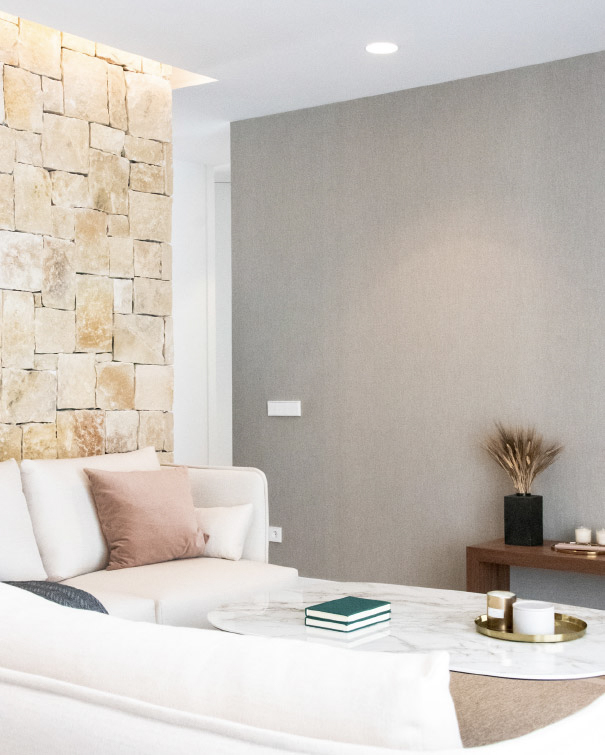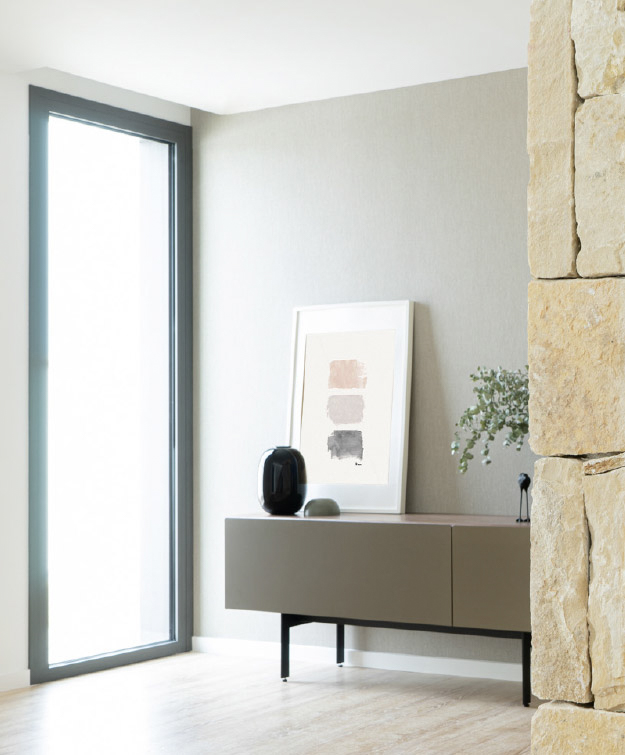 In inHAUS we customize your kitchen down to the last detail. We adapt the kitchen project « the engine of the house » according to the needs of our customers. We offer and collaborate with top brands as Bulthaup, a brand that is able to fulfill and satisfy your wishes, achieving the maximum comfort and design.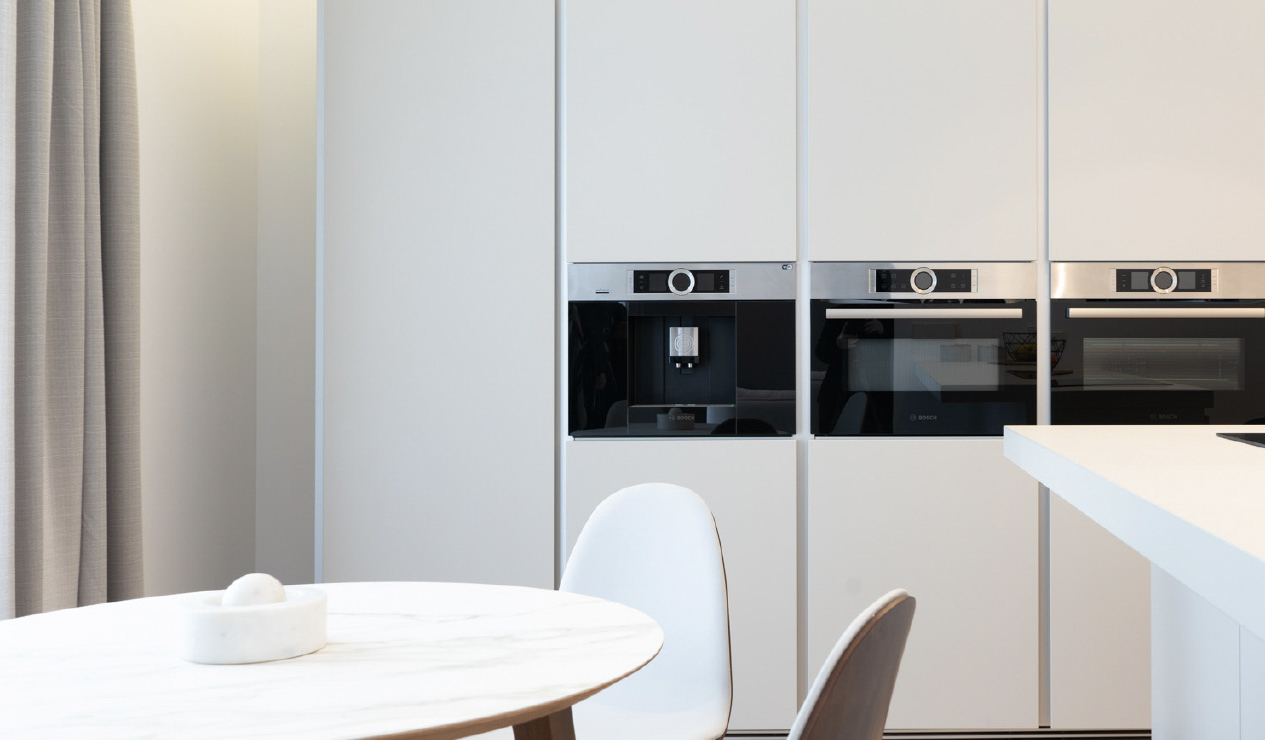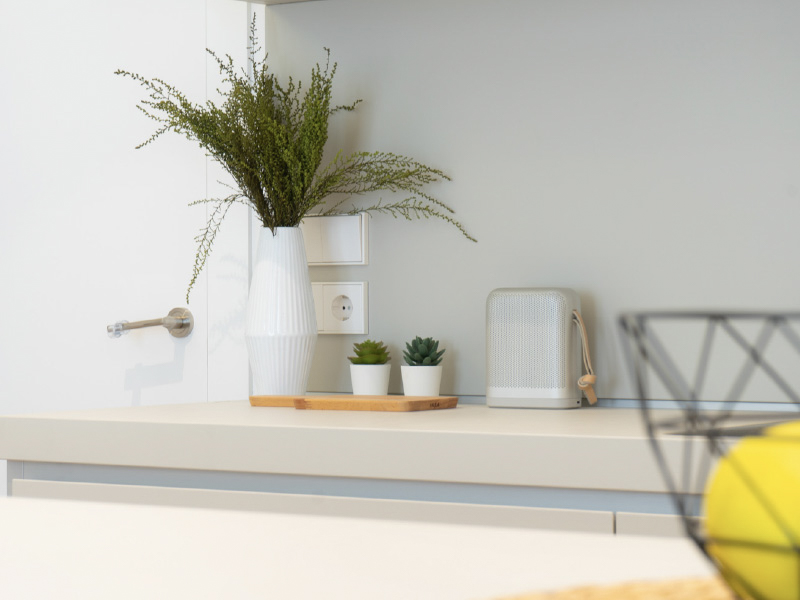 We work with you so that the spaces meet the needs of your daily life.
We are experts in offering the perfect solution for you.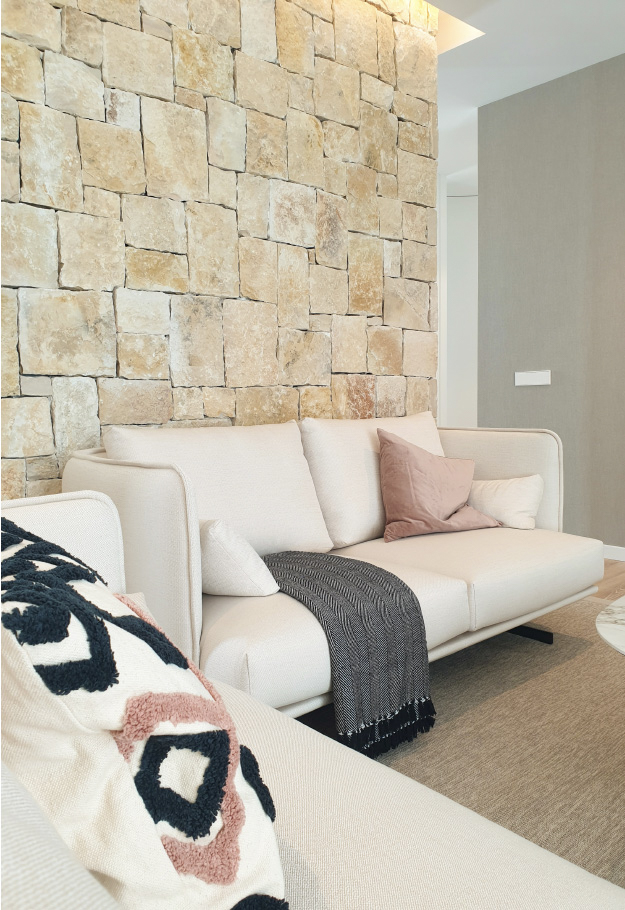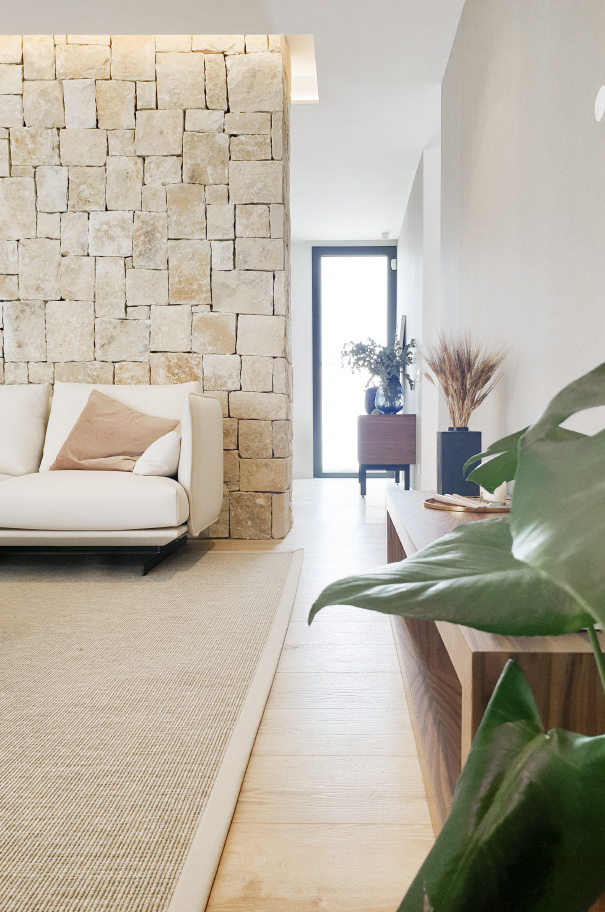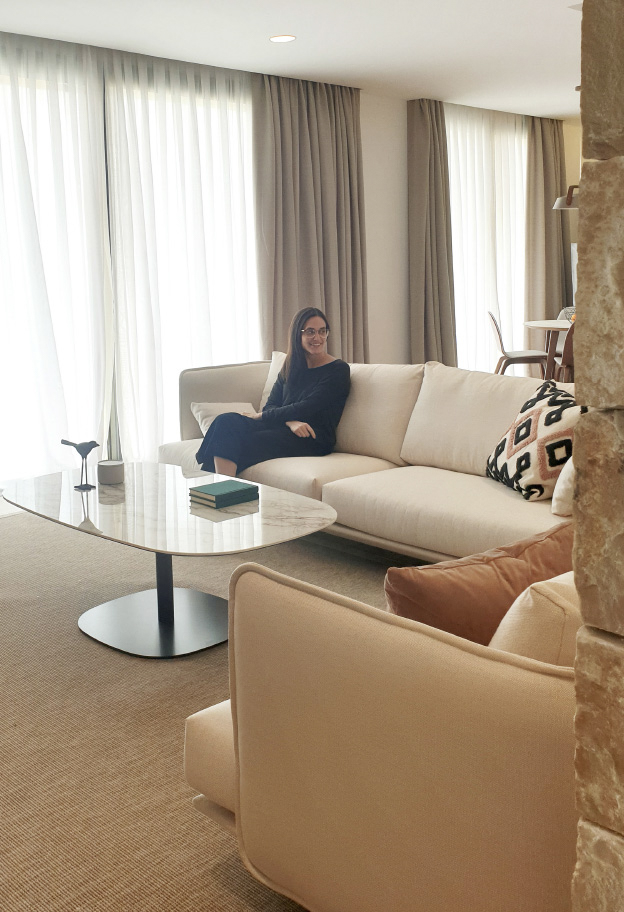 Ground Floor
The house is designed throughout two very powerful volumes. A ground floor in a single compact volume on which appears a new perpendicular flying volume to the lower one generating an outdoor porch space that connects the living area with the dining-room and garden.
First Floor
After climbing the staris, illuminated by the large windows that connect it with the exterior, we arrive to the upper floor. The master bedroom with its own bathroom is located in a privileged position occupying the volume that overhangs the terrace of the first floor while generating a covered area onto it.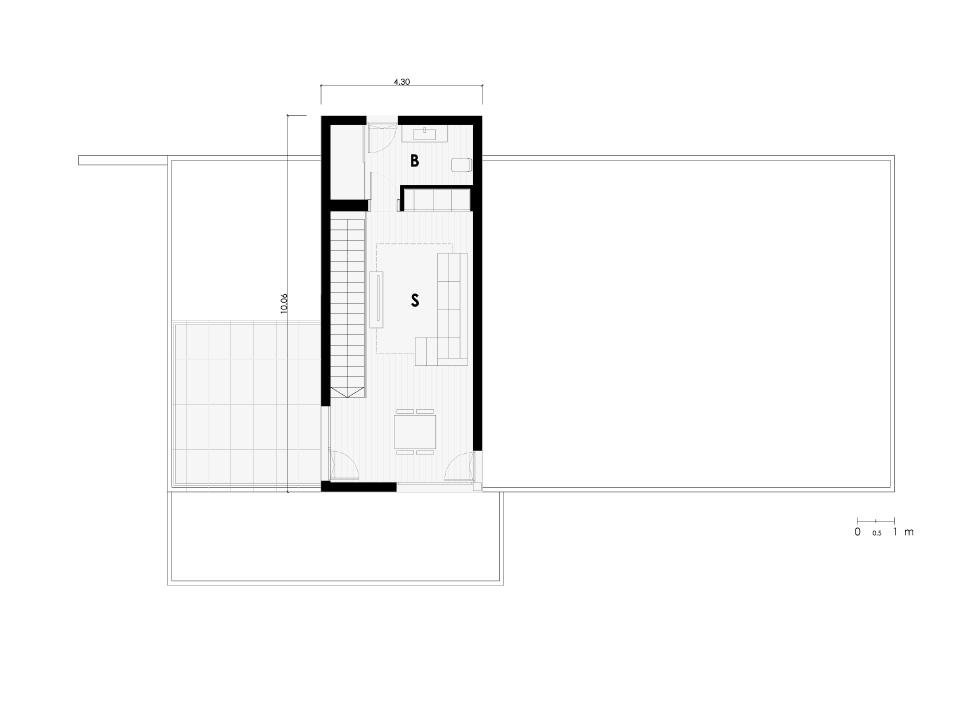 Premium quality and details
FORMENTOR MODEL
The most intimate spaces, the bathrooms. They were turned into joyful spaces thanks to the natural textures and the study of light. A haven of peace in your home.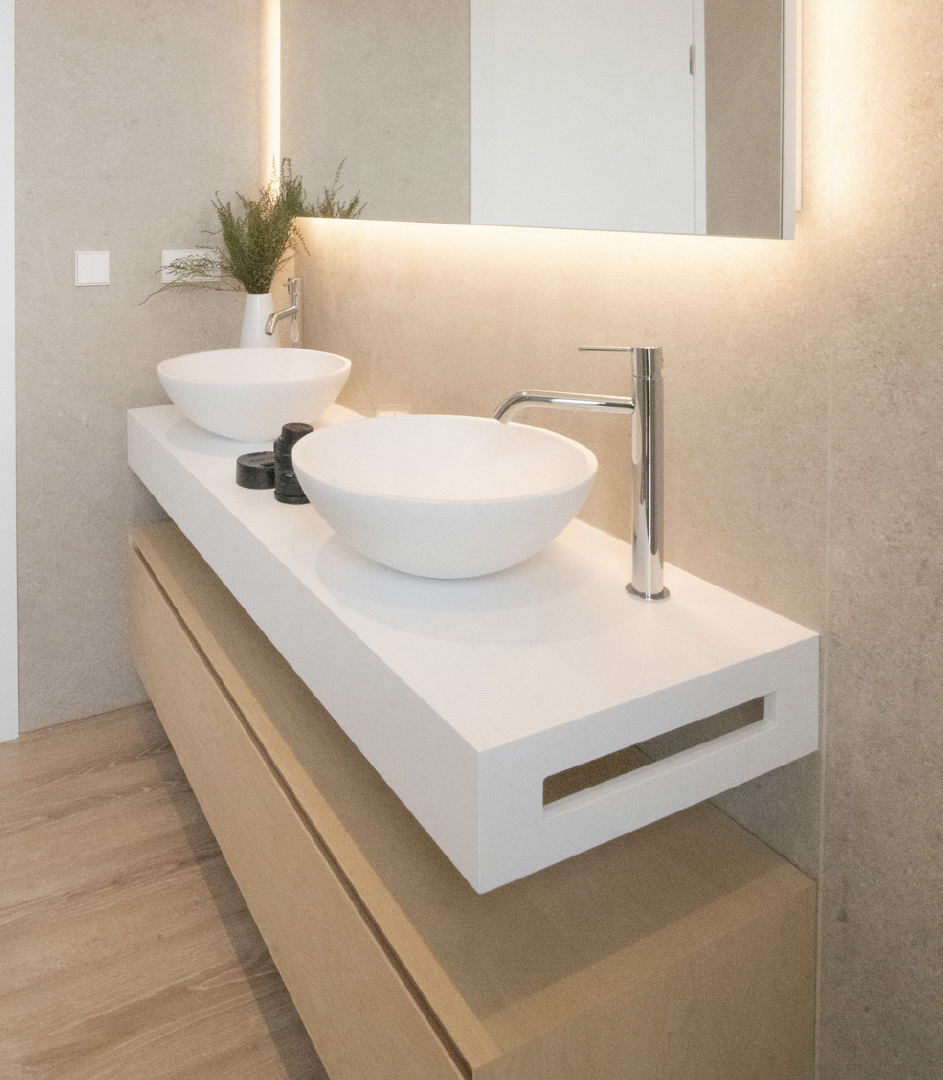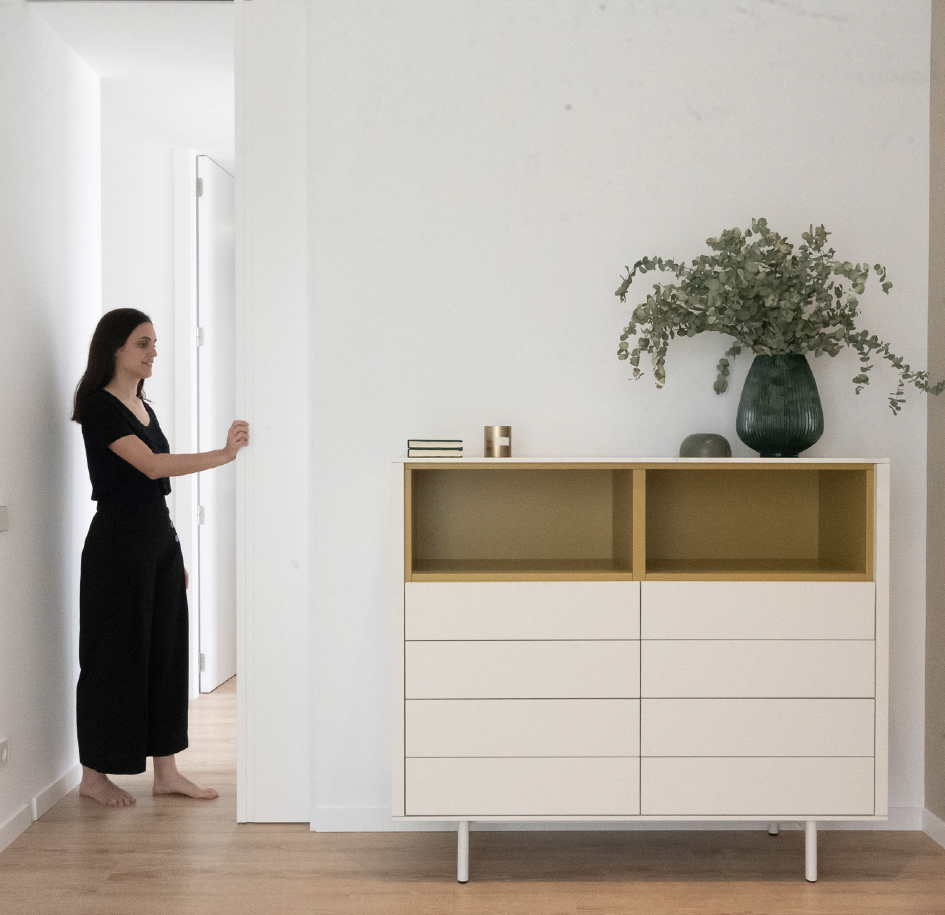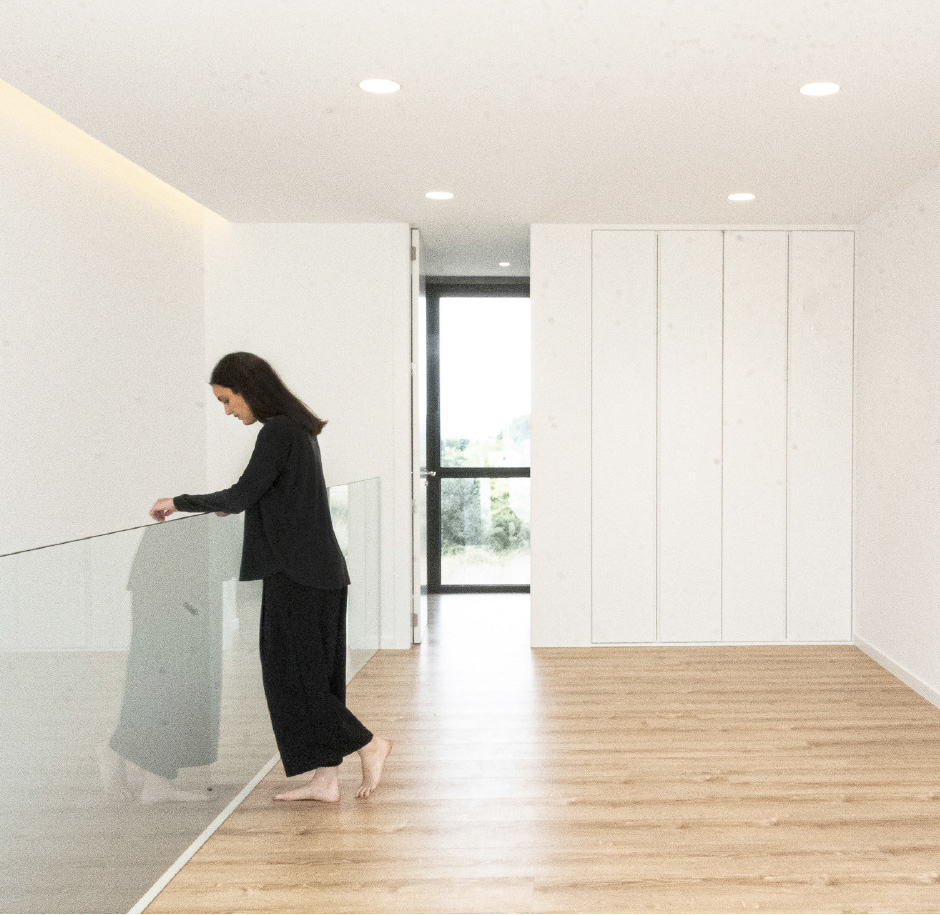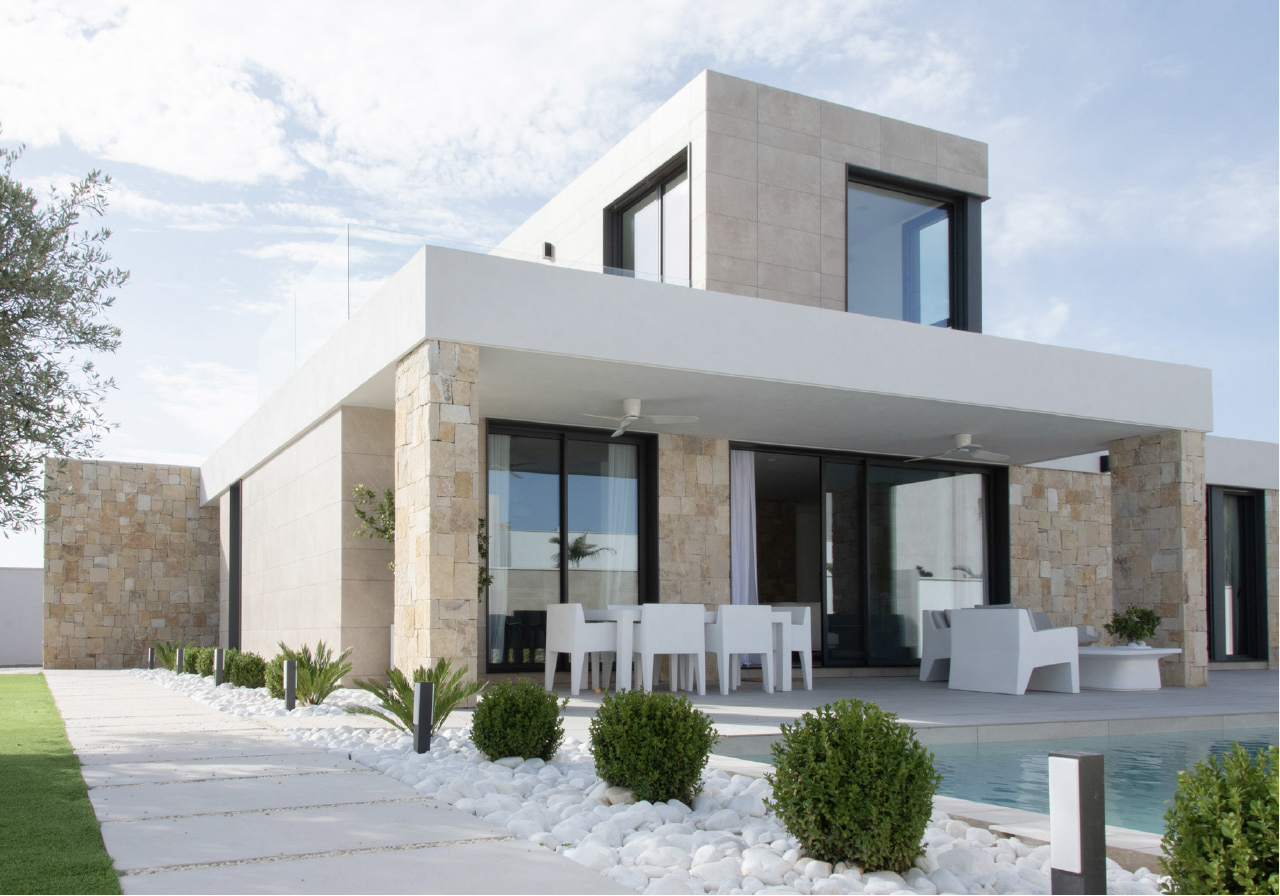 Thanks to the design capacity of inHAUS we discover the soul of the industrialized concrete houses with which the Valencian company works. A beauty in its design that comes alive the moment it's inhabited and enjoyed in all its corners. In less than a year, this house with a spectacular design became a great home for a new family.