Mediterranean refuge in Ibiza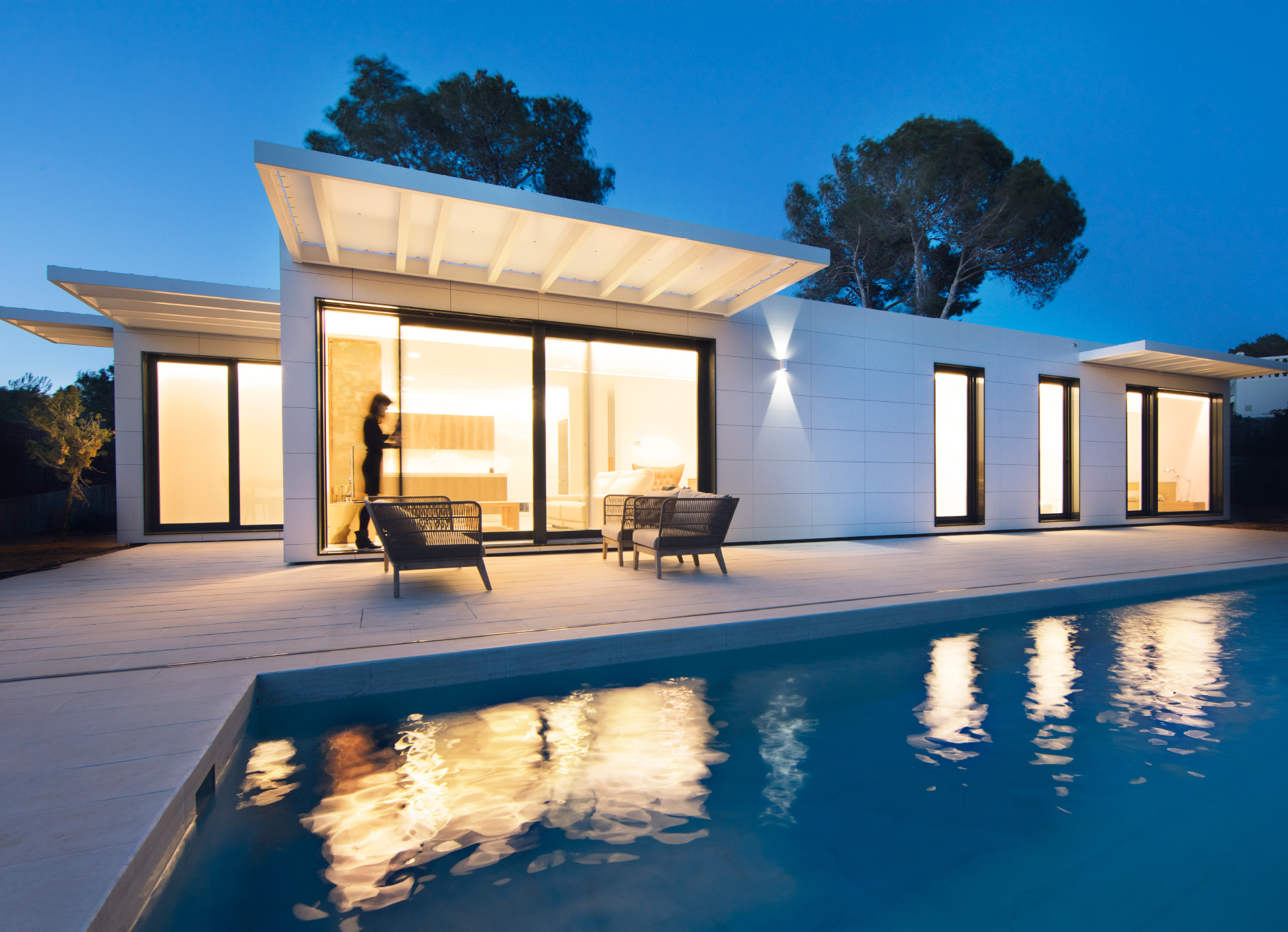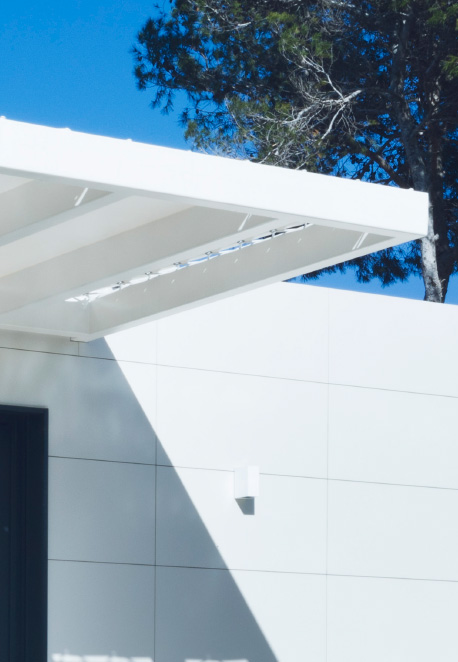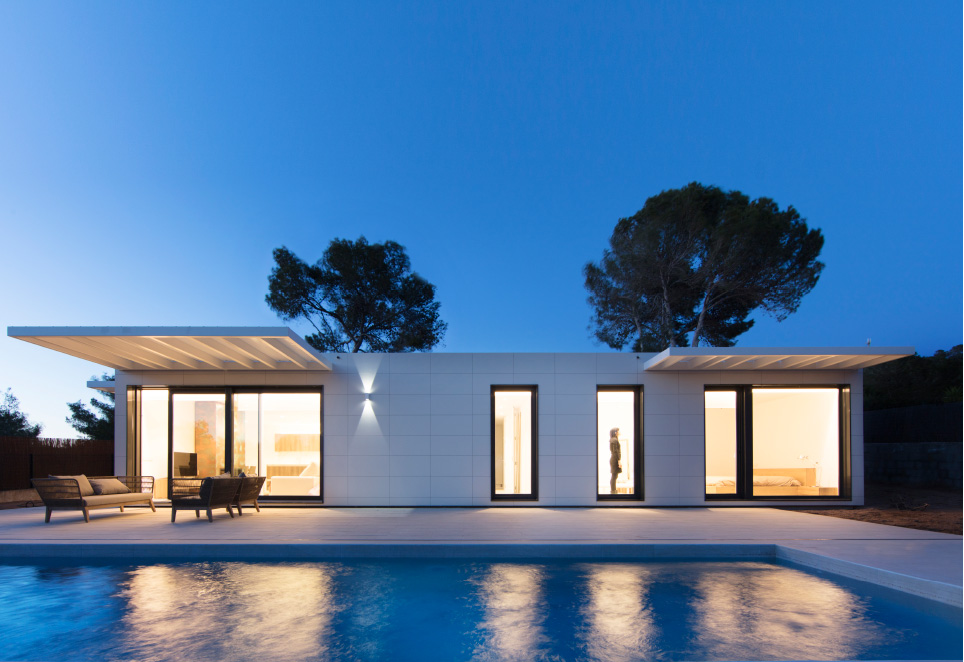 The pleasure of simplicity
MANACOR MODEL
Located in the biggest one of the Pitiusas Islands, Ibiza, in a quiet environment of contemplation and relaxation, away from the hustle and bustle, without crowds, facing the Mediterranean Sea and surrounded by pine trees in this balanced and harmonious house.
ARCHITRENDS
"In this house, with a compact volume and a single floor, the main rooms have great porches that open to the horizon extending its visual limits connecting them into the environment. The approach of the Manacor model chosen was the ideal one for this location, enjoying its panoramic views."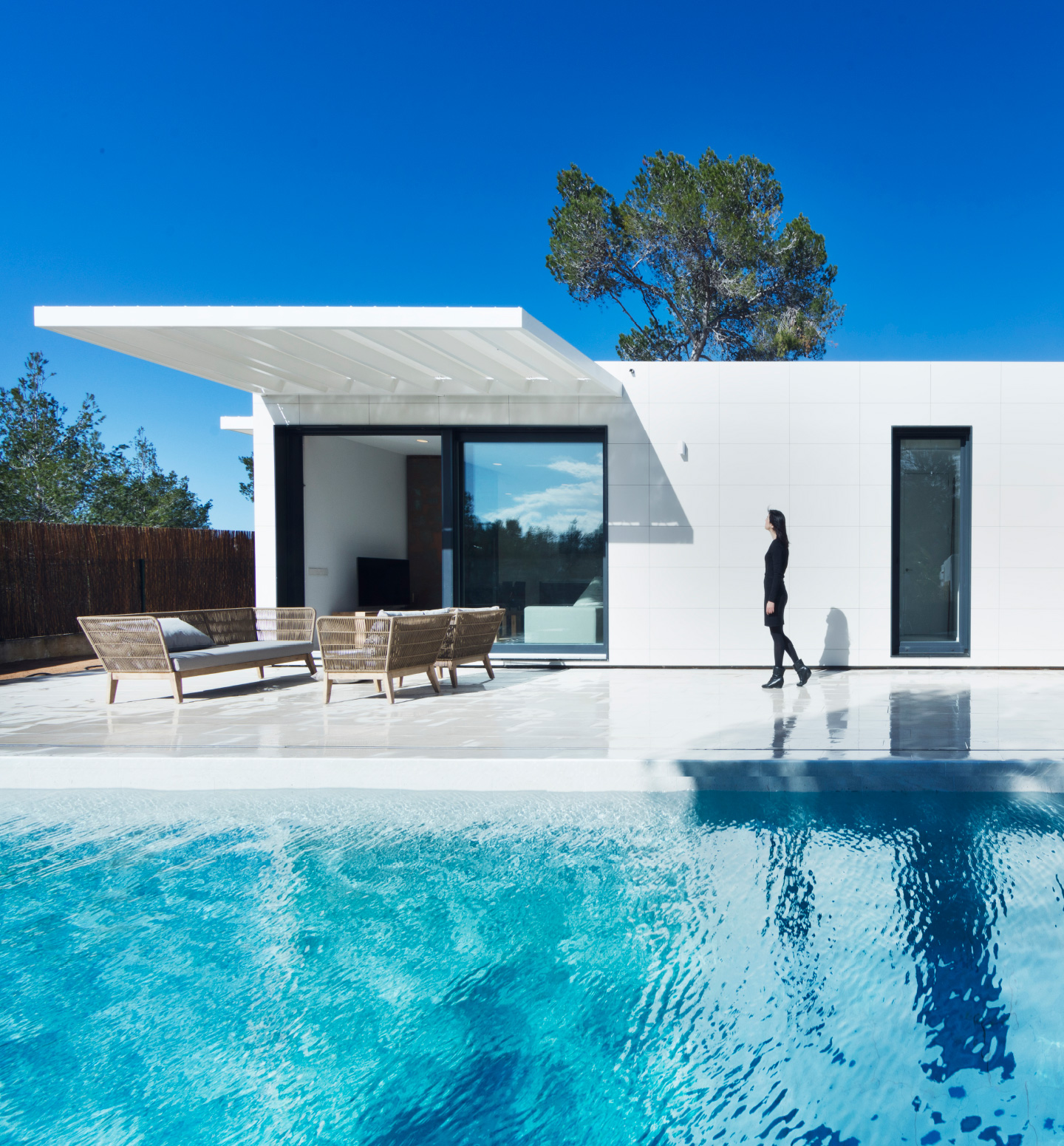 A house that enjoys looking around and extending the boundaries of the house far beyond its façade. The spaciousness of the common areas due to the crossed views that are generated between them and the garden make the Manacor model where to enjoy life.
Inside the house, there's a large day area that connects all living-room, dining-room, kitchen and the kitchen dining-room. And, on the other hand, the night area owns three double bedrooms and walls full of cupboards. In addition, five porches spread throughout the house integrate the design construction with the environment.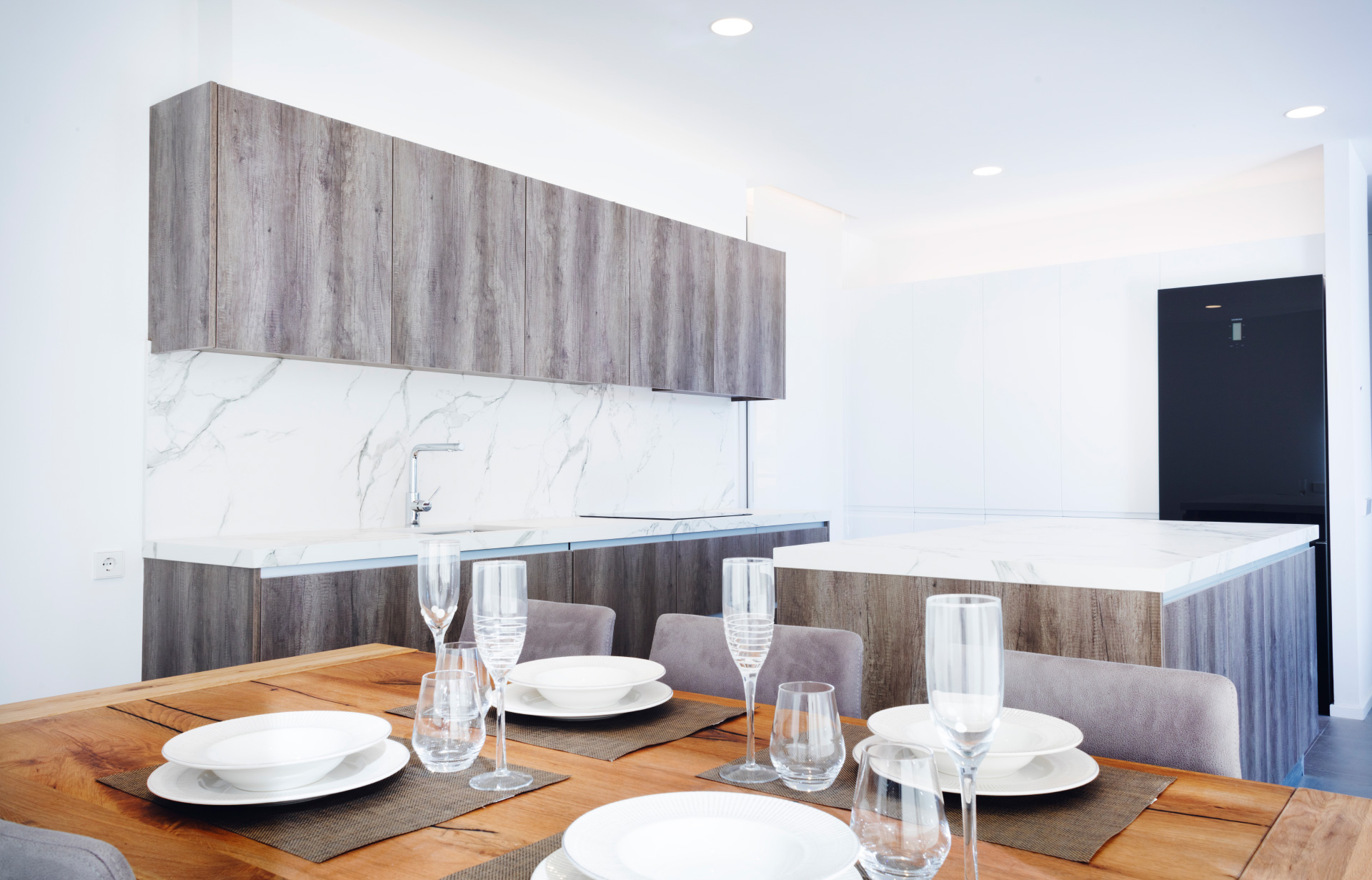 The amplitude of the common areas due to the crossed views that are generated with the landscape make this modular house a house that extends its boundaries far beyond its façade, taking advantage of the wonderful light of the environment.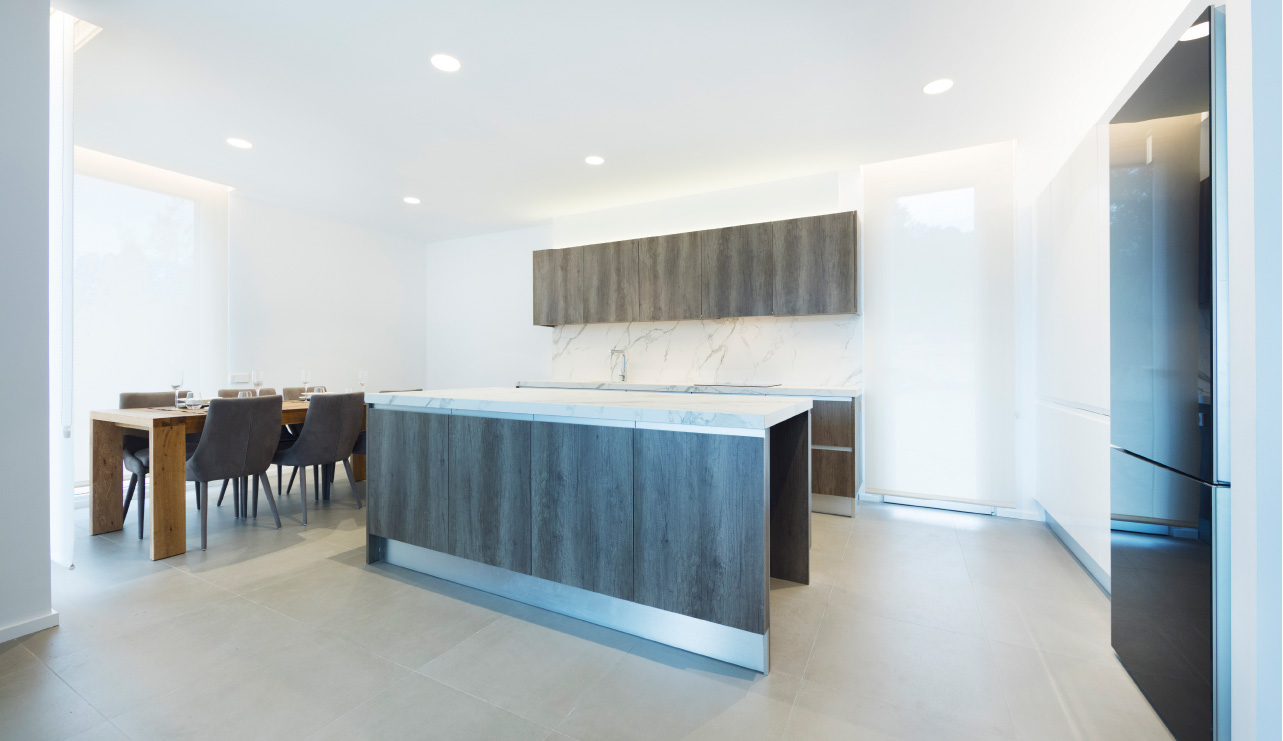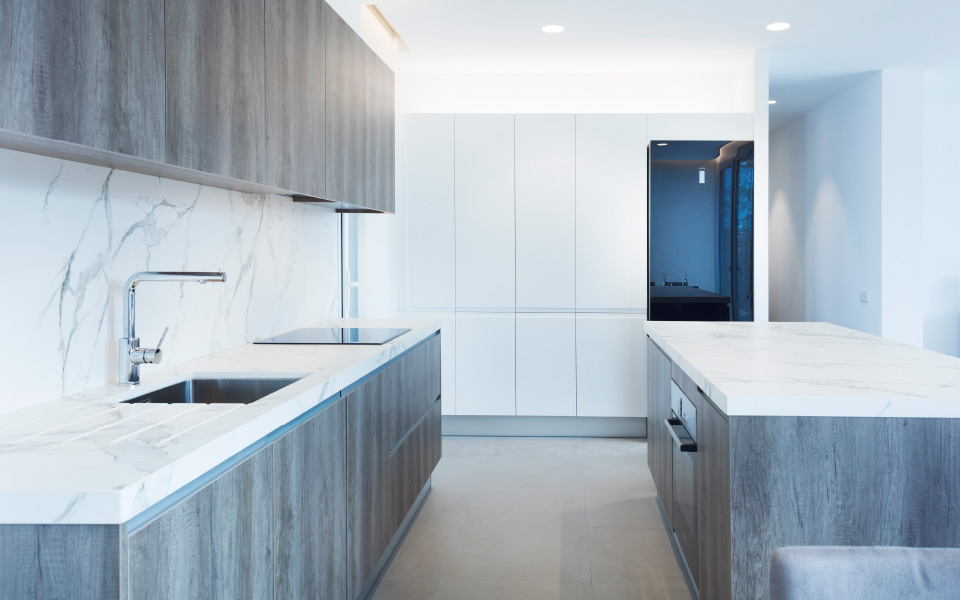 Every room of the house has natural light and direct ventilation. The floor-to-ceiling windows allow a total connection between the interior and exterior and, together with the porches, make the house great to live beyond its walls.
The interior design of the house, also by inHAUS, combines white tones, wood and textiles in natural tones to create warmth and welcoming spaces in a Mediterranean Style and minimalist inspiration.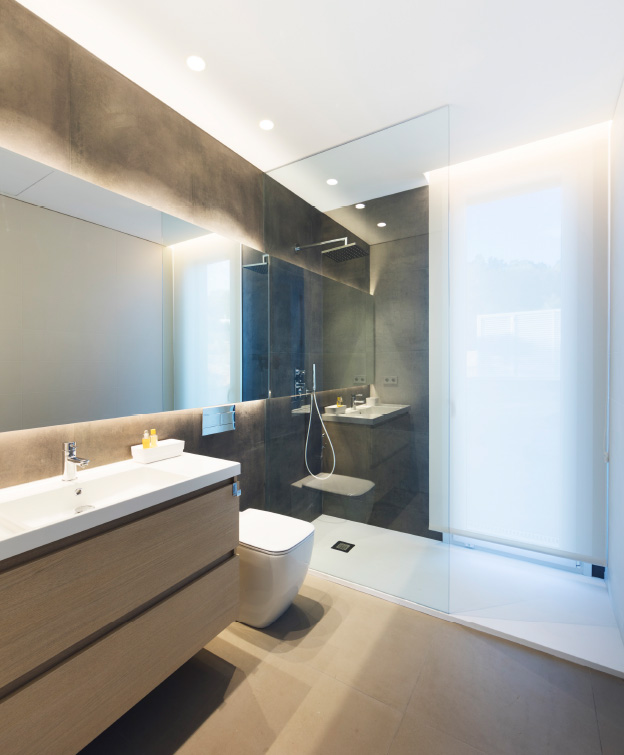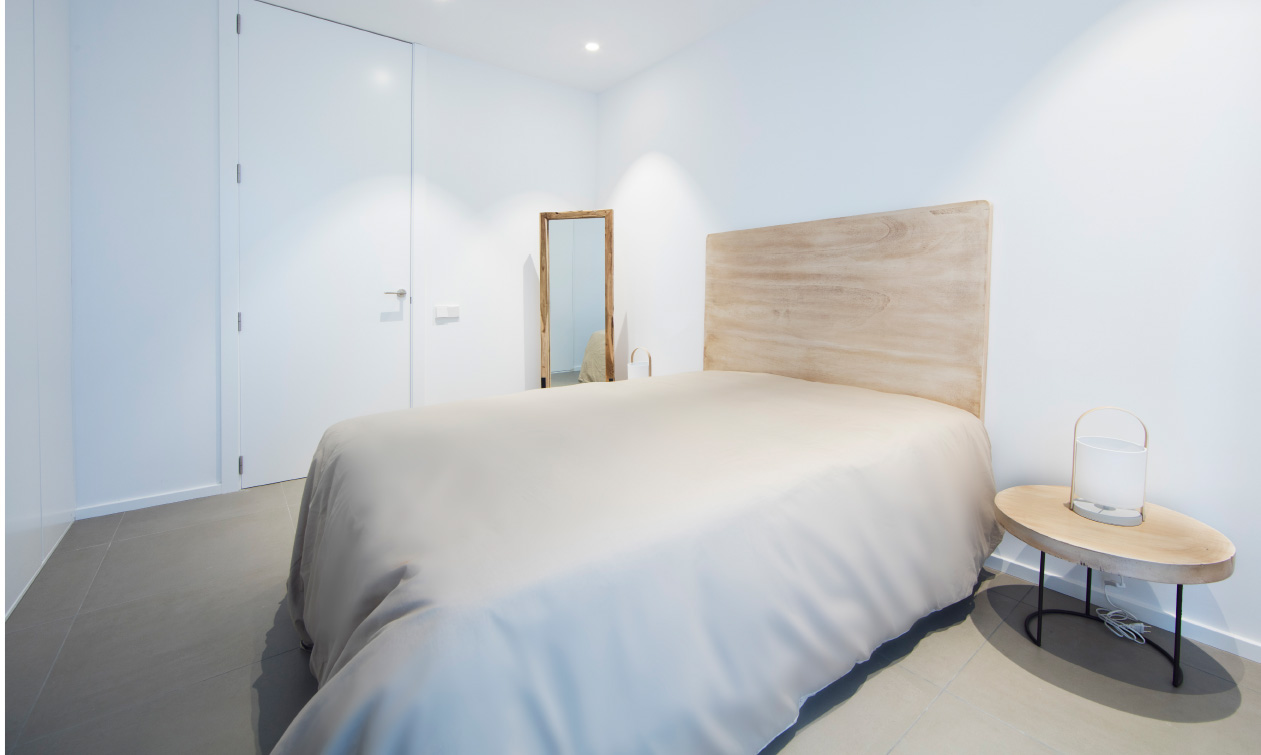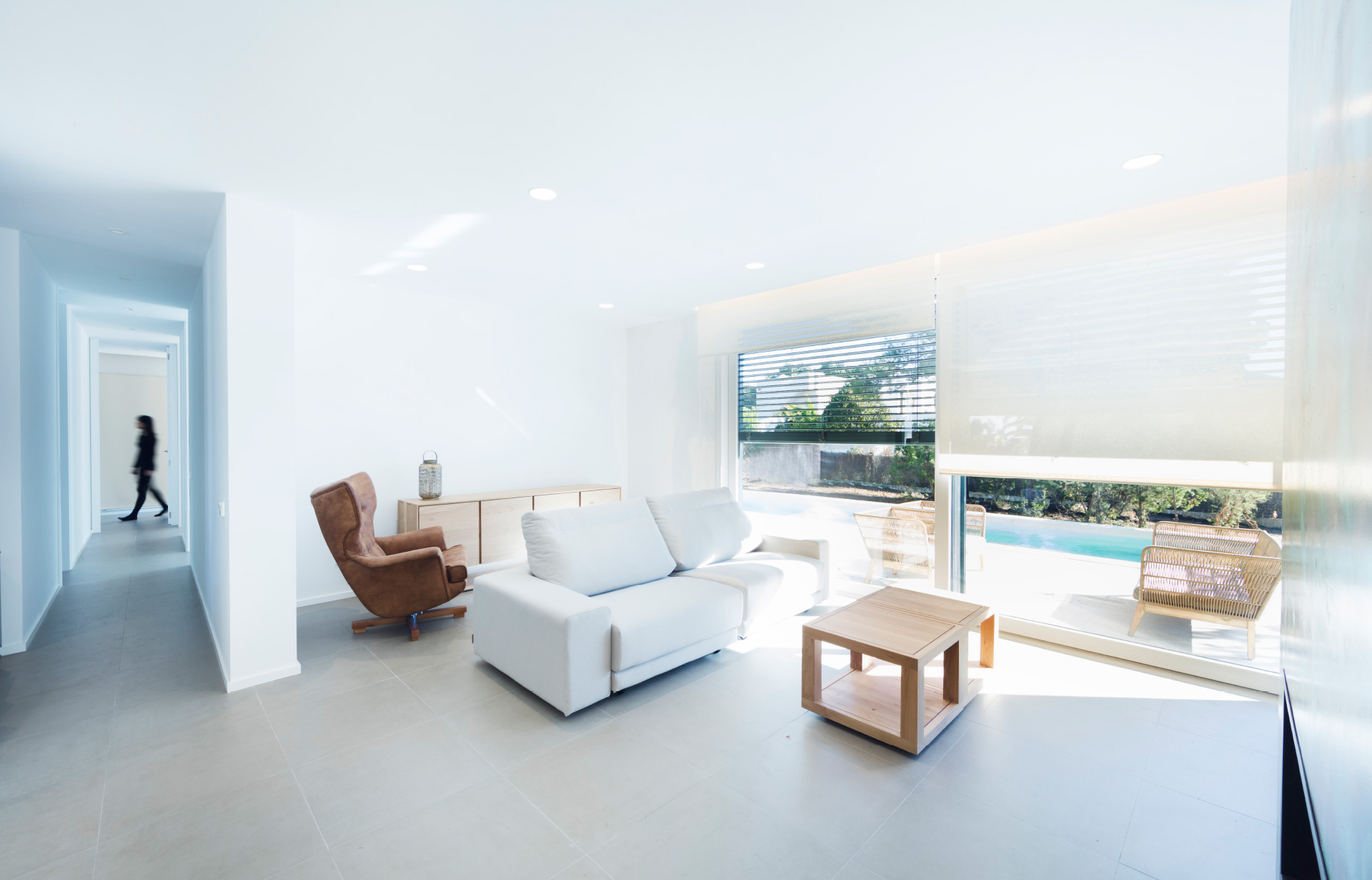 The functional plan is designed within two modules that make up this simple house. In one of them the bedrooms and the living room were arranged, while in the other, the bathrooms, the walk-in closet and the kitchen-dining-room were placed.
The maximize use of the available surface allows multiplying the possibilities of the different spaces, fluidly connected with each other. The master bedroom has its own bathroom which is accessed from the walk-in closet. A private space that enjoys all the available views of the surroundings.
Ground Floor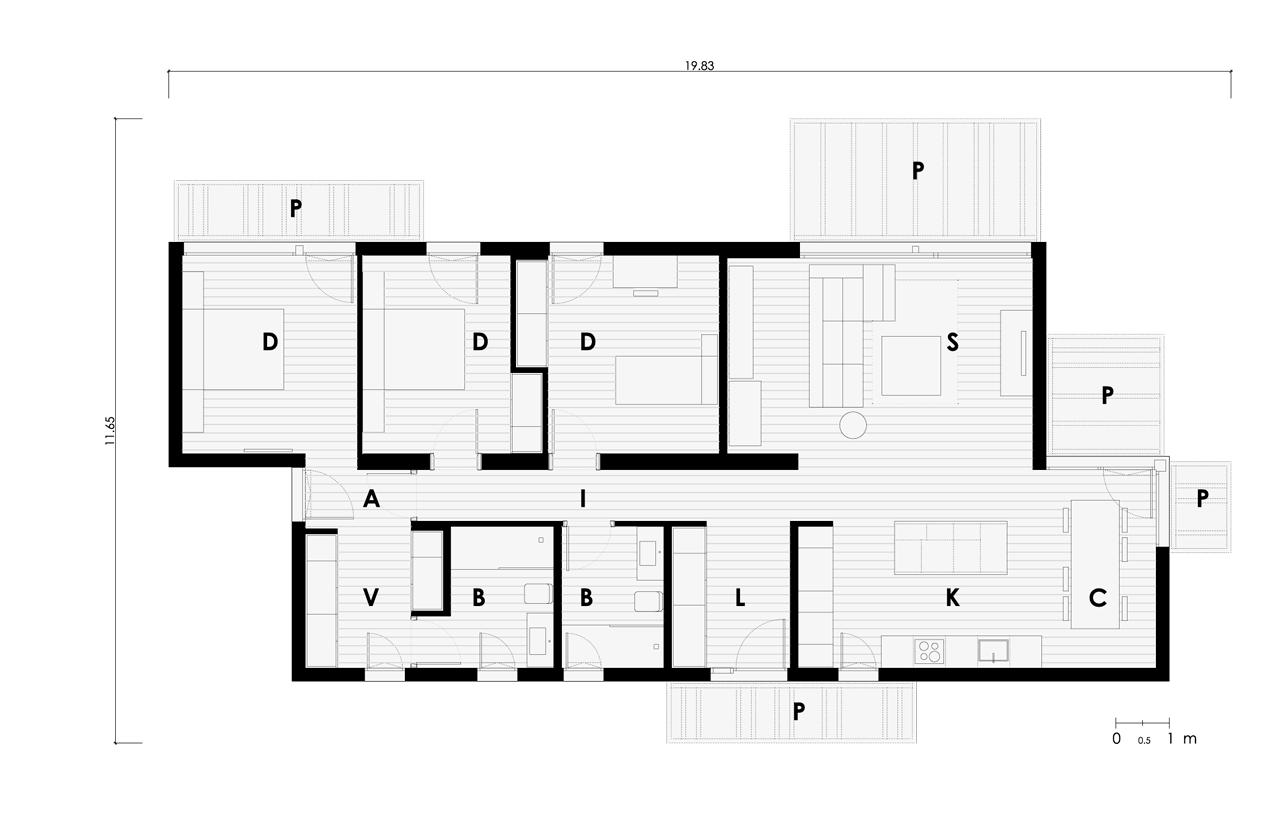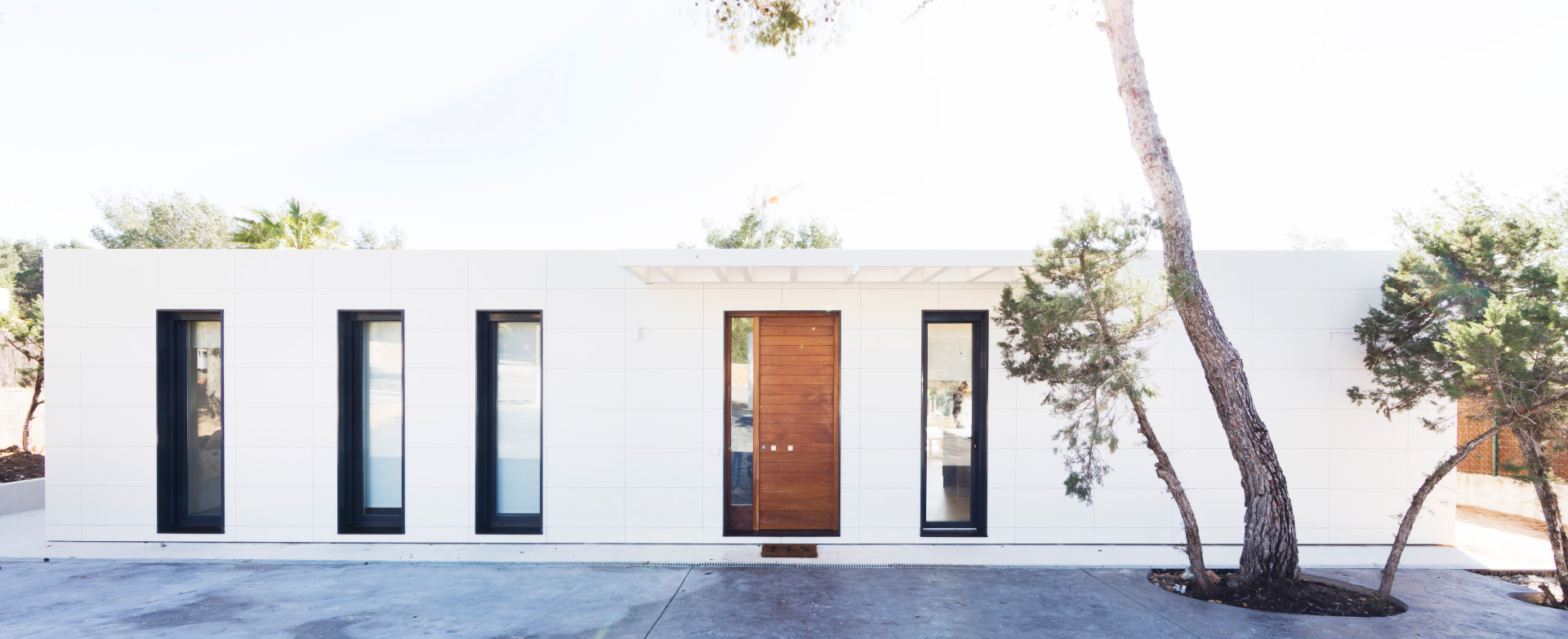 IMPLANTATION – SETTING
The implantation of a prefabricated house, always spectacular, was an experience for the neighbourhood. The two-module house travelled by ferry to Ibiza. The inHAUS trucks completed the transfer on the island and in less than a morning the implantation was completed. A coquettish industrialized inHAUS house, premium in quality.