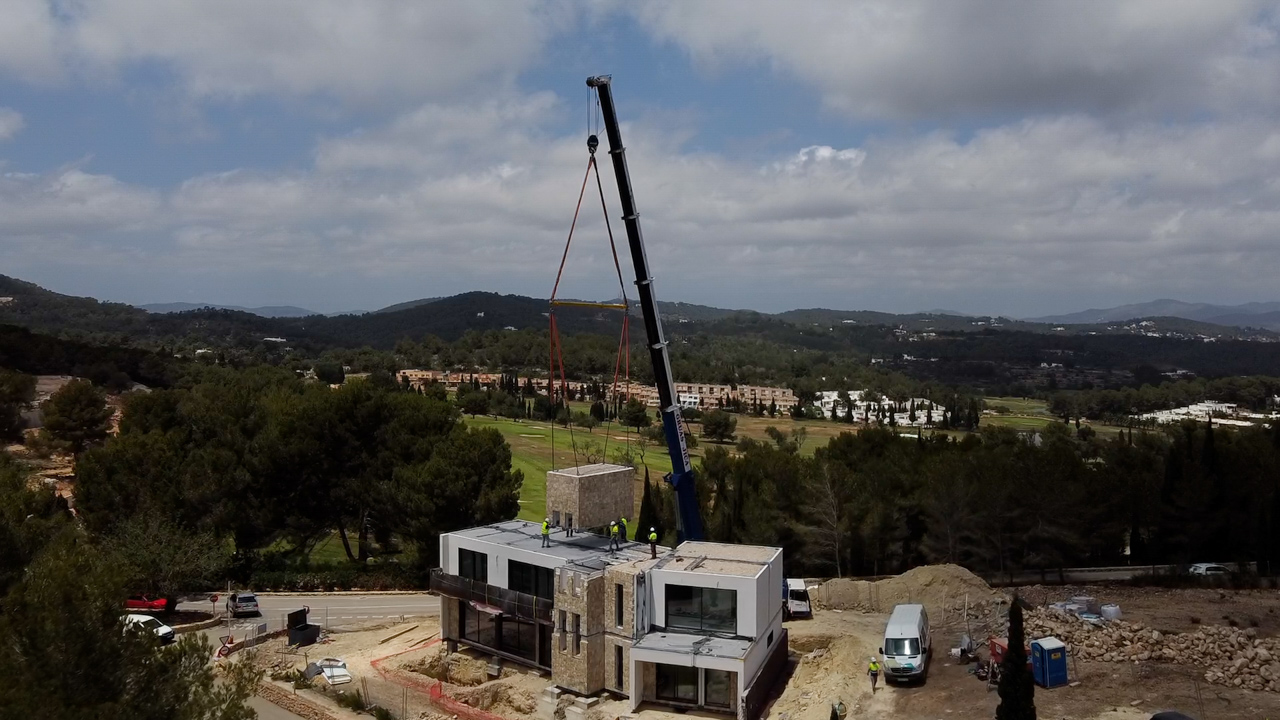 How are the implantations made?
What is a house setting?
What happens so that it appears a finished house coming from nothing in less than a morning?
If you want to know the answers to these questions, we invite you to visit this gallery where we will tell you how is the process of implementing an inHAUS house.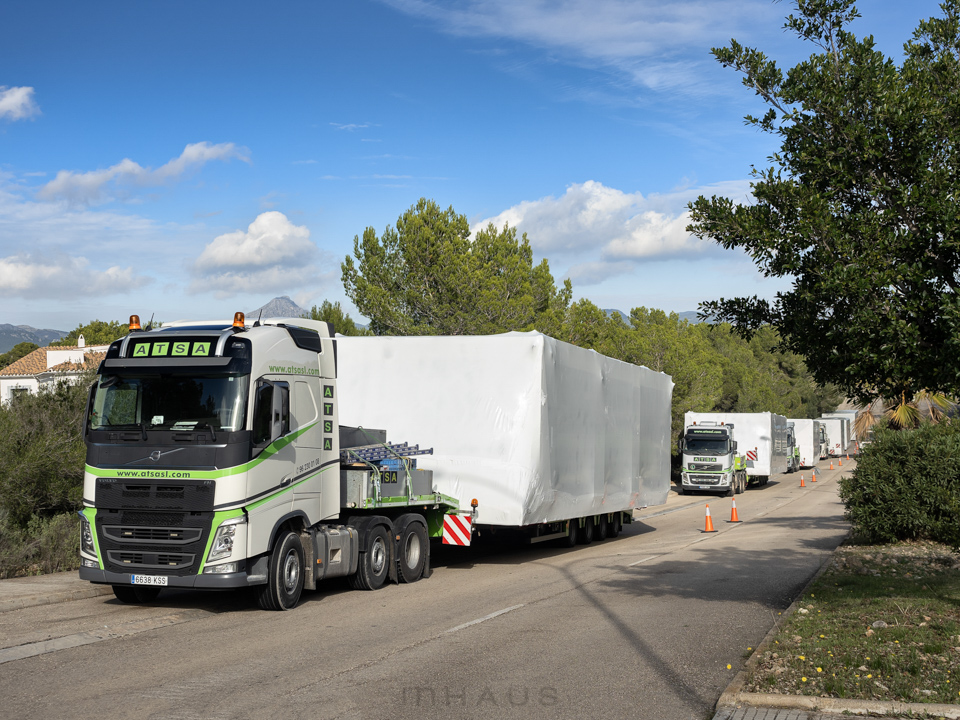 Our houses arrive at the site perfectly protected. By special transports, the houses travel through roads and even ships from our factory in Valencia to our clients' plots.
We unpack the houses as if they were gifts and… the magic begins!
Thanks to a heavy-duty crane and the coordination of the specialized inHAUS Installation Team, the rest of the process is a matter of know-how.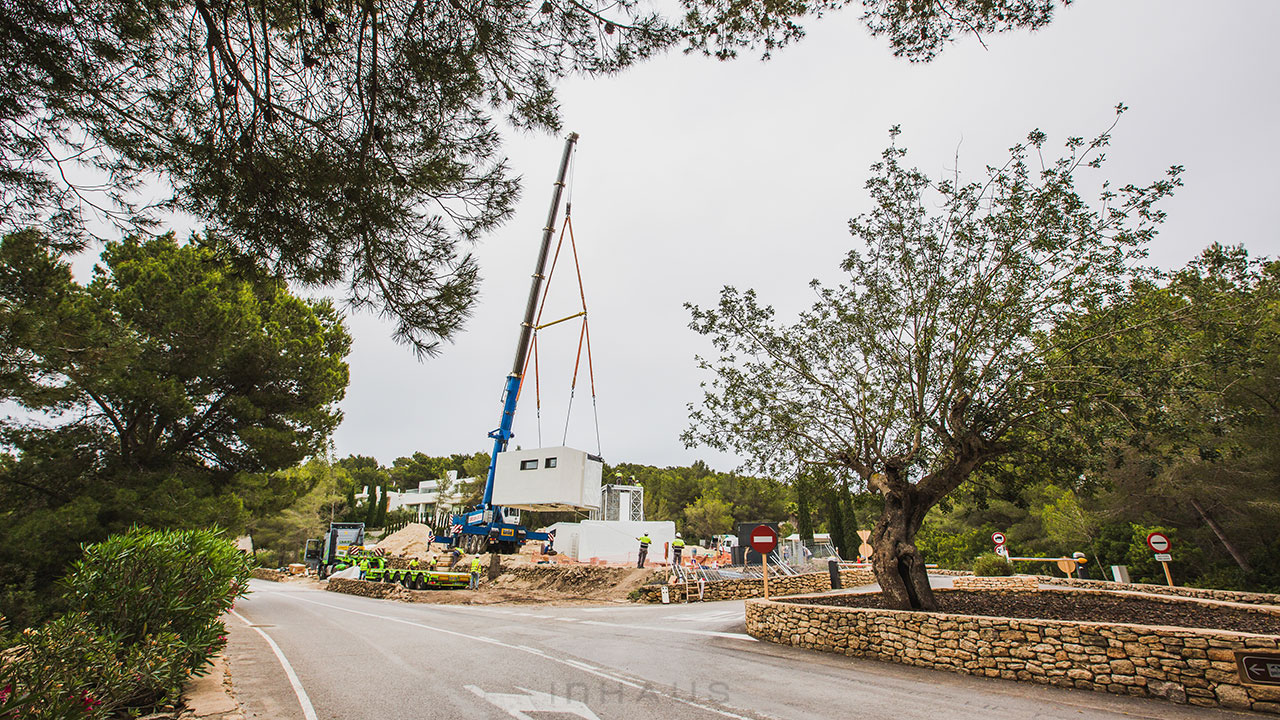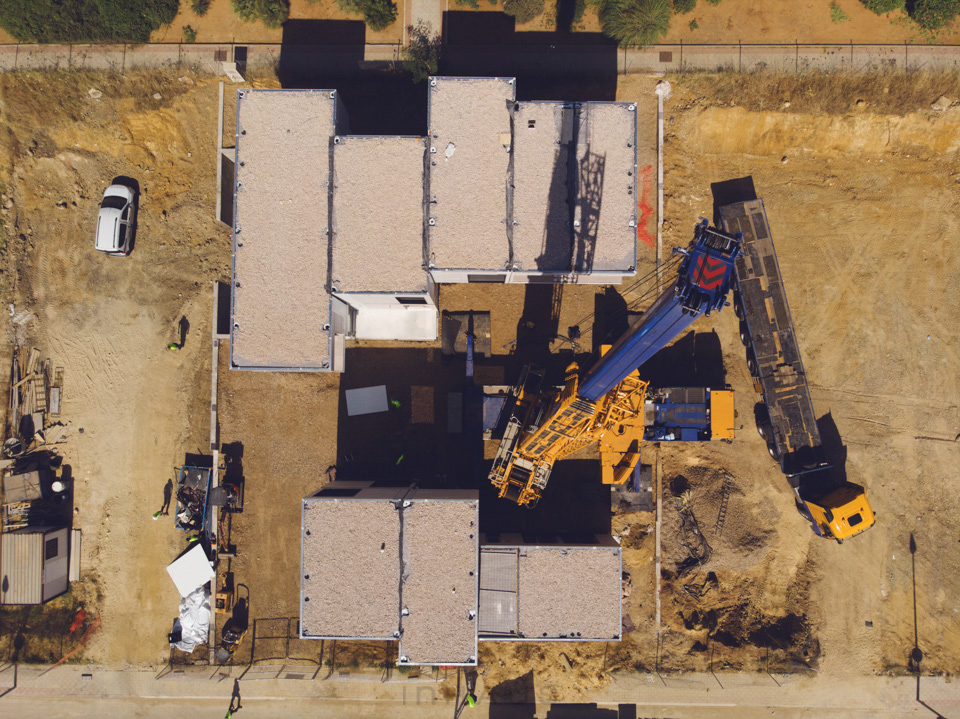 First we have to position the truck so that the crane can lift each module and leave it in its corresponding place. On the plot, everything is ready: the foundation or basement is completely finished and waiting for the house to arrive. Our construction team is in charge of making sure that everything is ready and perfect for day 1.
When the first module is lifted, the real coordination work begins. With millimetric precision, everything falls into place. Our future inHAUS house is taking shape. While the modules fly, we can see kitchens, closets, windows… everything is in place! The inHAUS prefabricated concrete houses arrive completely finished to the plot.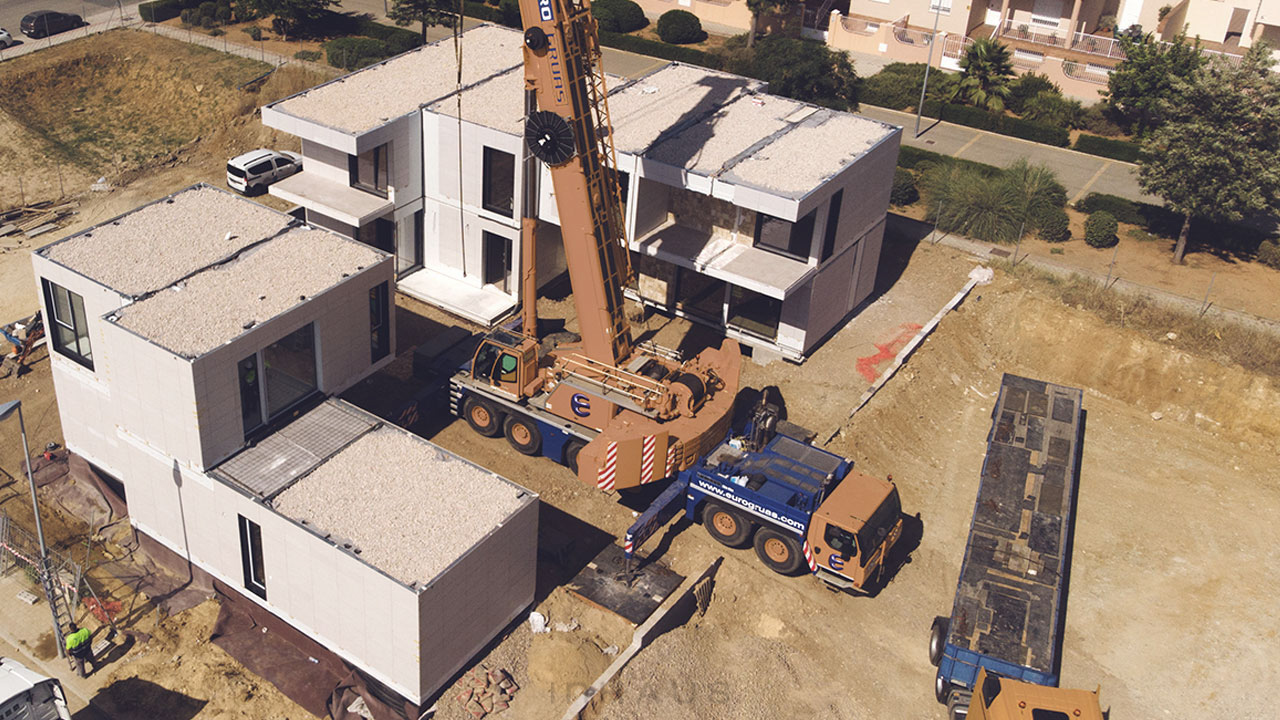 We have already located the ground floor! Kitchen, living-room, dining-room, living-room, games room, offices, bathrooms, guest toilets, bedrooms. We can almost enter to live in our future inHAUS home.
Let's start on the first floor… A large study? playroom? Children's bedrooms? Master bedroom with its own bathroom and walk-in closet? The higher floors of our houses can be adapted to any use you can imagine.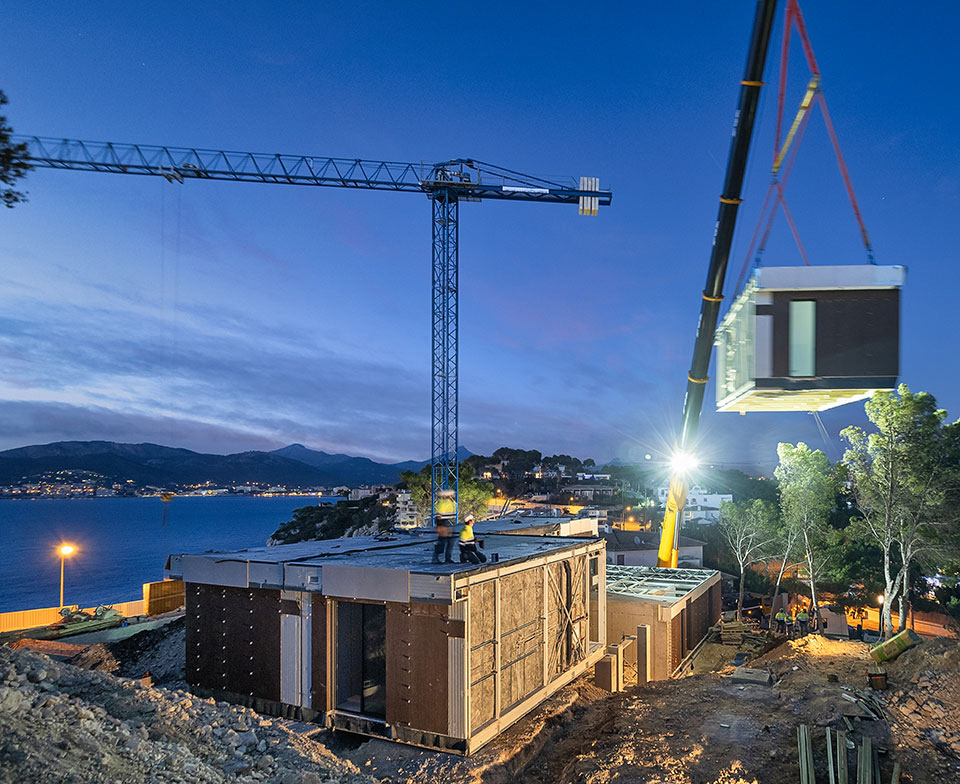 We already have the complete house! In just a few days its owners will be able to start enjoying the material qualities, energy efficiency, design, perfection in the execution of their inHAUS home.