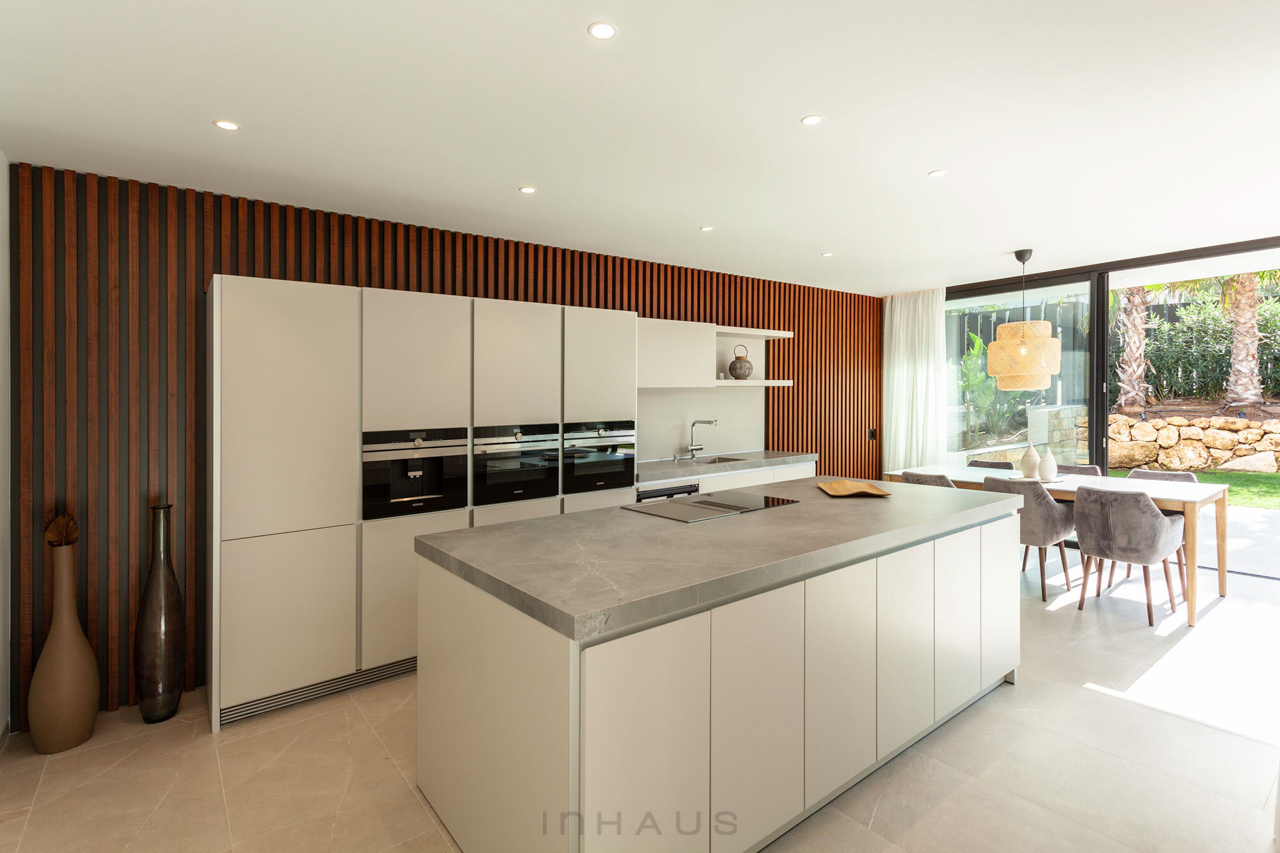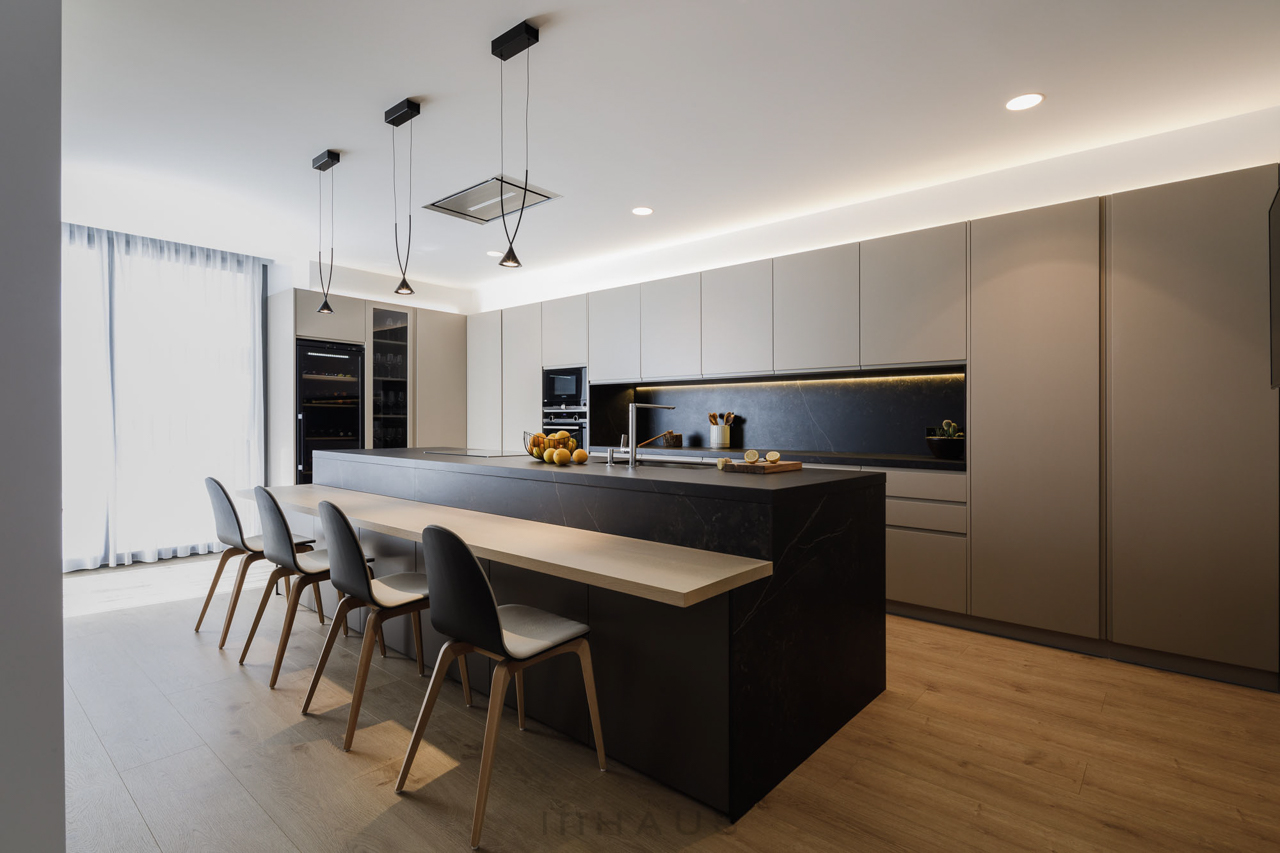 Kitchens
In this gallery we want to introduce you the real heart of the house of many of our customers, the kitchen.
In inHAUS Modular Homes we are aware of the importance of this space. In it we prepare the breakfasts, the meals of our families or that dinner with friends that we haven't seen for a long time.
We may want our kitchen to be open to the living-room, have a small dining area or a central island where to control everything that is happening in this space.
Whatever you are, at inHAUS Modular Homes we design your ideal kitchen.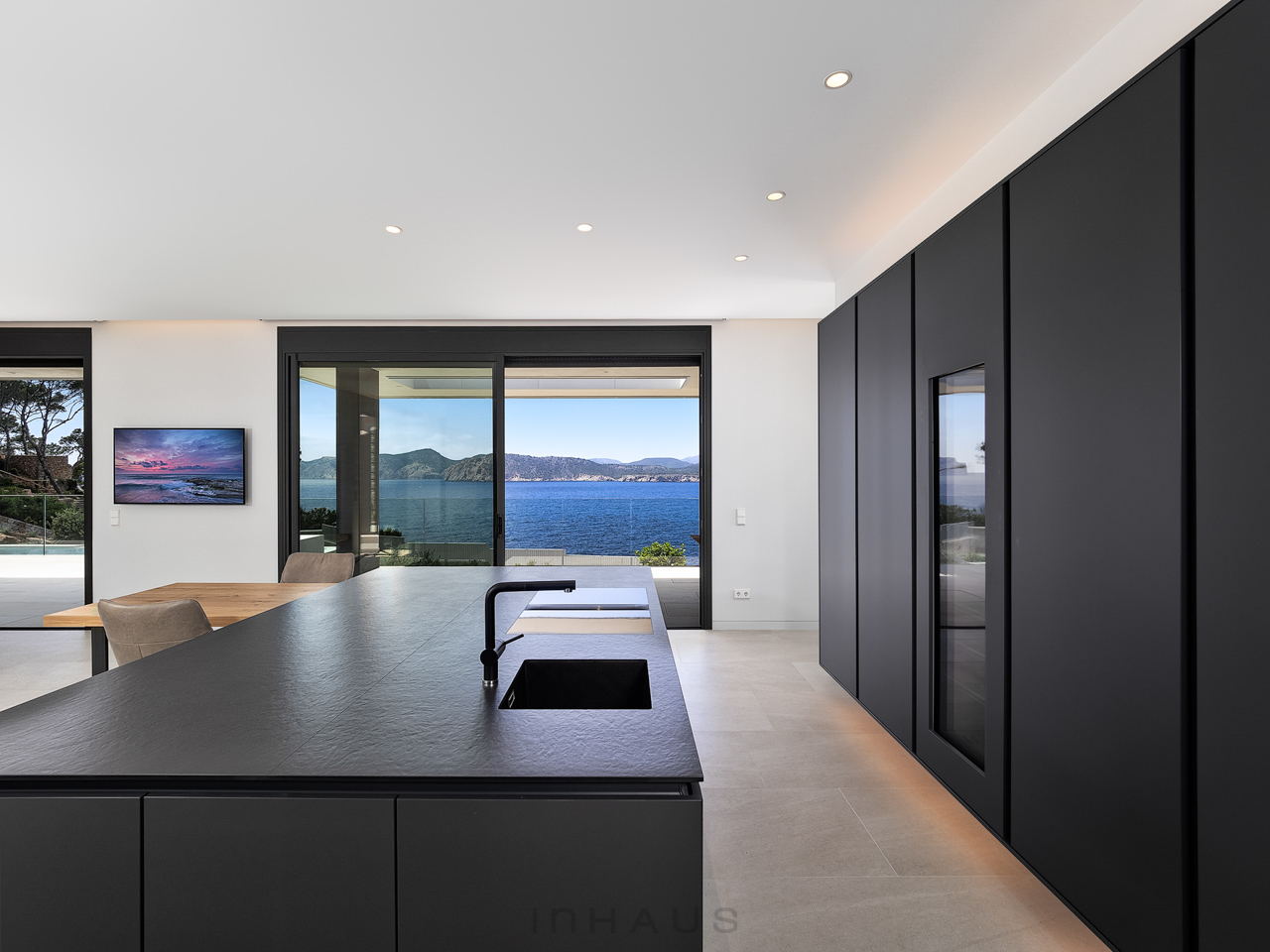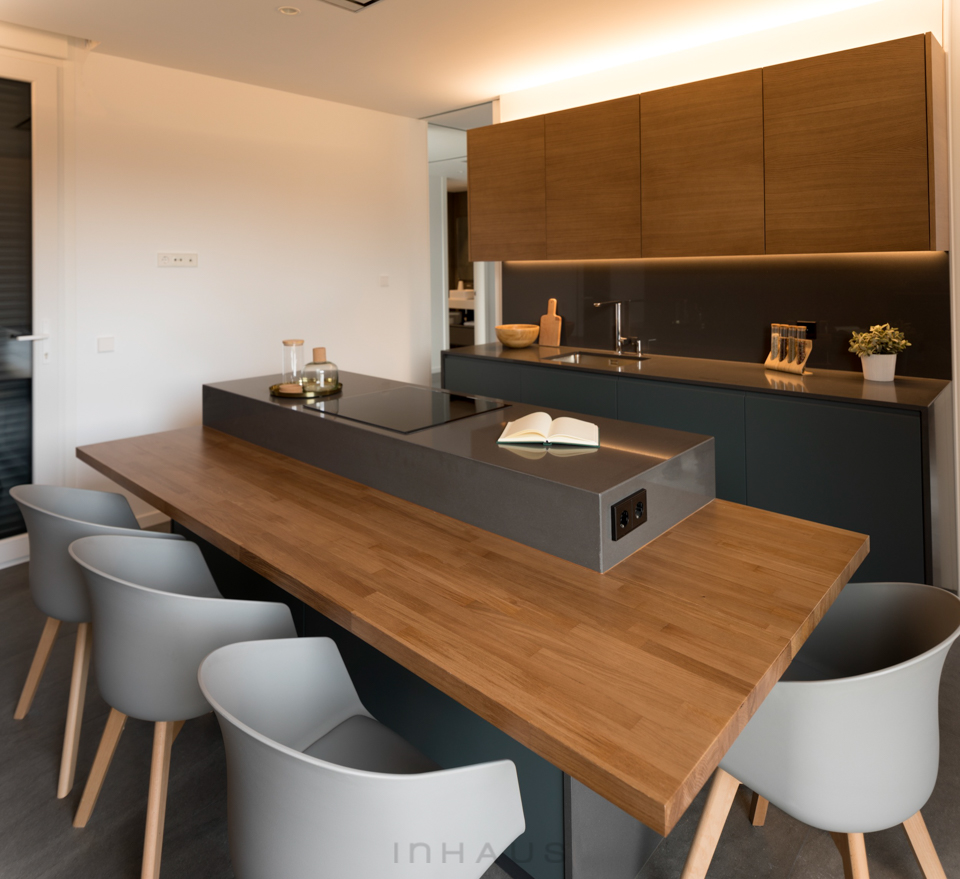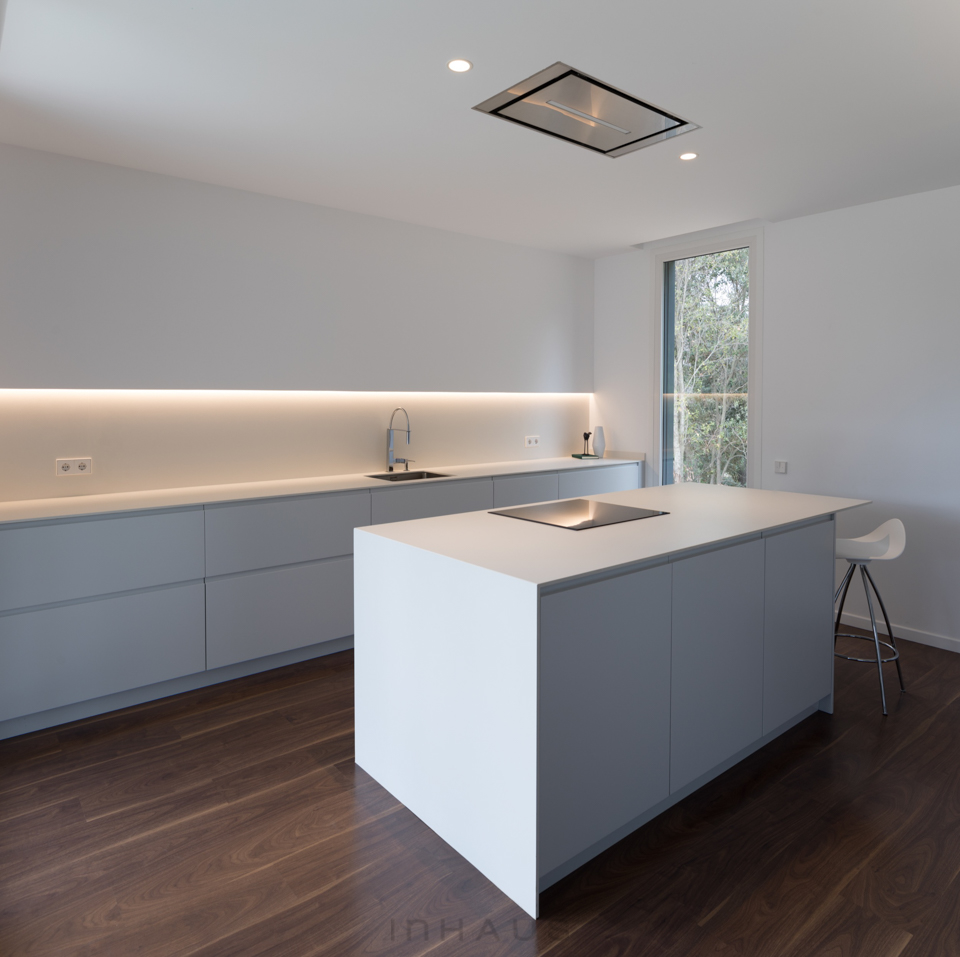 When our customers want a kitchen connected to the living-room but they still want it to be independent, inHAUS Modular Homes has the perfect solution: floor-to-ceiling sliding doors that are hidden into the partitions. With this solution, we can close our kitchen at a certain time or also at the time we want to enjoy a continuous space due to its design, it will disappear completely as if it were magic!
In inHAUS Modular Homes we reward design above all, so we offer our customers the possibility to install an extractor hood that is in the false ceiling. With this solution, the hood will practically disappear and we will only notice its presence because there will be no bad fumes.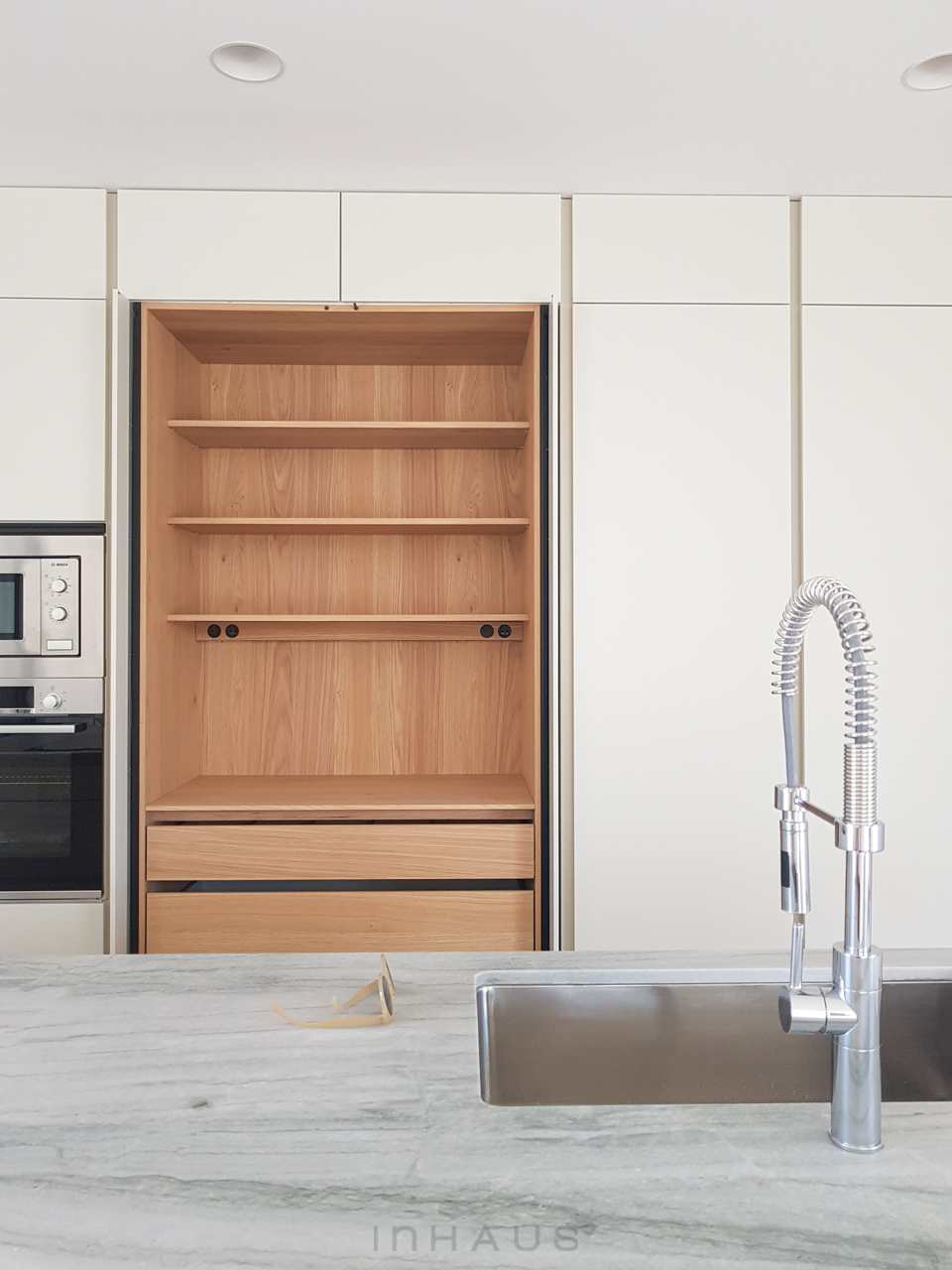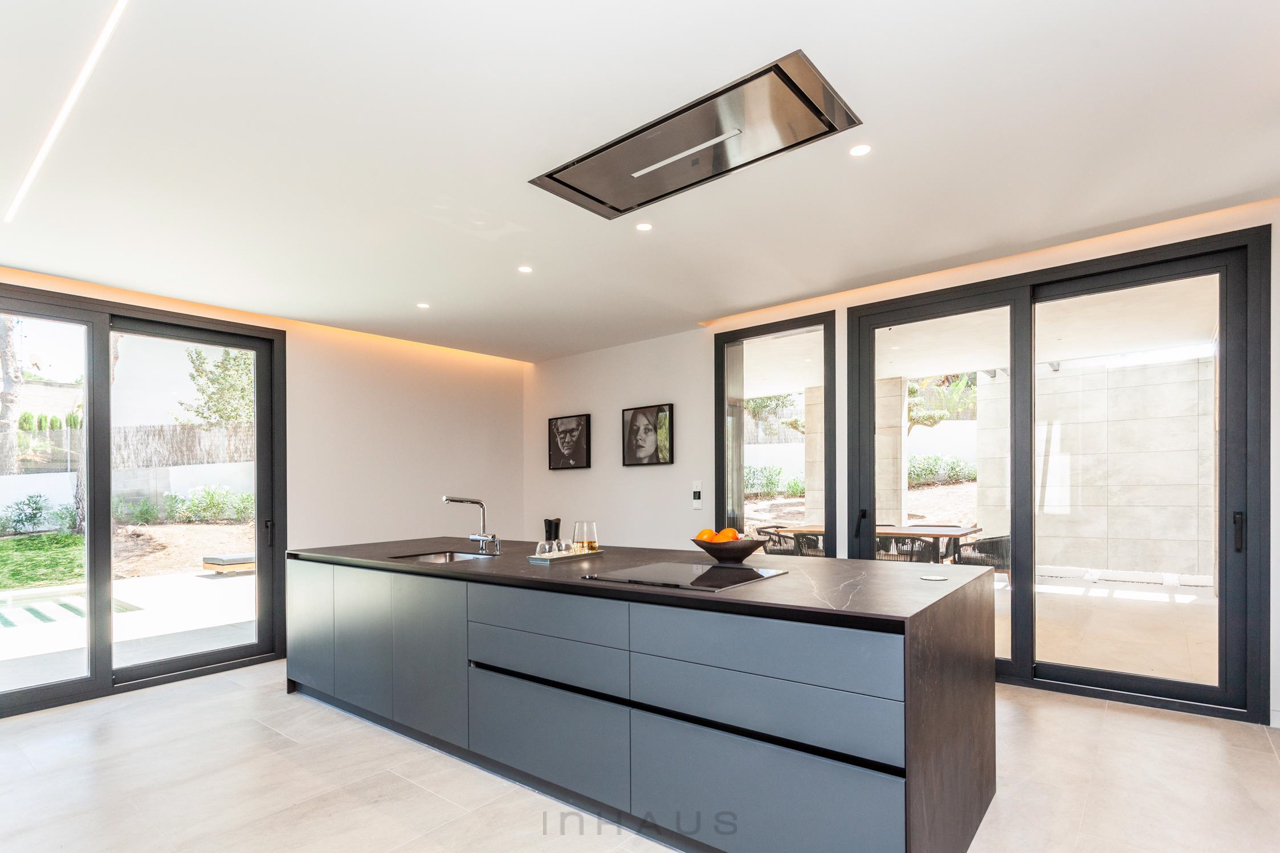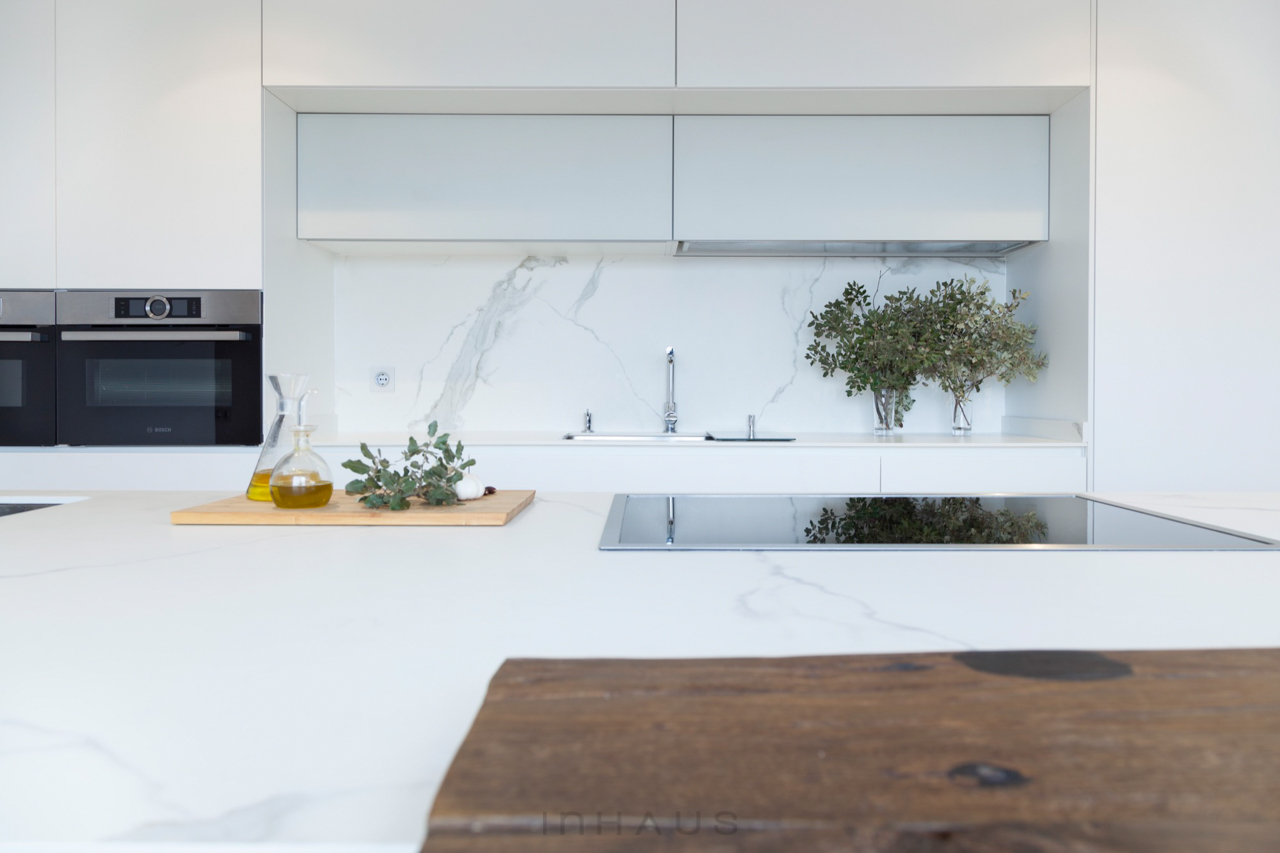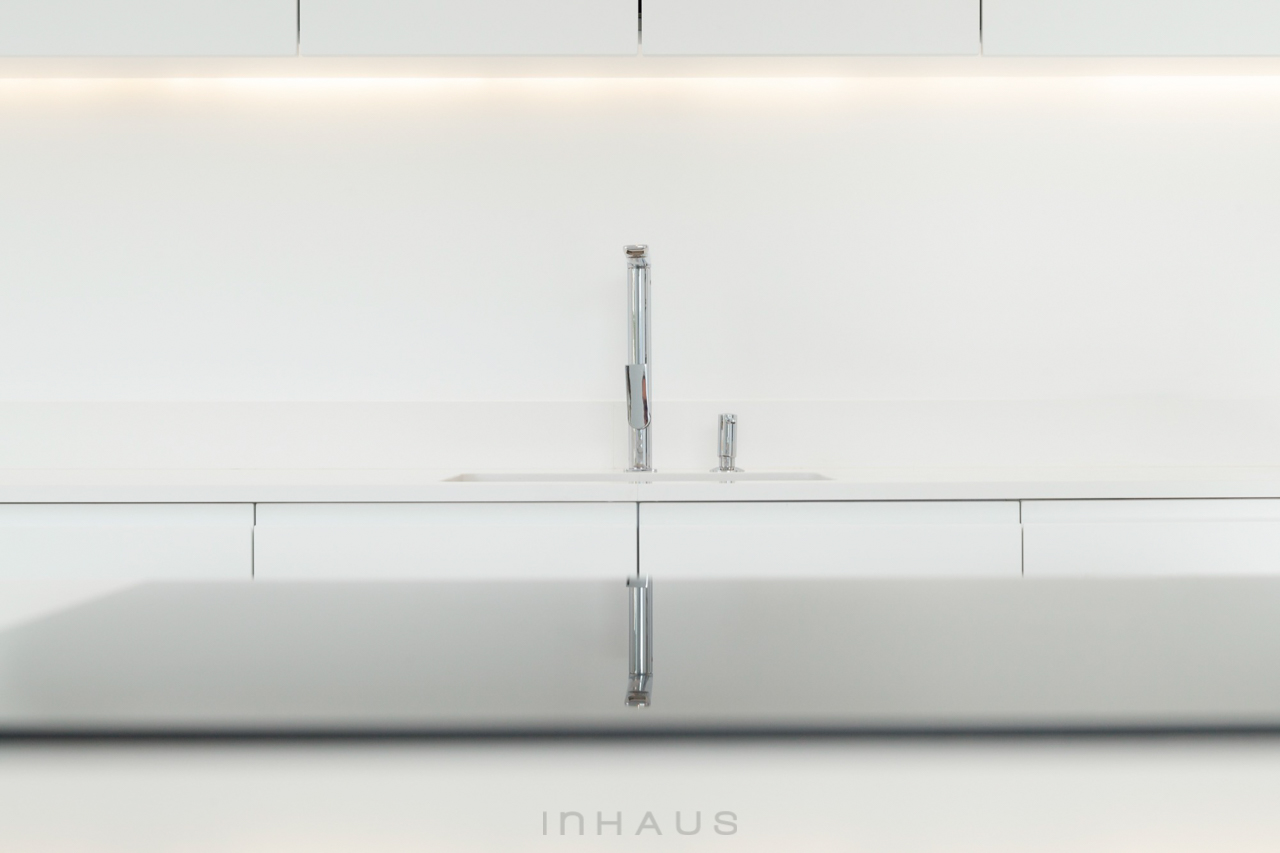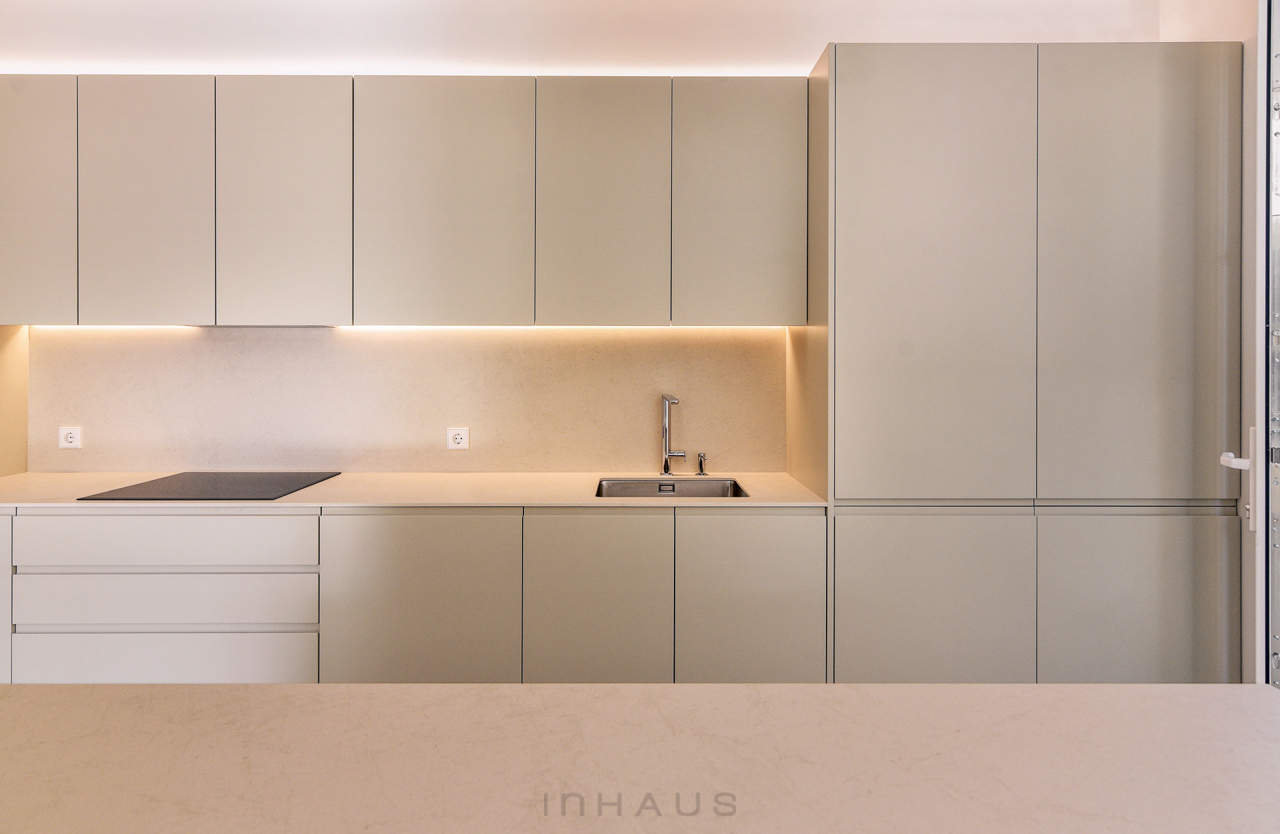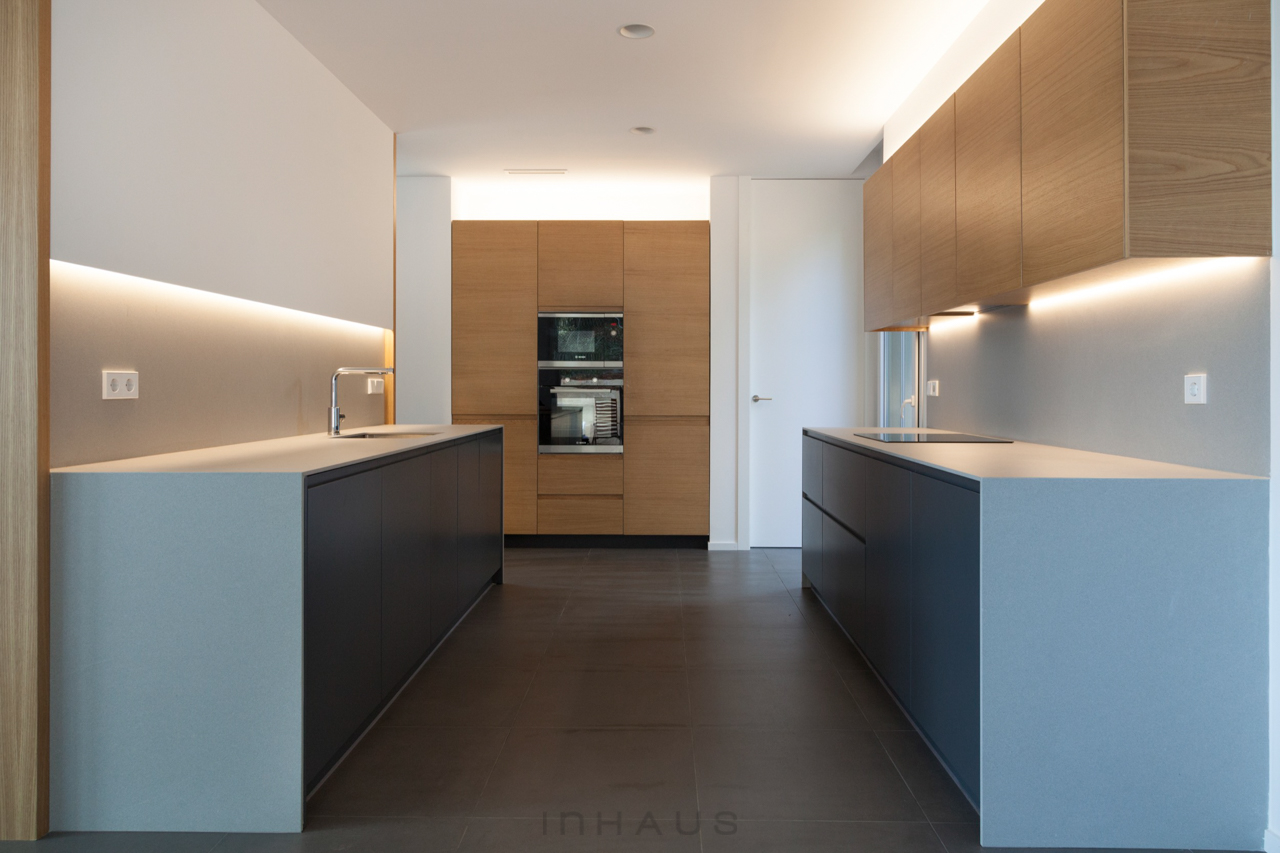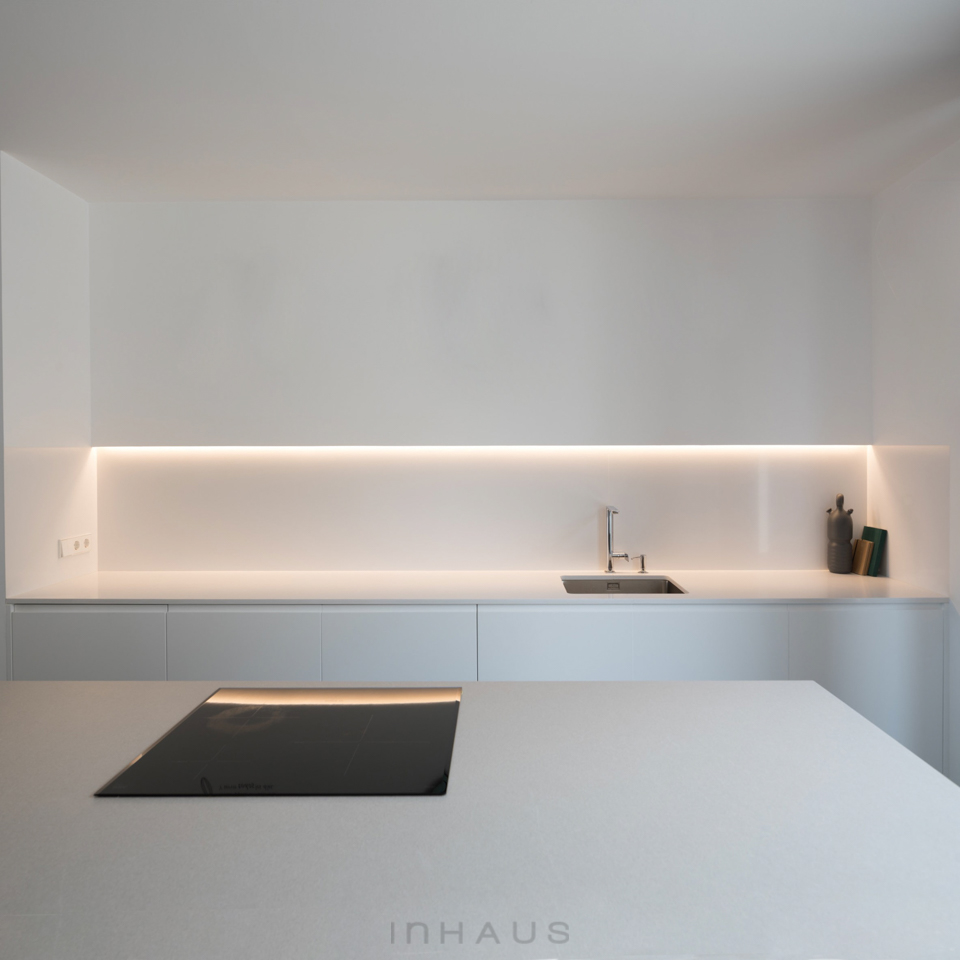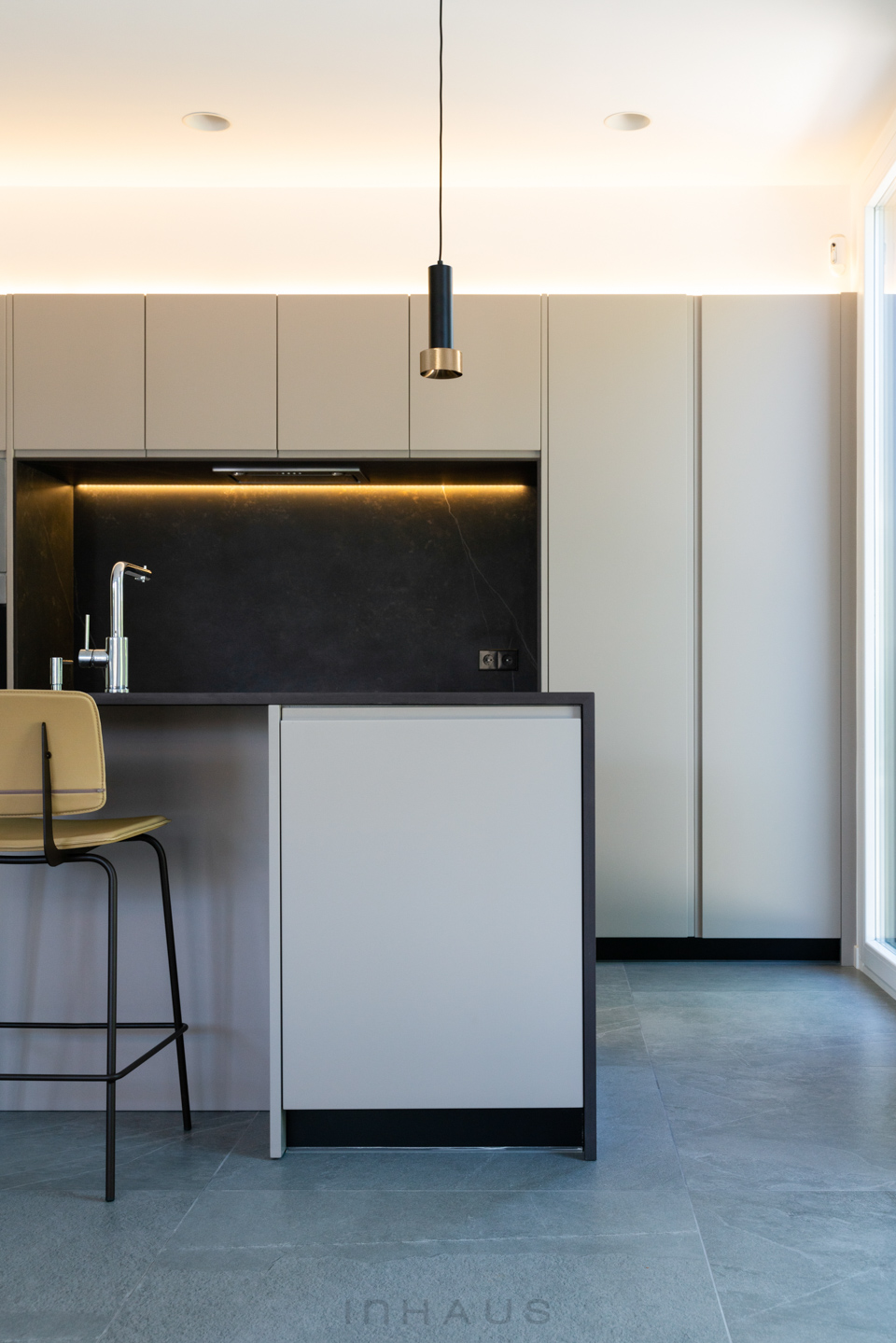 Lighting is an important aspect when working, so when we design the kitchens of our customers, we prioritize that the work surfaces are perfectly illuminated by direct and indirect lighting. We also organize the different work areas according to the needs of each client and according to the location of the house.
The appliances that we include in our homes are always high-end, stainless steel and perfectly integrated into the designs of our kitchens. Everything you need so that as soon as your house arrives to the plot, you can celebrate it by opening your kitchen for the very first time.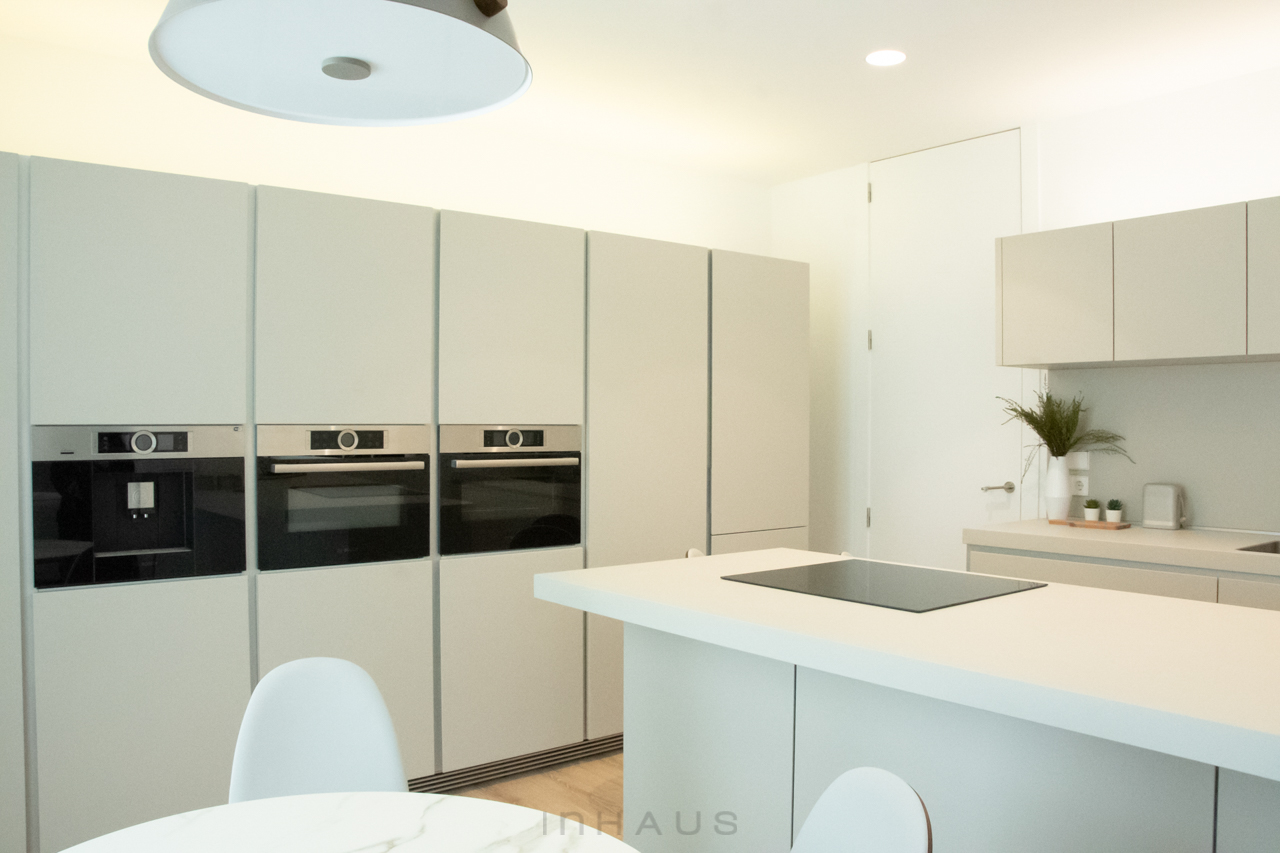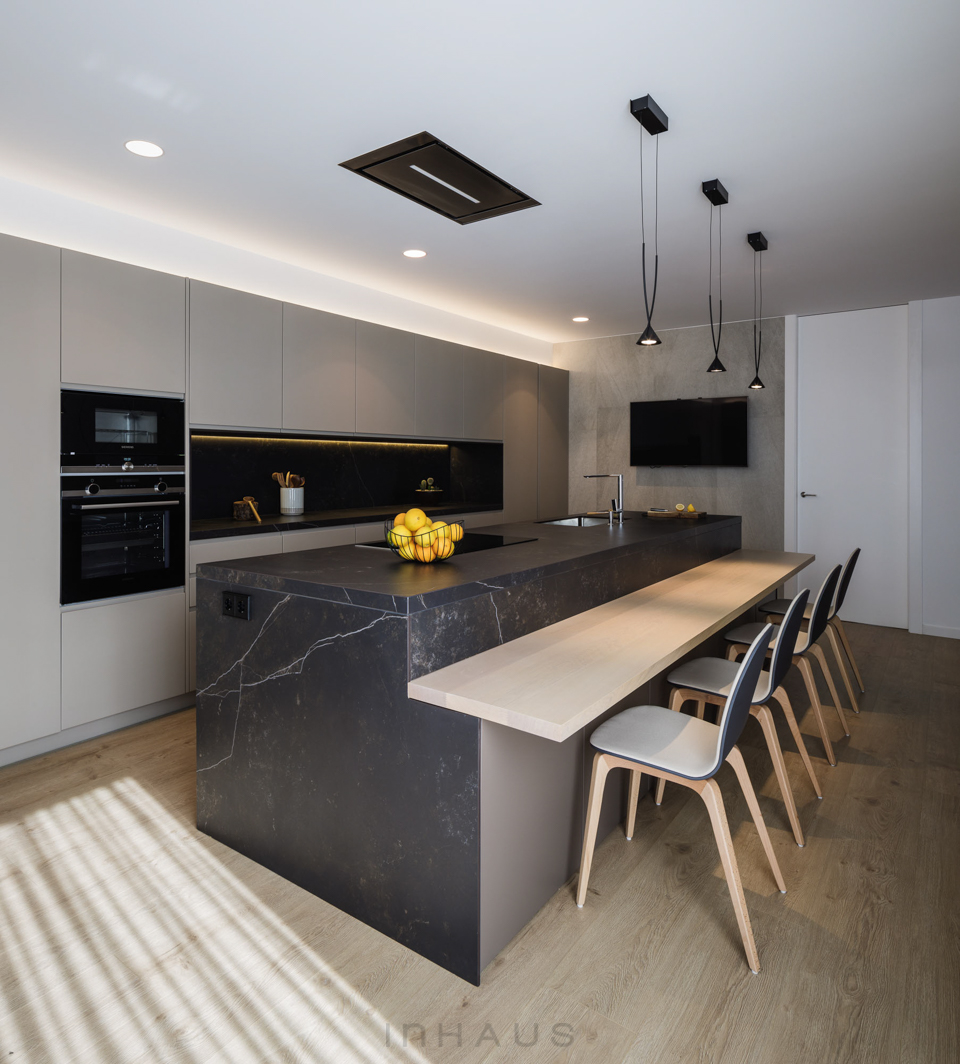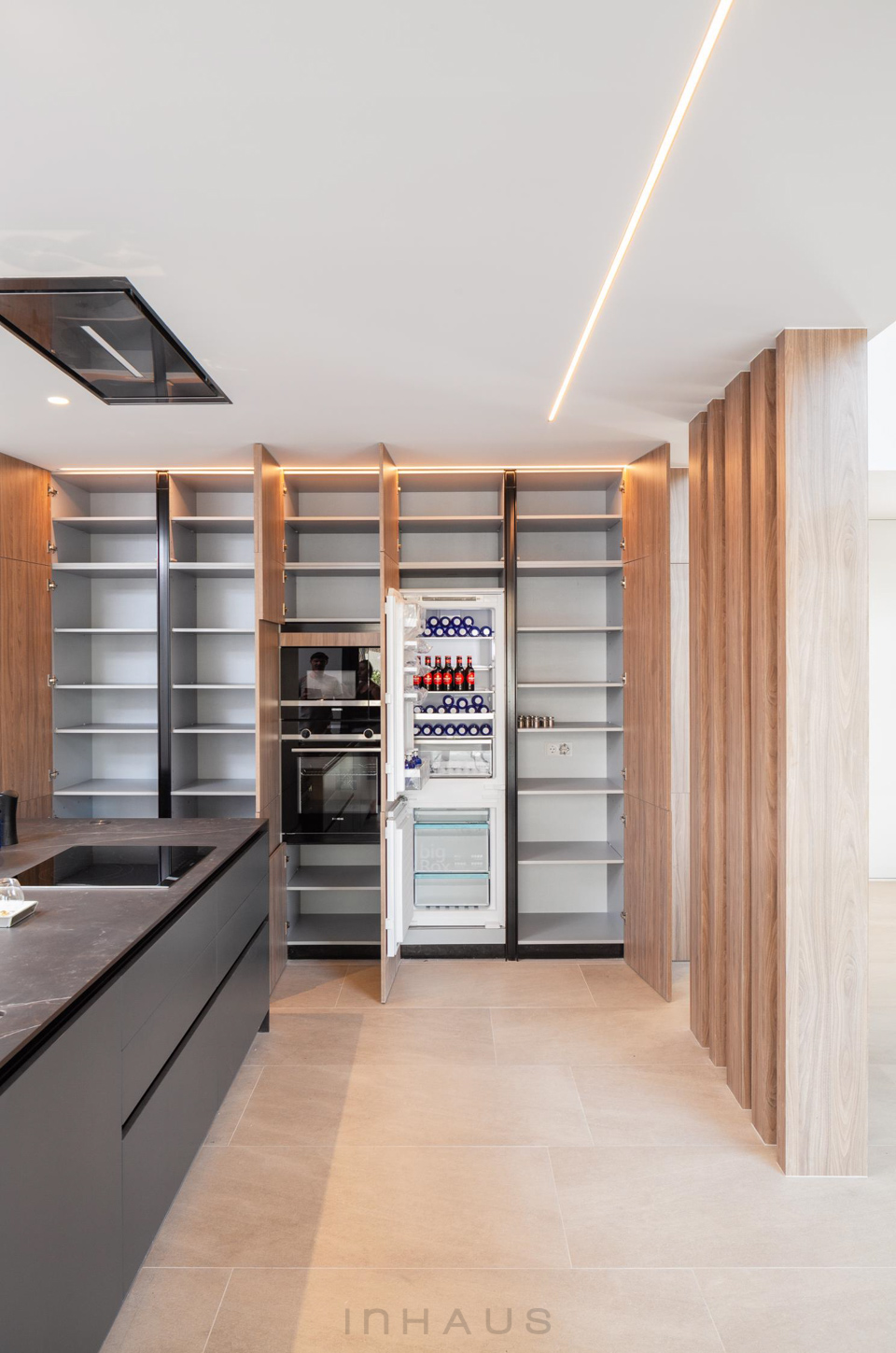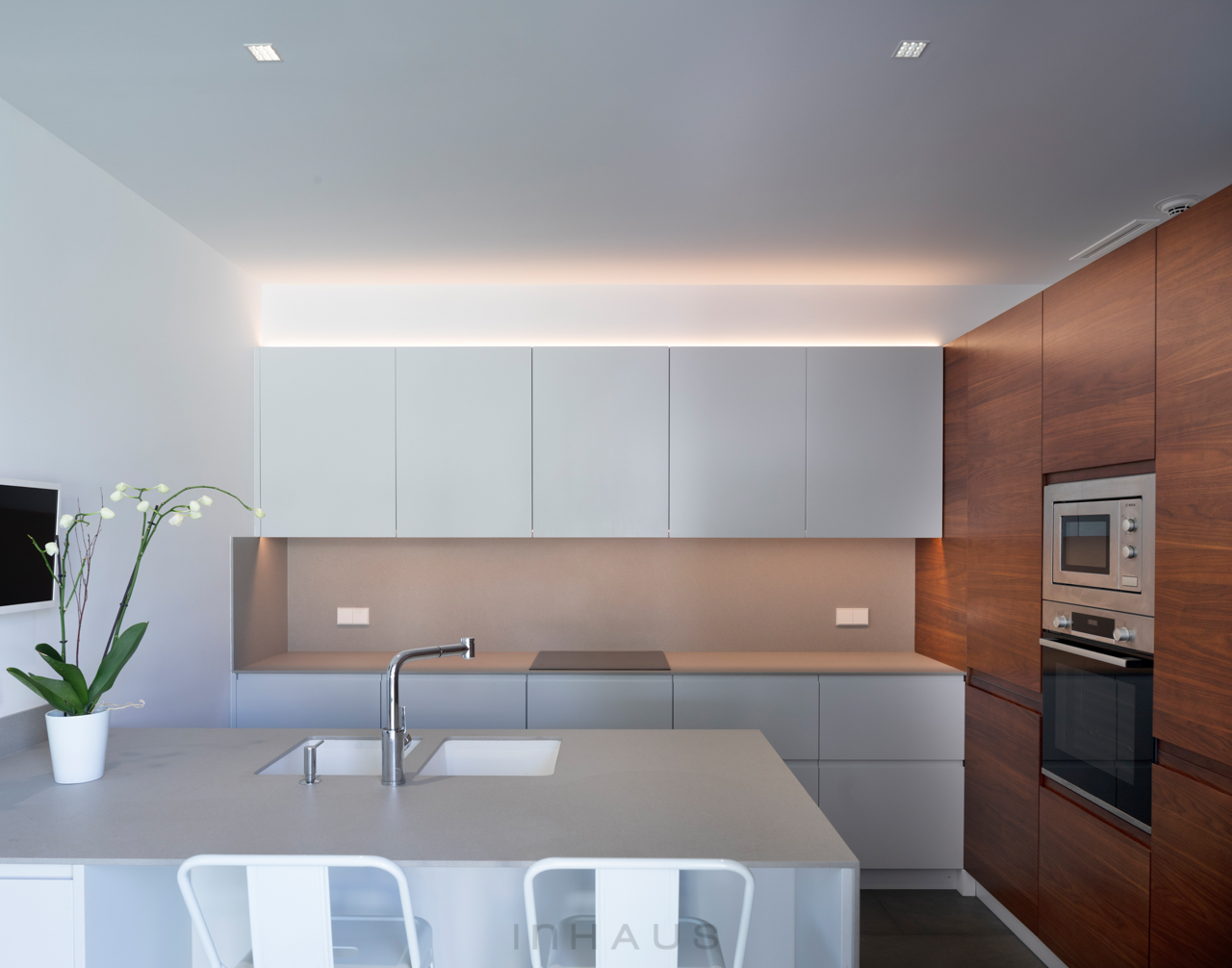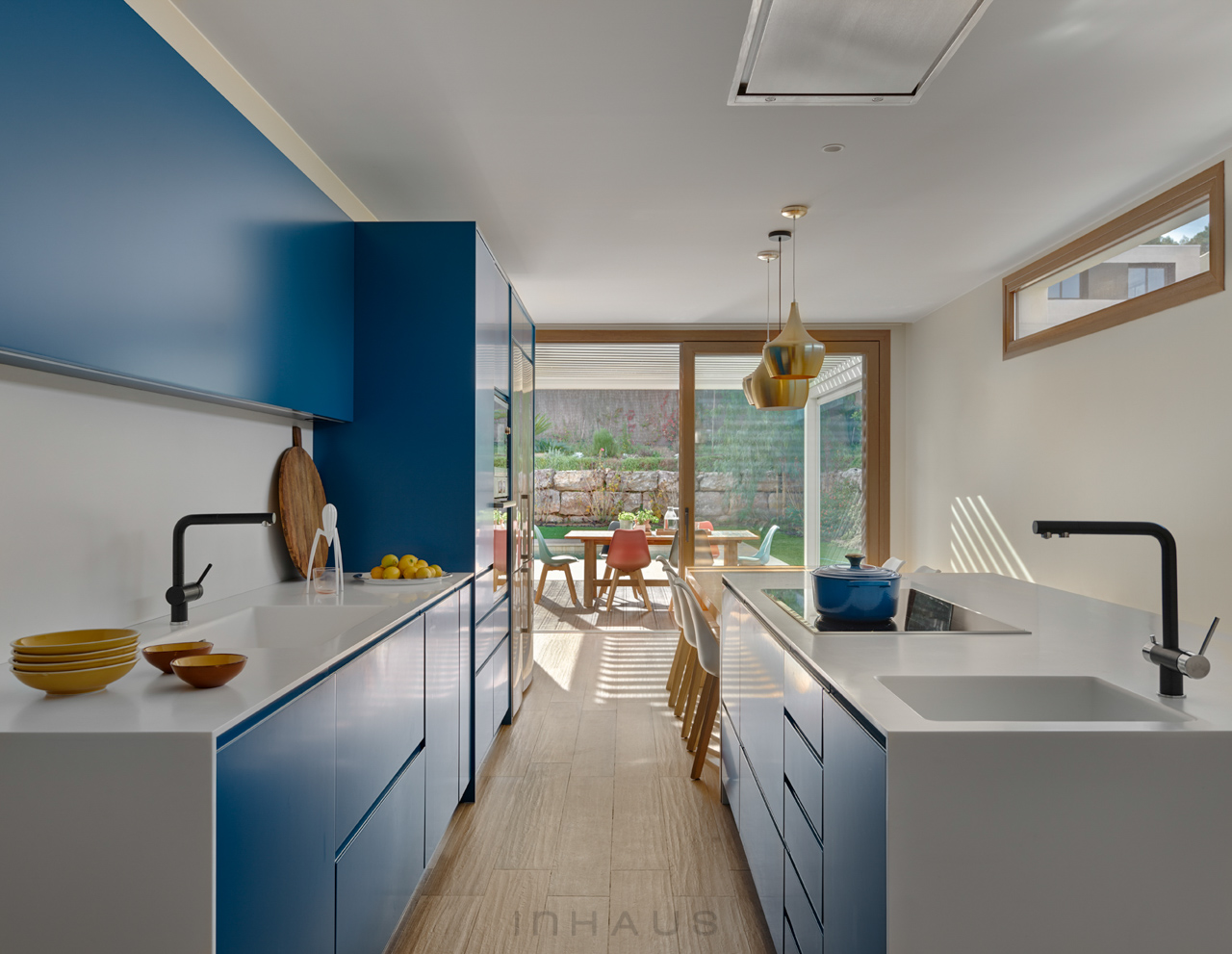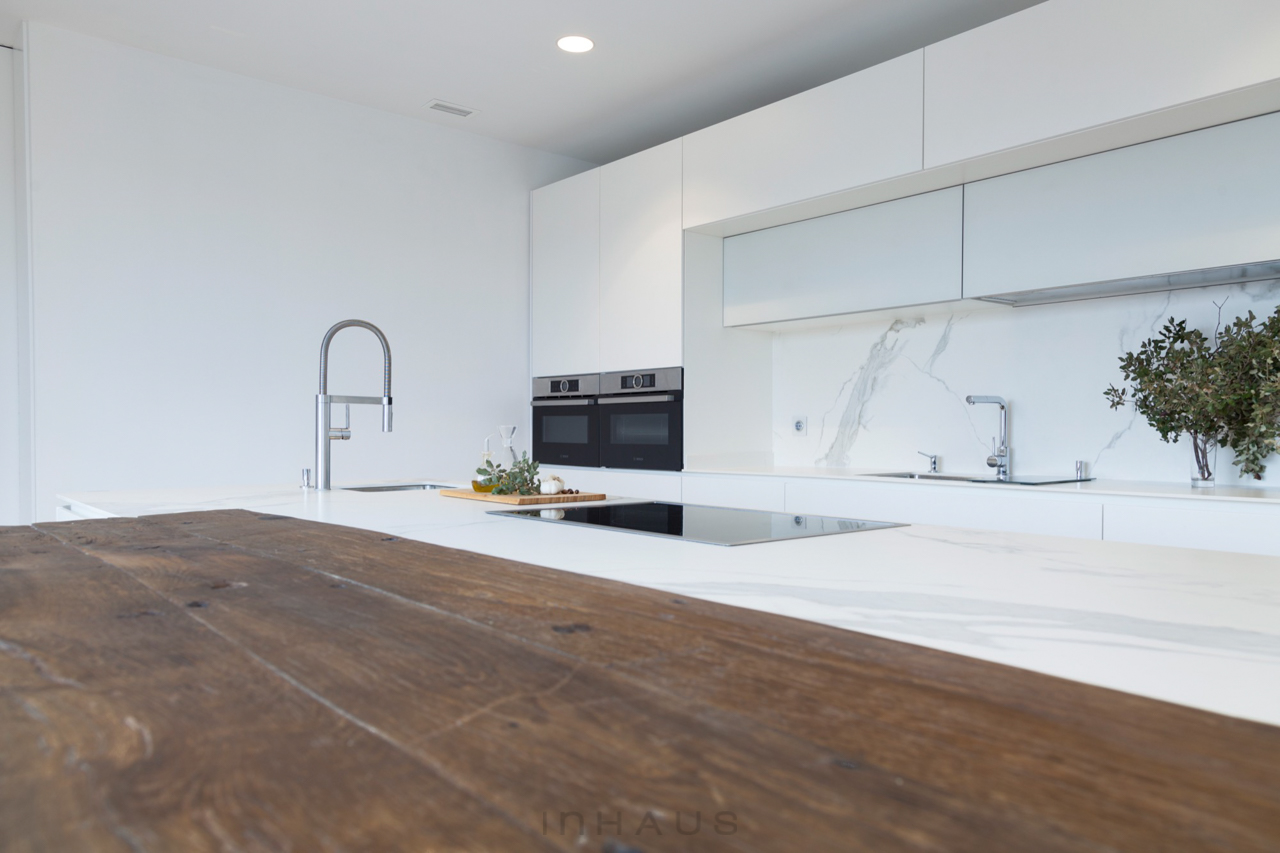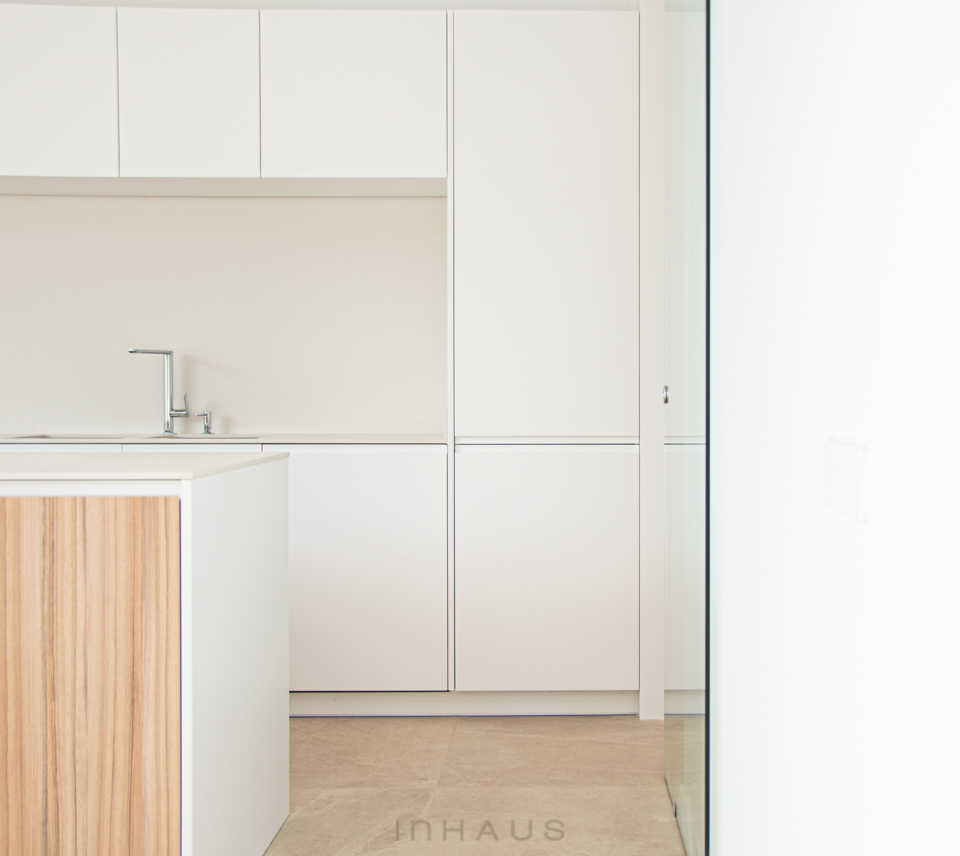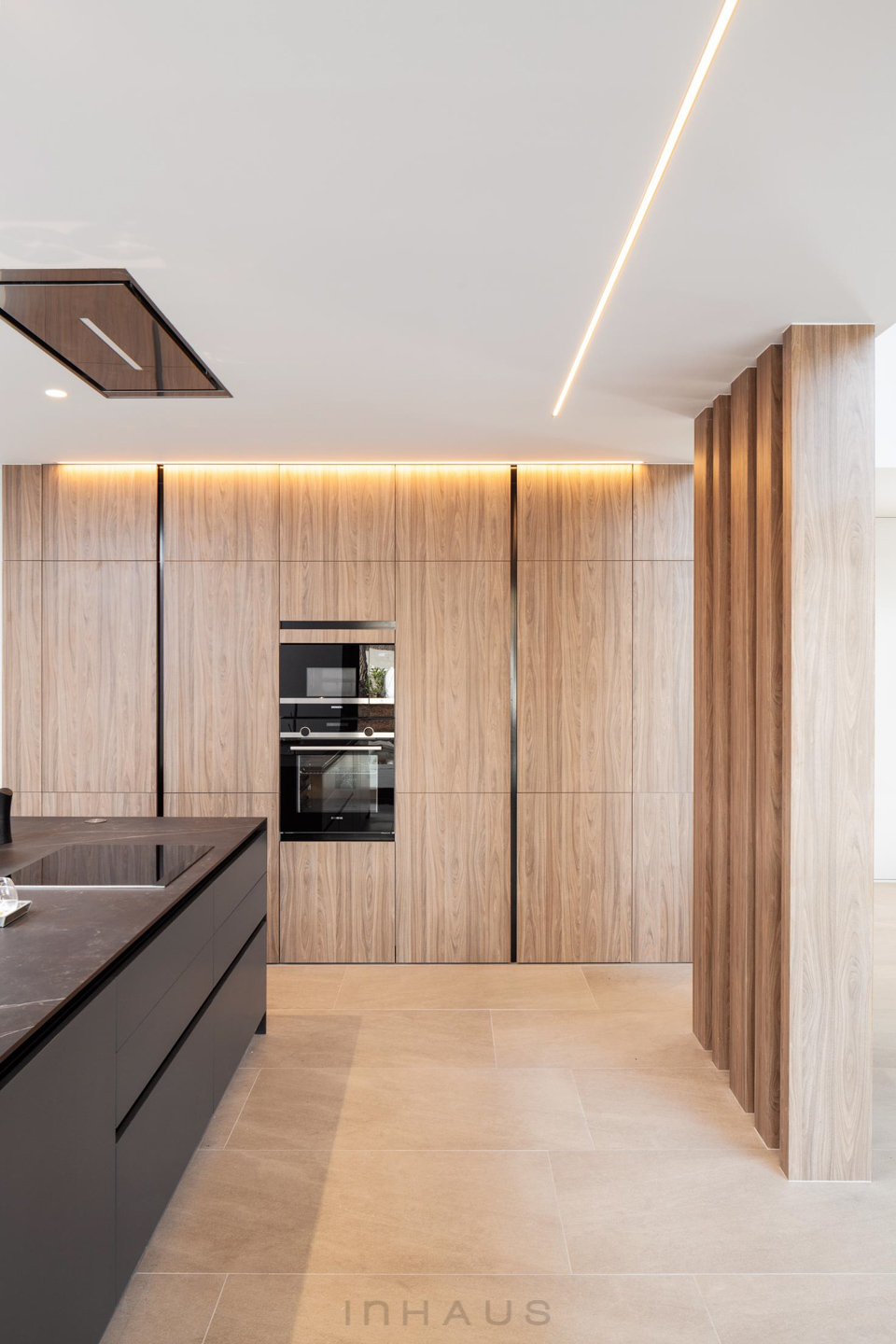 Our team of interior designers and architects will advise you on the design of your kitchen. From the distribution of drawers to the colours that best suit your tastes. Always with the highest quality and with the highest demands of design.
And if what you want is a turnkey project, our team of interior designers will propose you the perfect furniture for you and your kitchen… and we will assemble it at the same time that we bring the house to your plot. Easy and fast so that you don't have to take care of anything.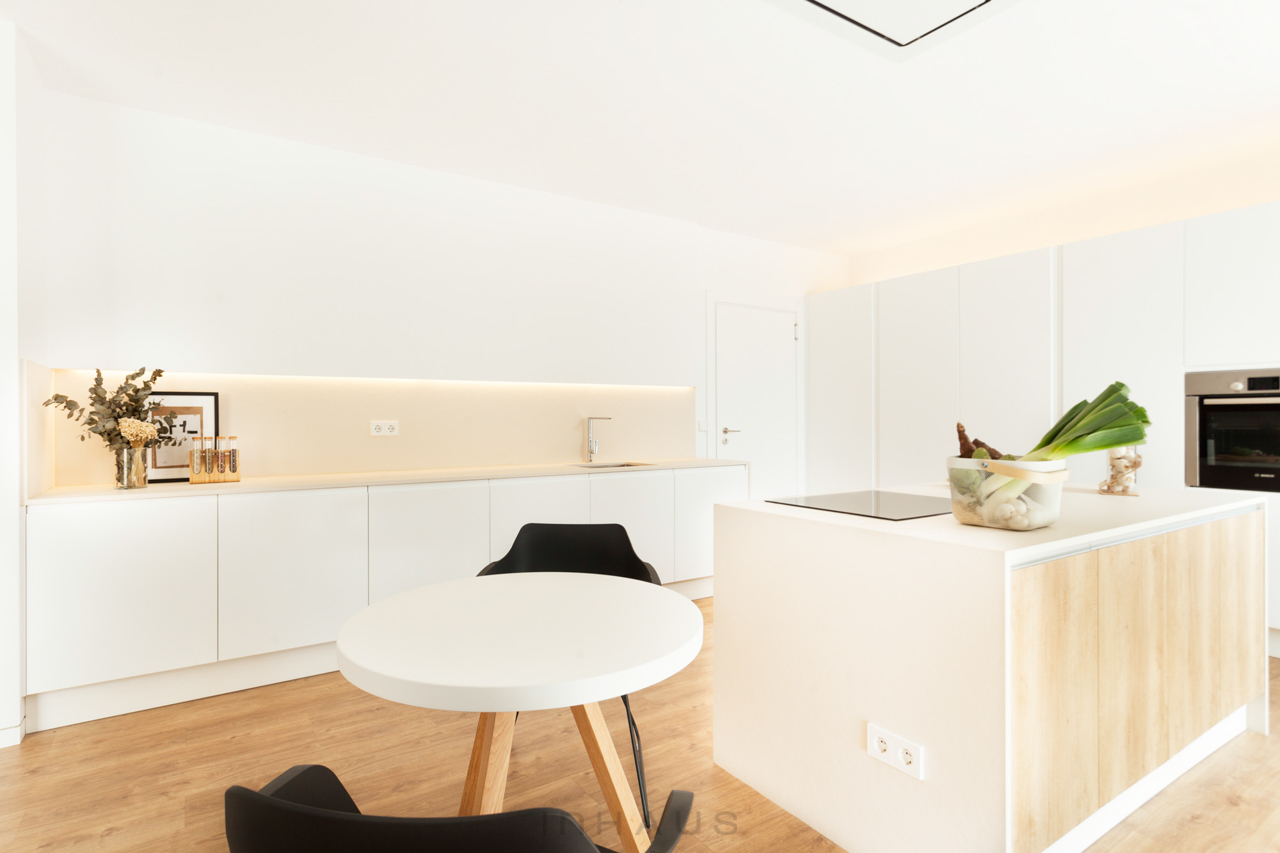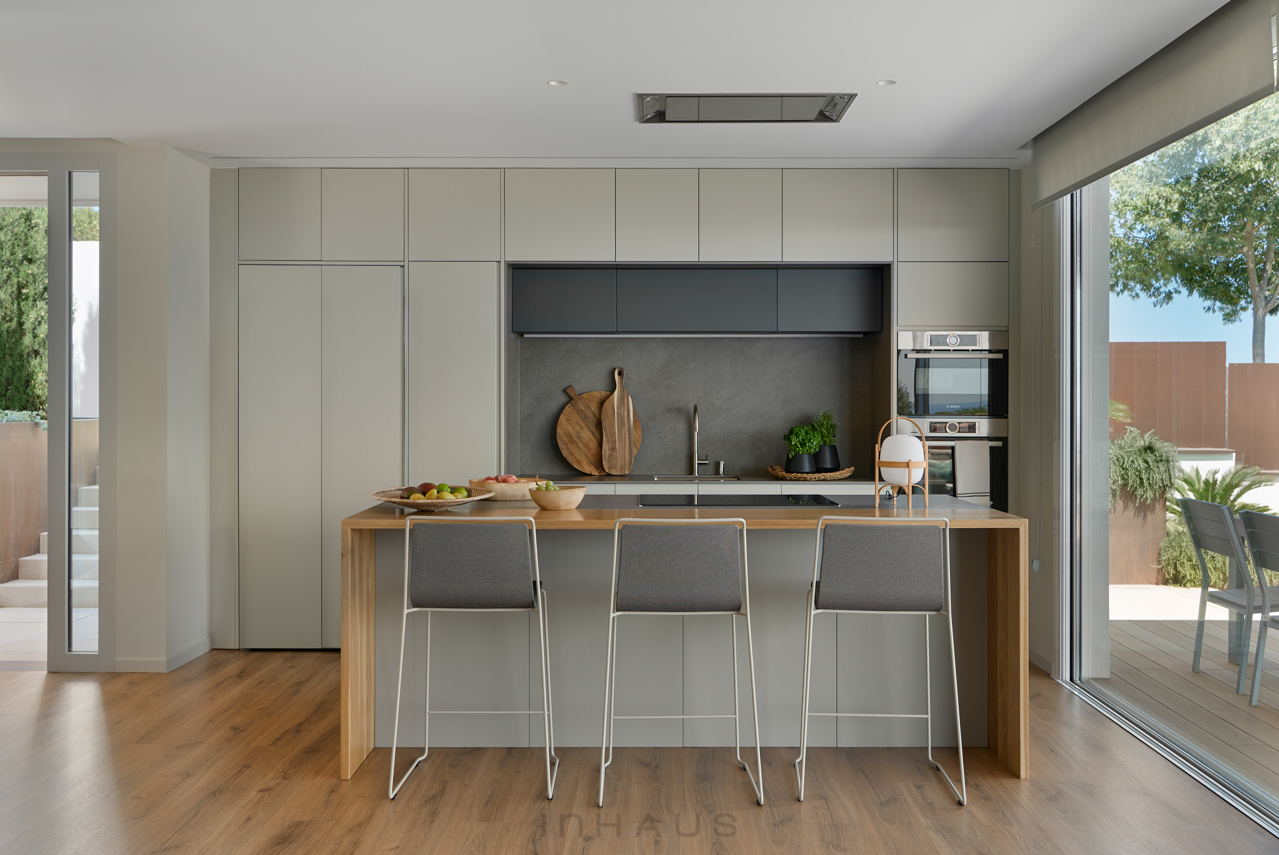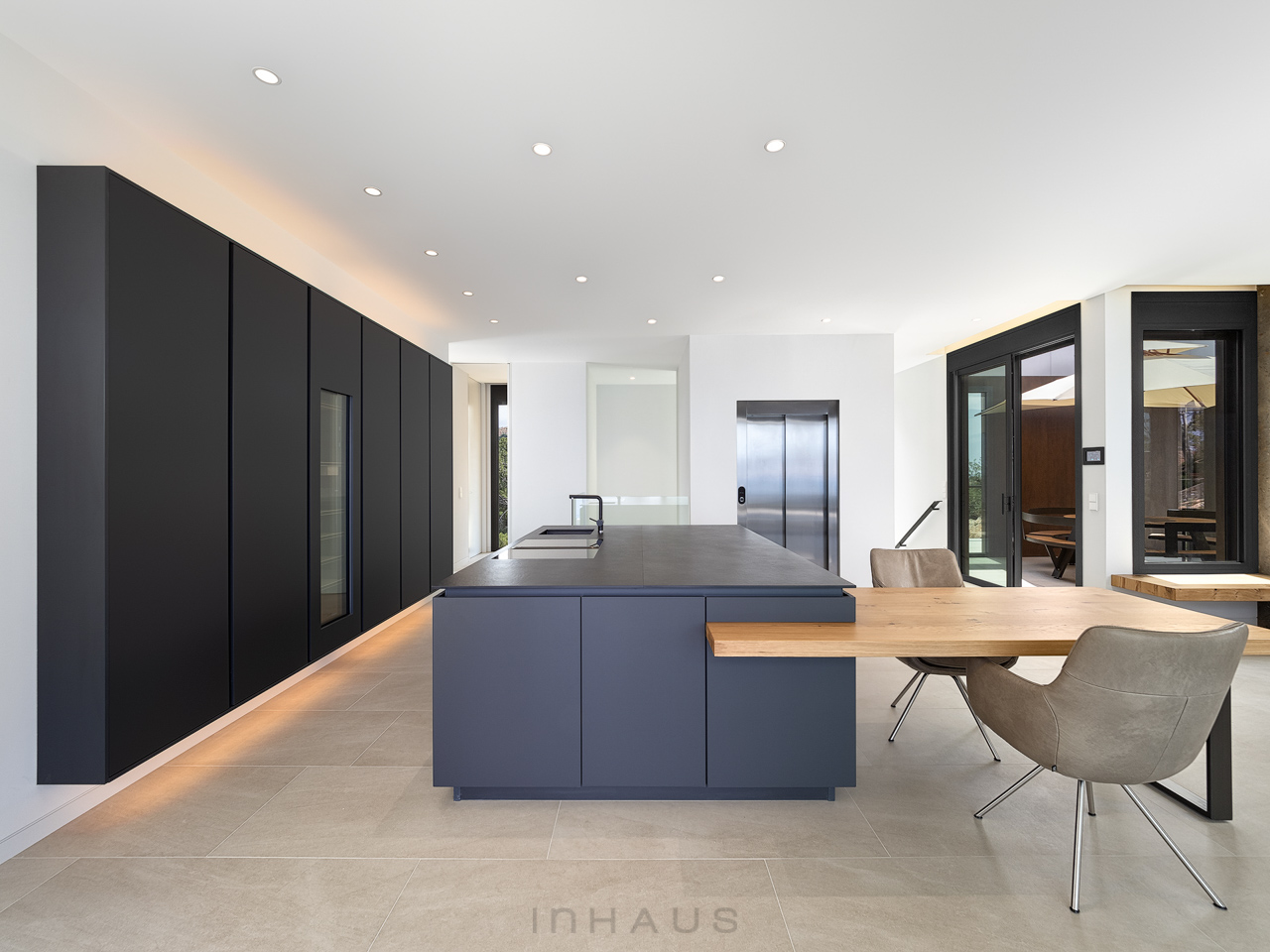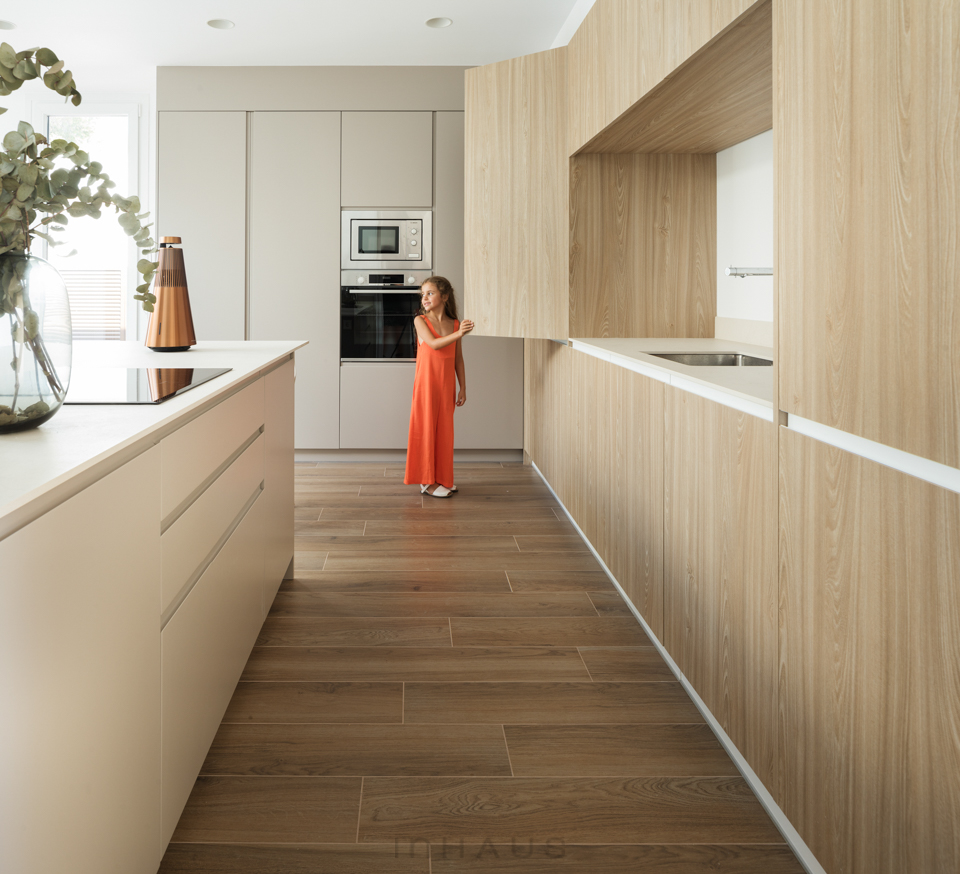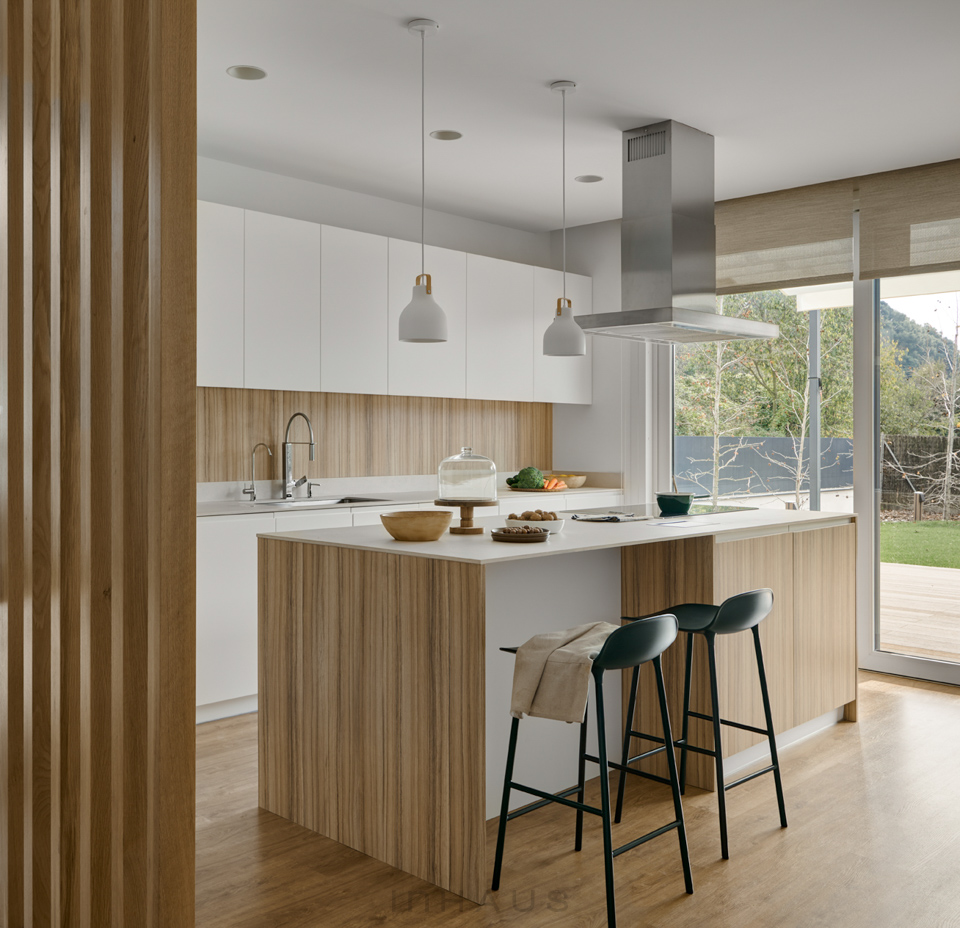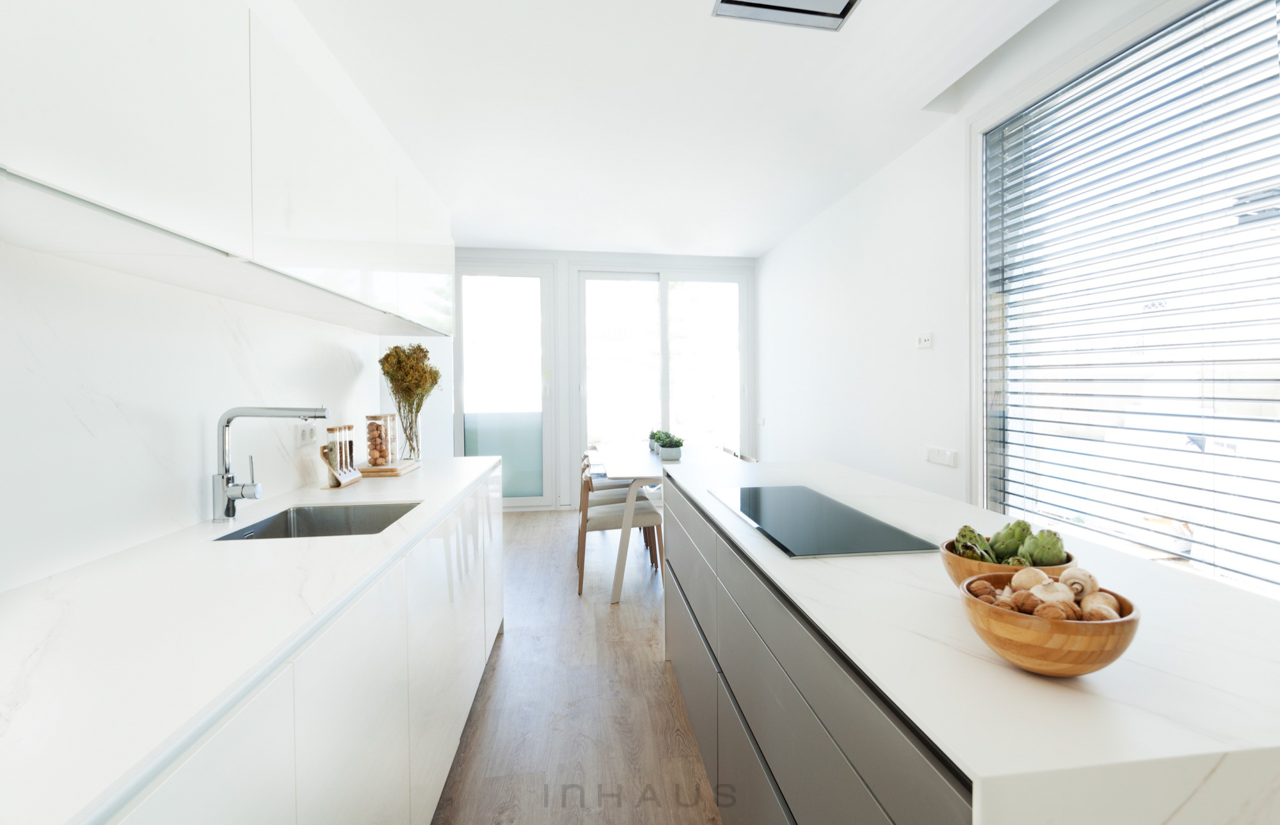 Our kitchens are designed and built to last as many years as you need and if in the future you decide to renovate it, don't worry because it's a modular house. You will be able to carry out the renovation as if it were a traditional house.