Celebrities' Prefabricated Homes: Luxury, Design and Quality
The advantages of prefabricated houses have already convinced some of the most exclusive celebrities. New generations of Hollywood 'celebrities' are asking for quality and design in short delivery times. And this has also been found by some of the most important Spanish cinema and series actors. This is the case of the modern design and luxury Antonio Banderas' villa outside of Spain. Let's take a brief look at the different examples of home constructions, systems, and brands that celebrities around the world have relied on. Bryant Cranston ('Breaking Bad', 'Your Honor') has set an example of sustainability and eco-efficiency with his house. David Arquette ('Scream', 'My name is Earl') enjoyed a bright, industrial-style construction in Malibu. Among the prefabricated homes of famous Spanish celebrities, Paula Echevarría's, Miguel Torres' and Carlos Sainz's stand out.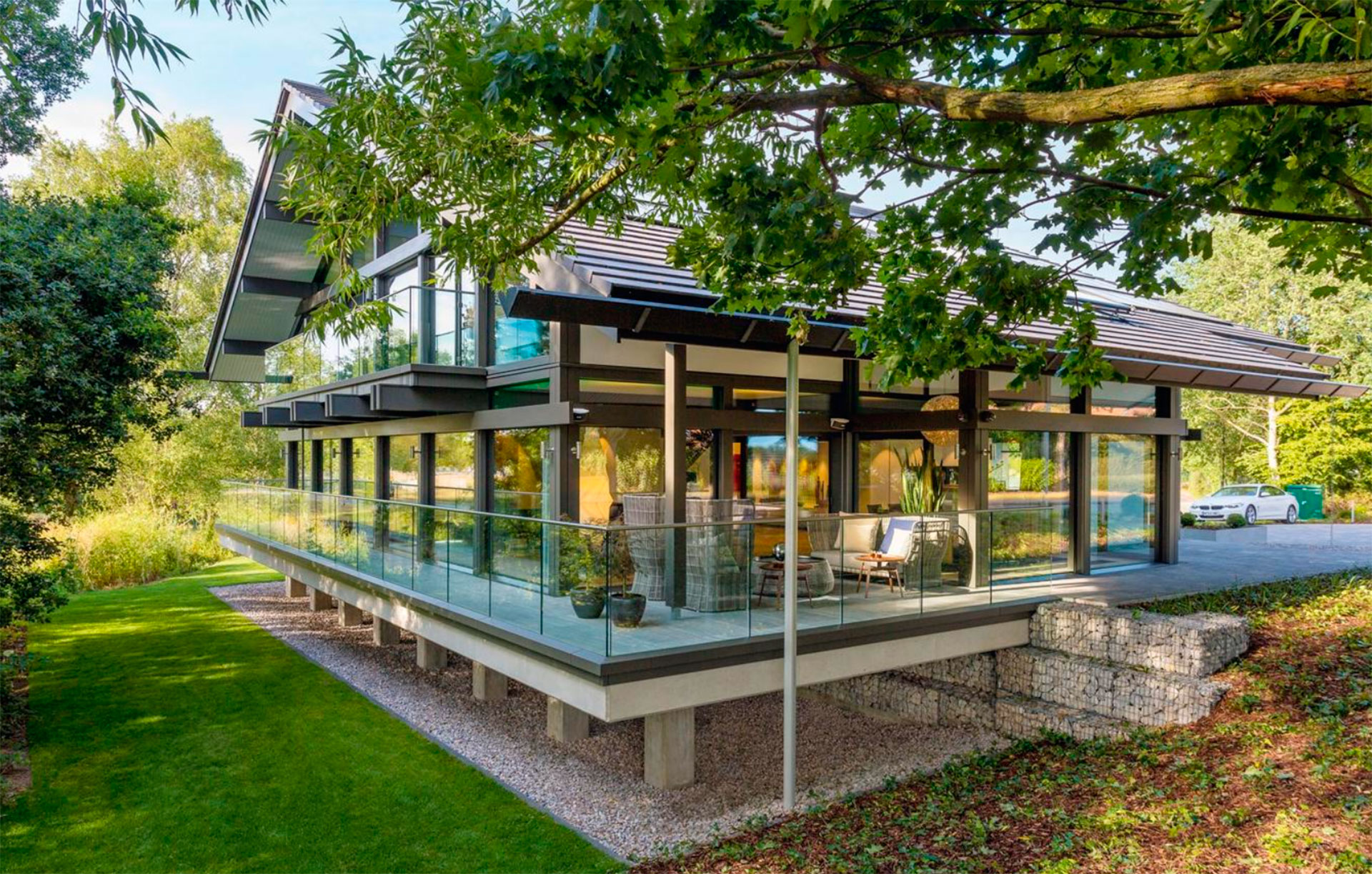 A good example of a prefabricated house is Antonio Banderas'. Quite a dream. The Spanish celebrity has an amazing modular home in Surrey, about 30 km from London. This is where he has established a little cottage out from Spain where he can do his business. The actor chose a home designed by the German company Huf Haus due to the influence of his partner, German-Dutch Nicole Kimpel. Her father, who already had two modular houses from the same firm, chose it too.
"Everything is wood and glass. This is a beautiful concept. I have owned many different houses, but this has become my favourite one", he explained to the Sunday Times about Antonio Banderas' prefabricated home. The actor, among others, known from the movie 'The mask of the fox' summed up as "incredible" his three-storey house topped with a gabled roof.
Bryan Cranston's ('Breaking Bad')
eco-efficient prefabricated home.
On the other hand, we do have style, comfort, and a sustainable life. This is how the protagonist of 'Breaking Bad', Bryan Cranston, defined the prefabricated house that was built in Ventura (California). The 'Your Honor' actor built an ultra-energy-efficient. He also obtained the 'passive house' certificate, as he explained in an event with Dwell on Design.
In addition, Bryan Cranston demolished his old house, which was close from Hollywood, and reused as many materials as possible from his old house to his new prefabricated home, creating a totally eco-friendly green house: solar panels, reuse of rainwater, savings in energy… With this prefabricated home, the famous actor wanted to set an example of sustainability, maintaining the highest levels of design and quality, three of the reasons for being from  inHAUS.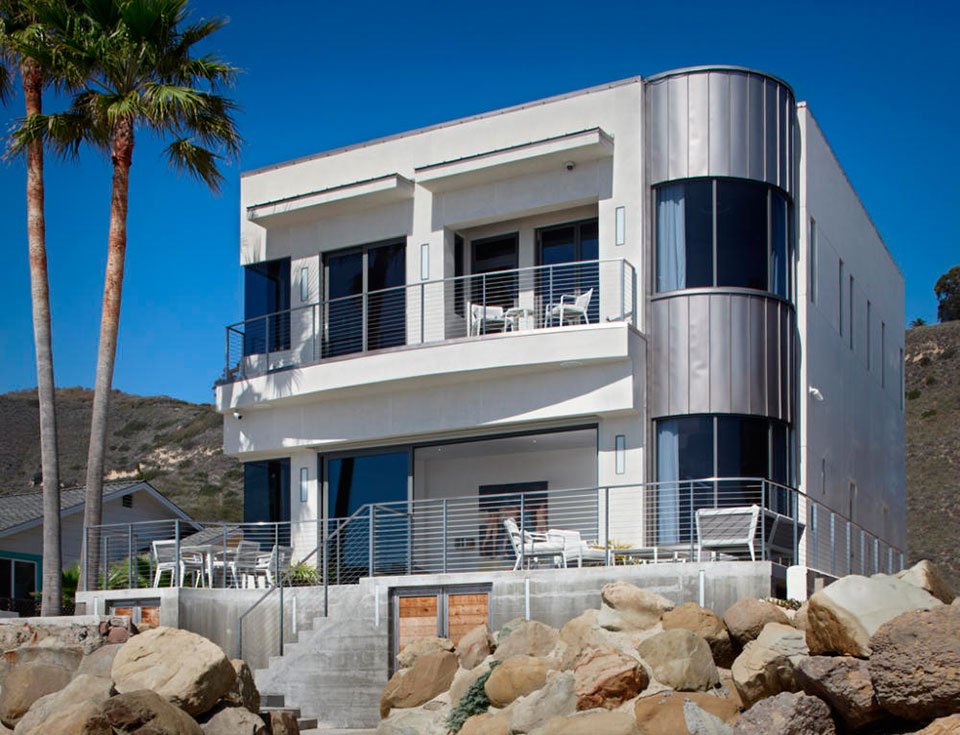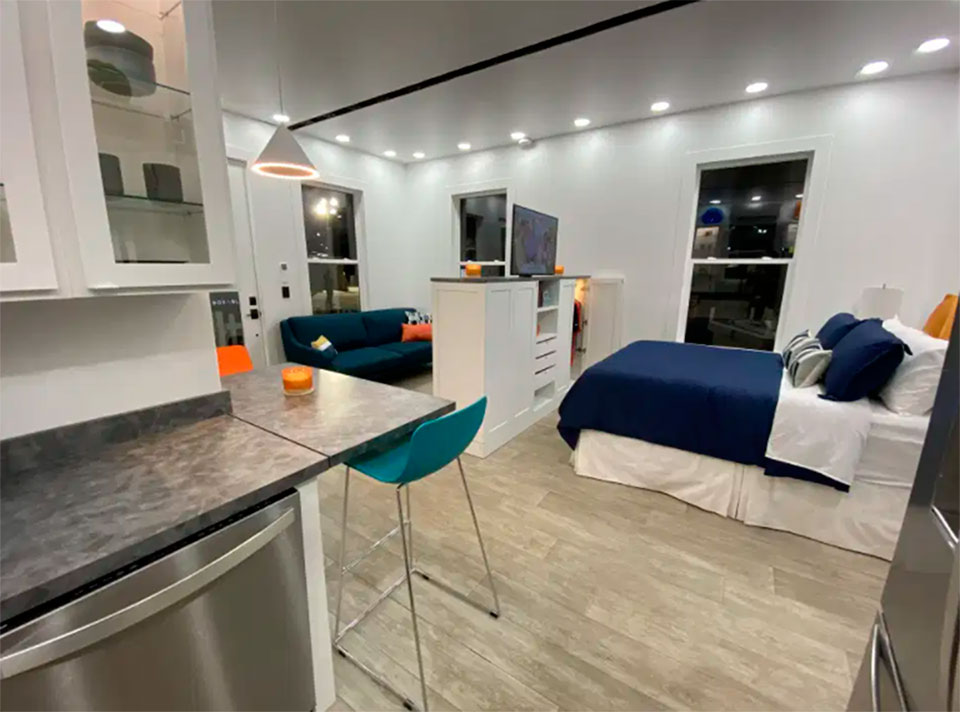 Elon Musk, one of the richest men in the world, has also joined the trend of tiny houses. He is considered a very eccentric billionaire, but the truth is that the owner of Tesla and SpaceX has explained that the only property he owns is a small, prefabricated home in Boca Chica. Made of steel and concrete, it's rented by SpaceX. The also co-owner or co-founder of PayPal and Hyperloop has only one other house; and that one is just reserved for events.
Premium villa designs
This spectacular prefabricated home is owned by another celebrity: David Arquette. This Hollywood actor is known for the 'Scream' saga and series like 'My name is Earl'. He was seduced by the charms of a modular home that he had in Malibu (California), with outstanding views of the Pacific. Courteney Cox's ex-husband (Monica in 'Friends') chose a large windows and glass doors design, which follows faithfully the inHAUS style.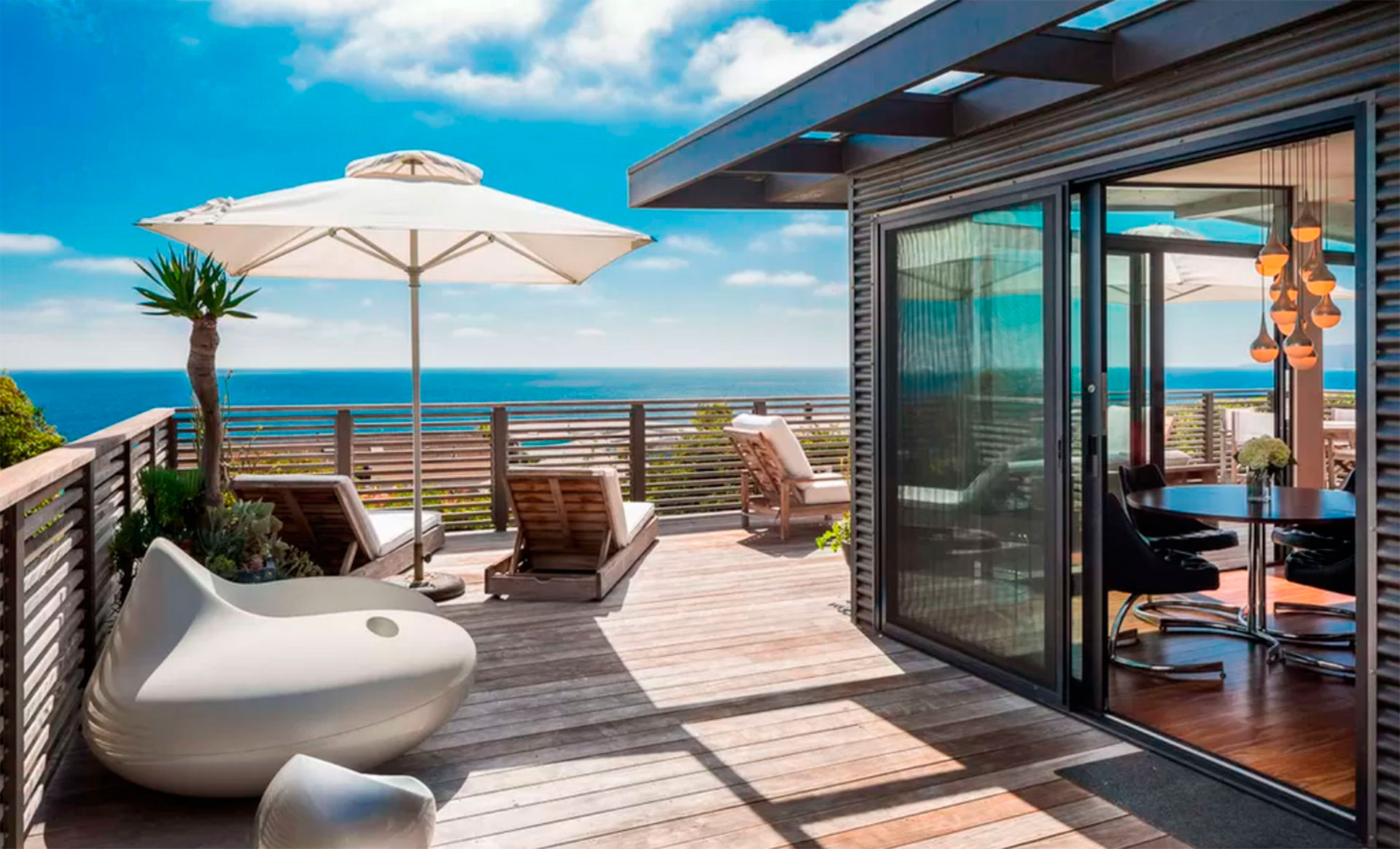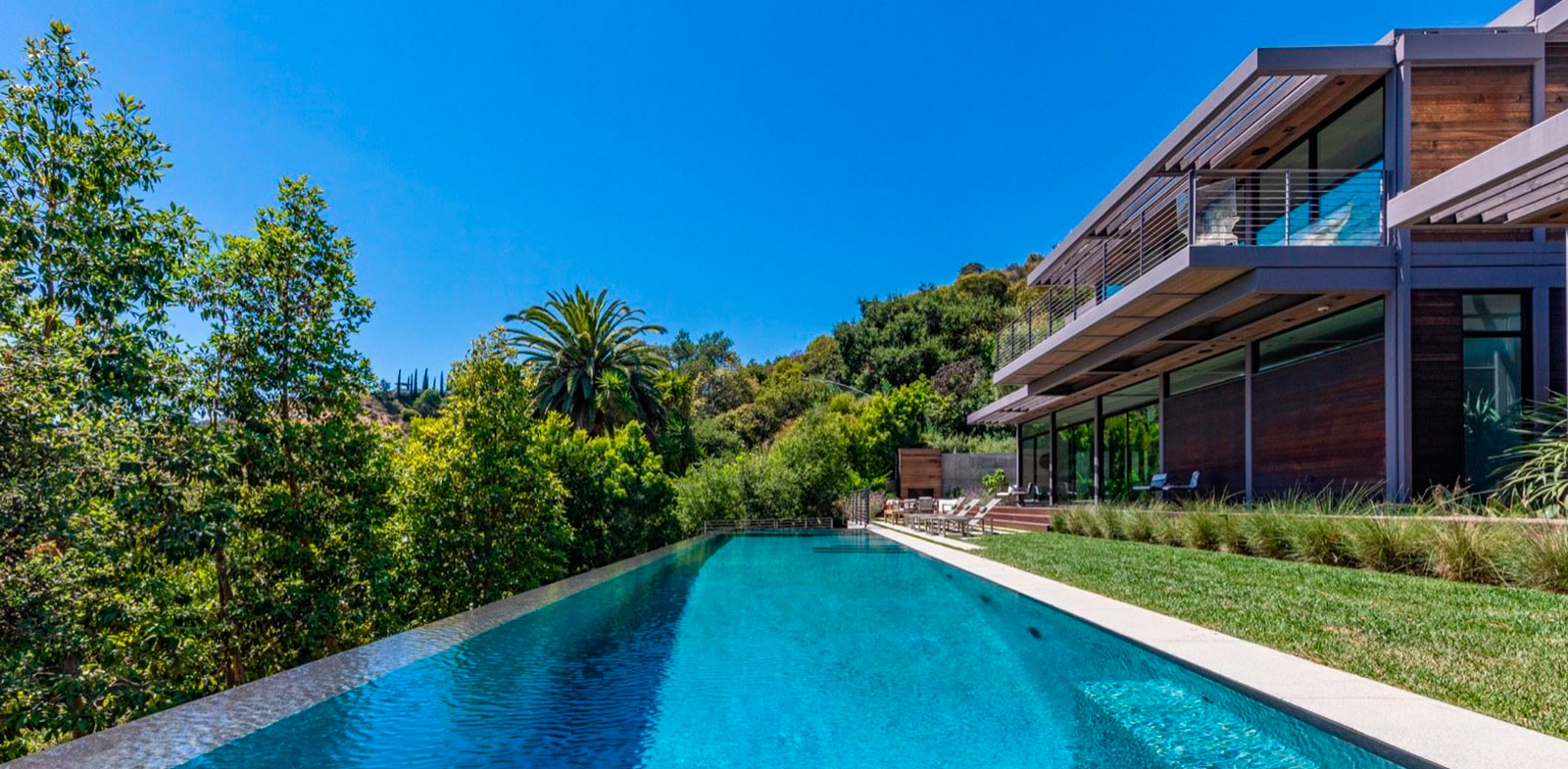 Beverly Hills is a perfect location for another famous actor prefabricated home, the Canadian Will Arnett. This is a multi-storey modular home with a long swimming pool, one model of house that reminds some of the most emblematic inHAUS designs.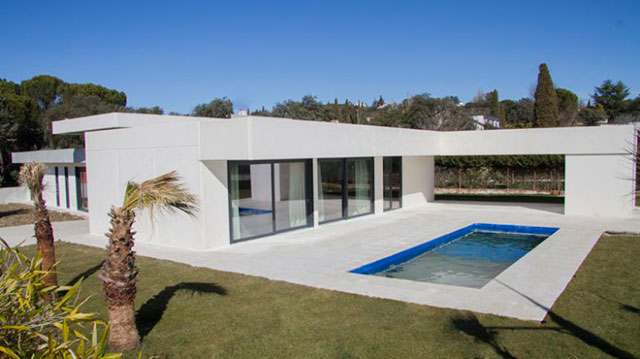 Celebrities' prefabricated homes:
Paula Echevarría and Carlos Sainz
Surprise! Both words "celebrity" and "prefabricated" are combined in the Spanish woman Paula Echevarría. The actress and influencer built a modular house in Villafranca del Castillo. Working together with her partner, Miguel Torres, the interpreter opted for details made of steel and glass for the porch area.
In this way, Paula Echevarría chose for her luxury villa a 2D system, with industrialized concrete panels, instead of the 3D concept of inHAUS. And she has used her home as a background for many of her social media posts.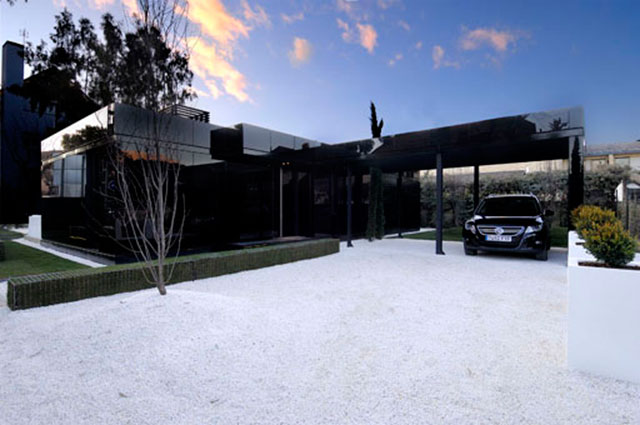 Our last celebrity is Carlos Sainz, another of the Spanish celebrities who have been convinced by prefabricated houses. The former rally driver told La Sexta that he was convinced of modular homes because of its deadlines, lower costs and the enormous possibilities of interior and exterior customization. His home also has a garage under a pergola for 'only' two cars. Sainz chose white glass interior cladding and large glass doors for all of his houses in Madrid and Mallorca. The former motorsports champion has made a strong bet on prefabricated homes, with more than one commission. He plays in our team!
Photos: Huf Haus, At home in Hollywood, Trulia, Dwell, Modernity y Casa Crece