inHAUS modular homes: why does the USA choose us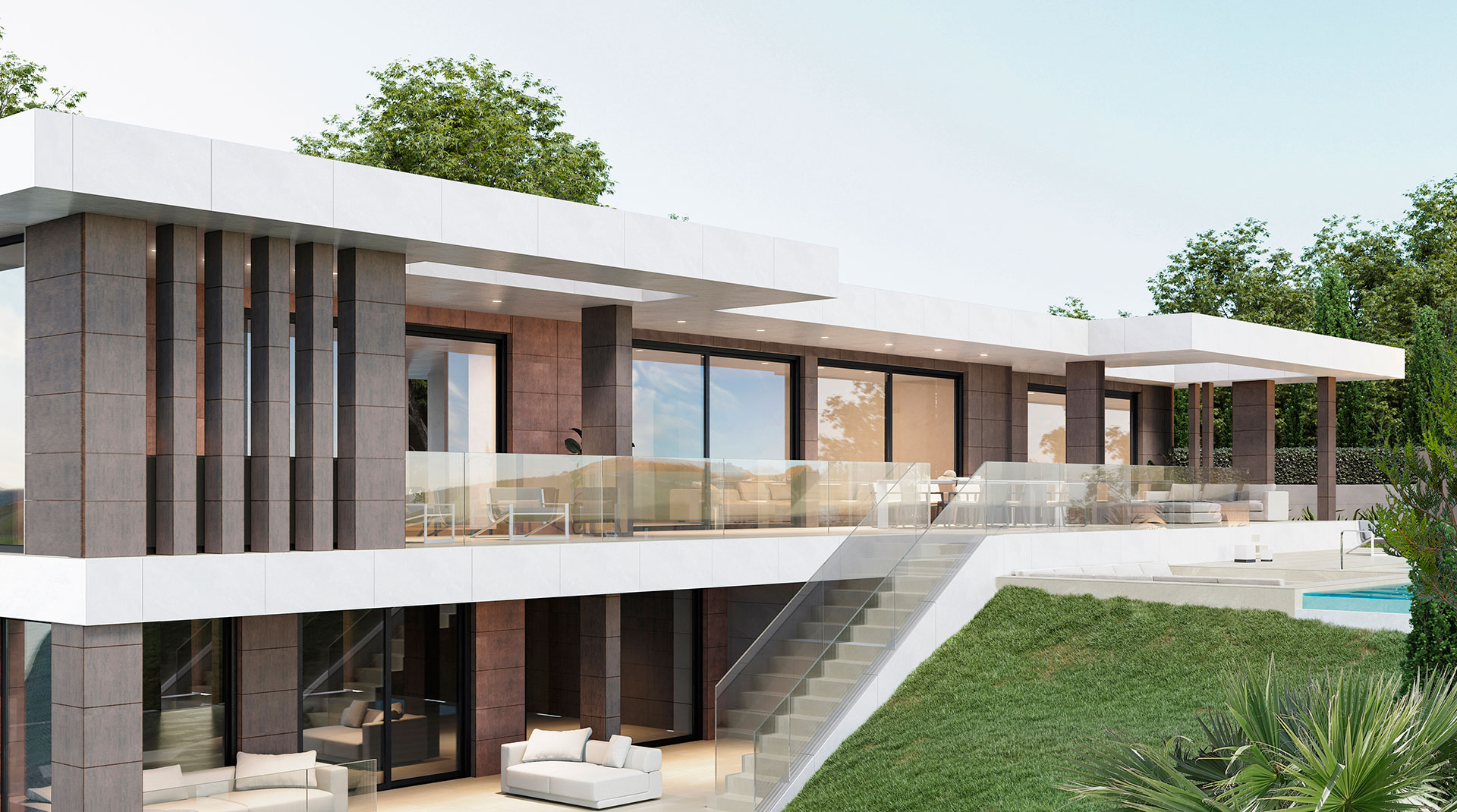 Now we are going to speak out loud for the very first time. Why does the USA choose us? What is our secret for being that successful? Why are inHAUS modular homes so popular in America? Let's find out. We uncover it. There is no problem. Last Friday, March 12th, our presentation at the international fair World of Modular (WOM 2021) was very revealing. It aroused multiple reactions. A lot of interested people and… why not? A few compliments too. It was suh a boost of morale after receiving an Honorable Mention at this prestigious convention.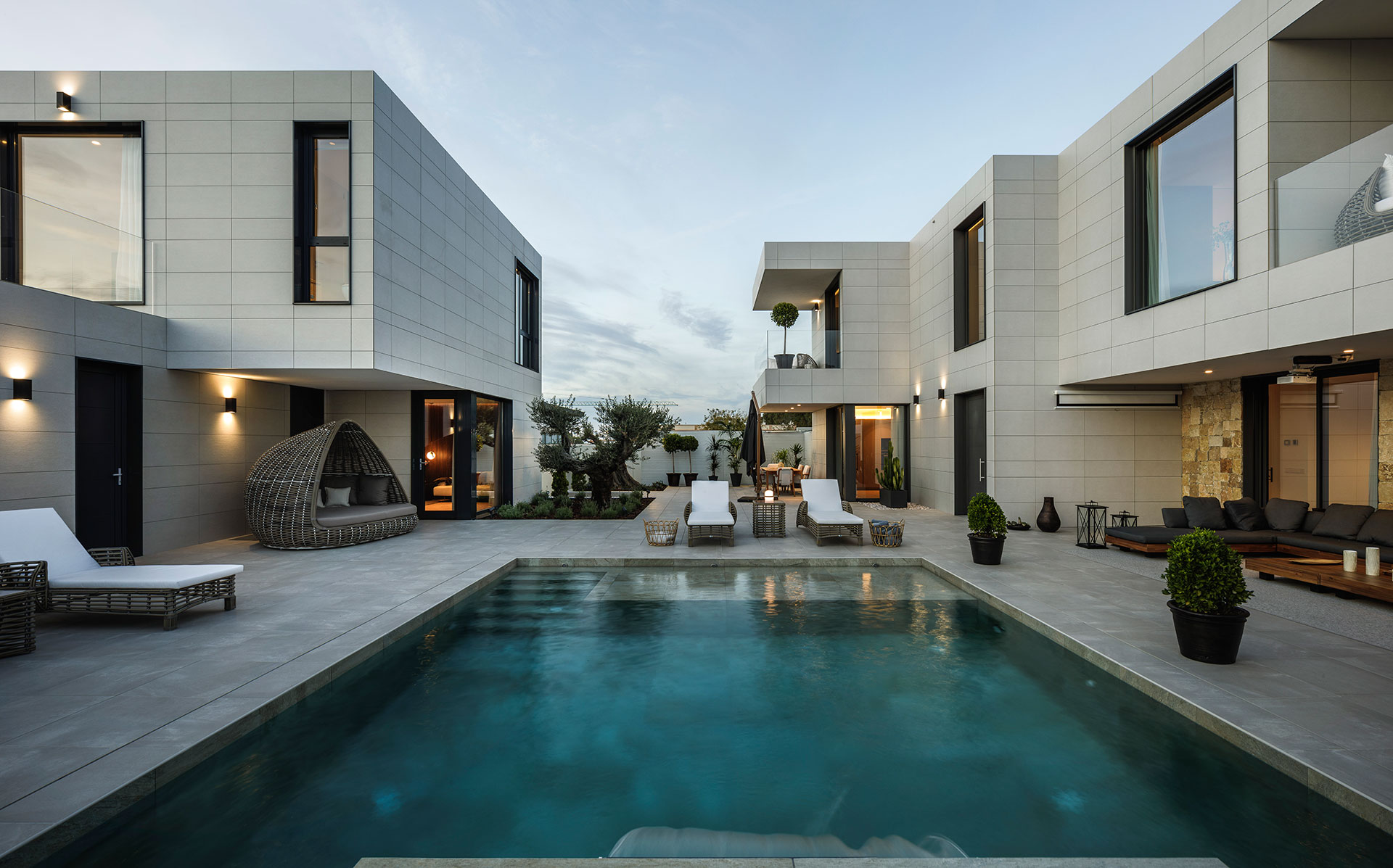 Firstly, let's remember what kind of company is inHAUS. We build prefabricated modular homes. Concrete houses. In modern design. Industrialized houses that are built offsite; that is, in a different place than where the house will be located. We have a team of more than 15 architects, and we take care of the entire process: design of the house (from catalogue, customizable or 100% personalized), construction, implantation on the plot, materials…
Everything. Including the exterior 'urbanization': garage, swimming pool, garden, fencing… Even a complete landscaping. And we also offer an interior design project, with all the furniture included, if the customer asks so. Therefore, inHAUS takes care of the entire process and offers a closed budget. Without extra costs. No shocks. Without the classic problems of traditional construction, such as delayed deadlines. We promise to deliver our houses within a period of 5 months from the granting of the license.
Why are inHAUS Premium Homes succeeding in America?
Yes, with your permission, we would like to blow our own trumpet a little bit more. The first reason is that the most typical construction system in America is wooden structures. You would have seen that in hundreds of movies and series. However, if you want to increase the number of floors and / or height, the normative usually asks to build the ground floor in concrete. Concrete (concrete in English; béton in French) is our main material. Later, you can build upper floors with a wooden structure, but the base must be made of concrete. And we are great in this area.
Secondly, we will talk about two other reasons. In the USA, they are much more used to modular construction. That's our thing: the 3D modules implantation system. We are not in the 2D plan which would be to build panels, walls, or any part of the sides of a house separately. The second reason here is: the offsite building concept is widespread. American builders and customers are very accustomed to the fact that things, even houses, can be built in a different place from where it is going to be located. To sum up, that is the offsite: another site where the same house is built.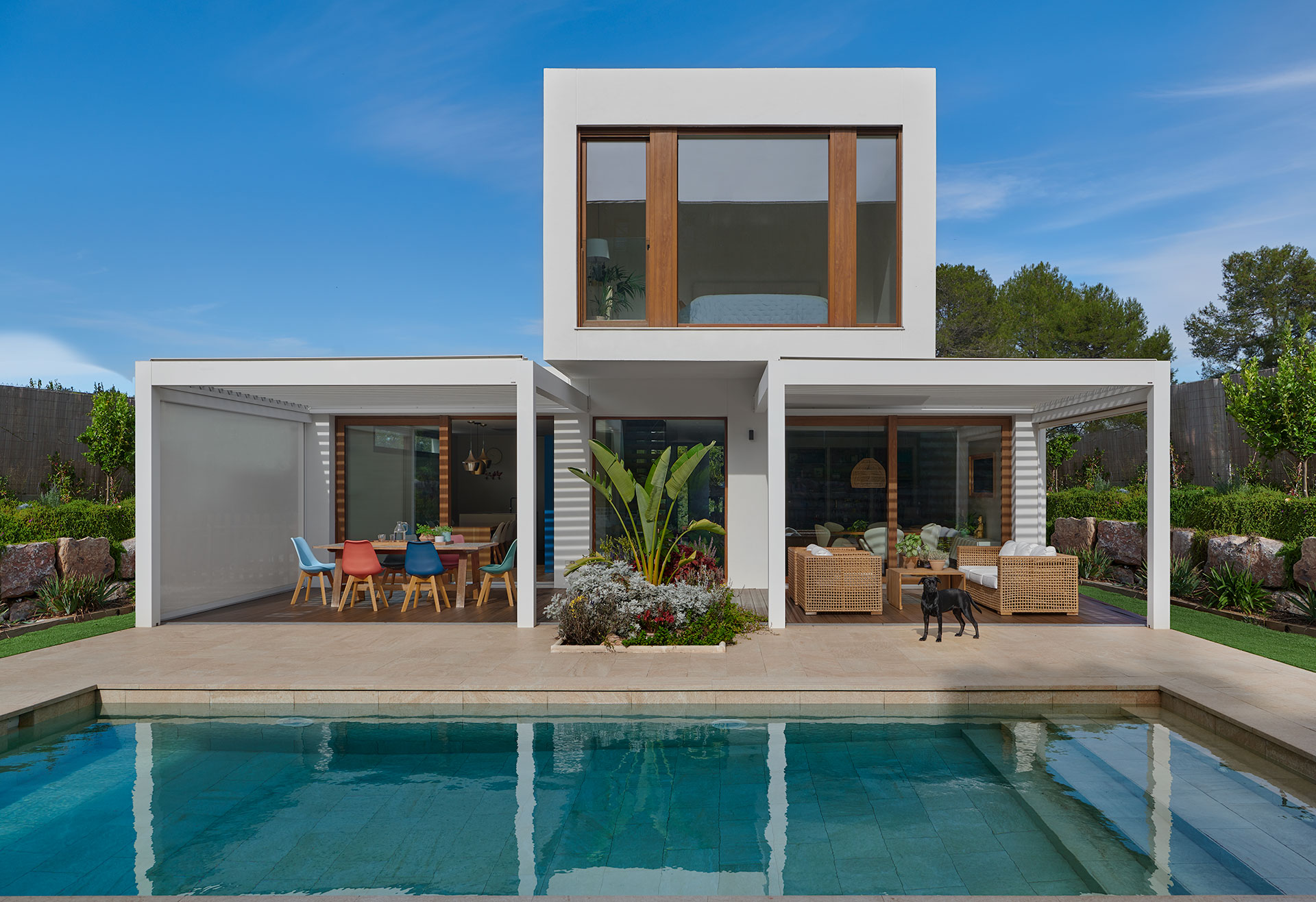 Referring to modular homes, the United States broke up with the prefabrication topics long ago. Or industrialized construction, inHAUS essential. In the USA, offsite construction is widespread, both of wooden structures and other light materials (such us the steelframe, made of steel). This is the case of the lightest modular frames (framework) used by Triumph. This brand was awarded, together with inHAUS, at WOM 2021.
Transport of modular homes
In addition, another factor that makes inHAUS attract a lot of attention. The United States is a very large country, like a market. And there are highly qualified and specialized companies. They usually work in areas. For example, of about 400 kilometres, which means about 250 miles. From these distances, land transport becomes considerably more expensive. Thus, the maritime transport from our houses to a coastal place in the US is more sustainable and competitive.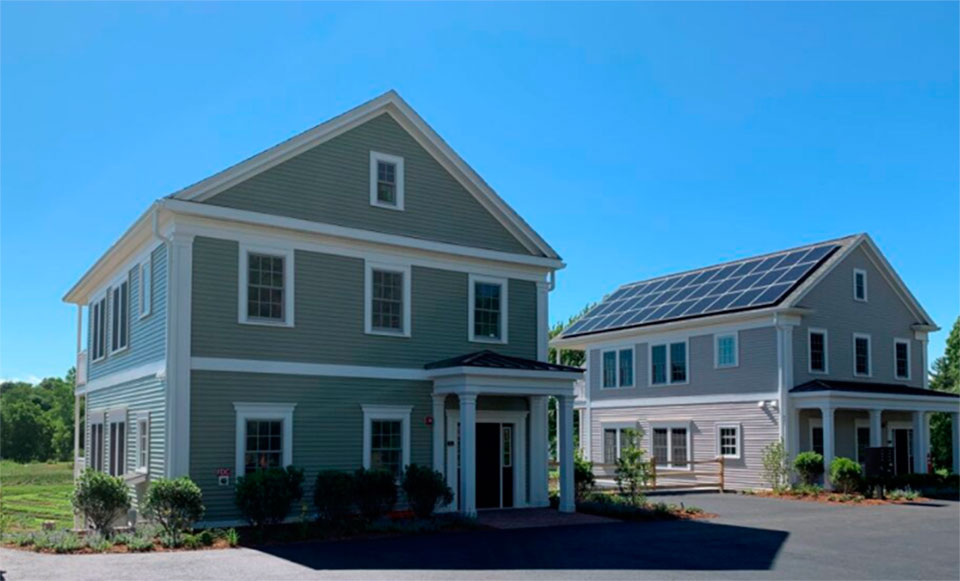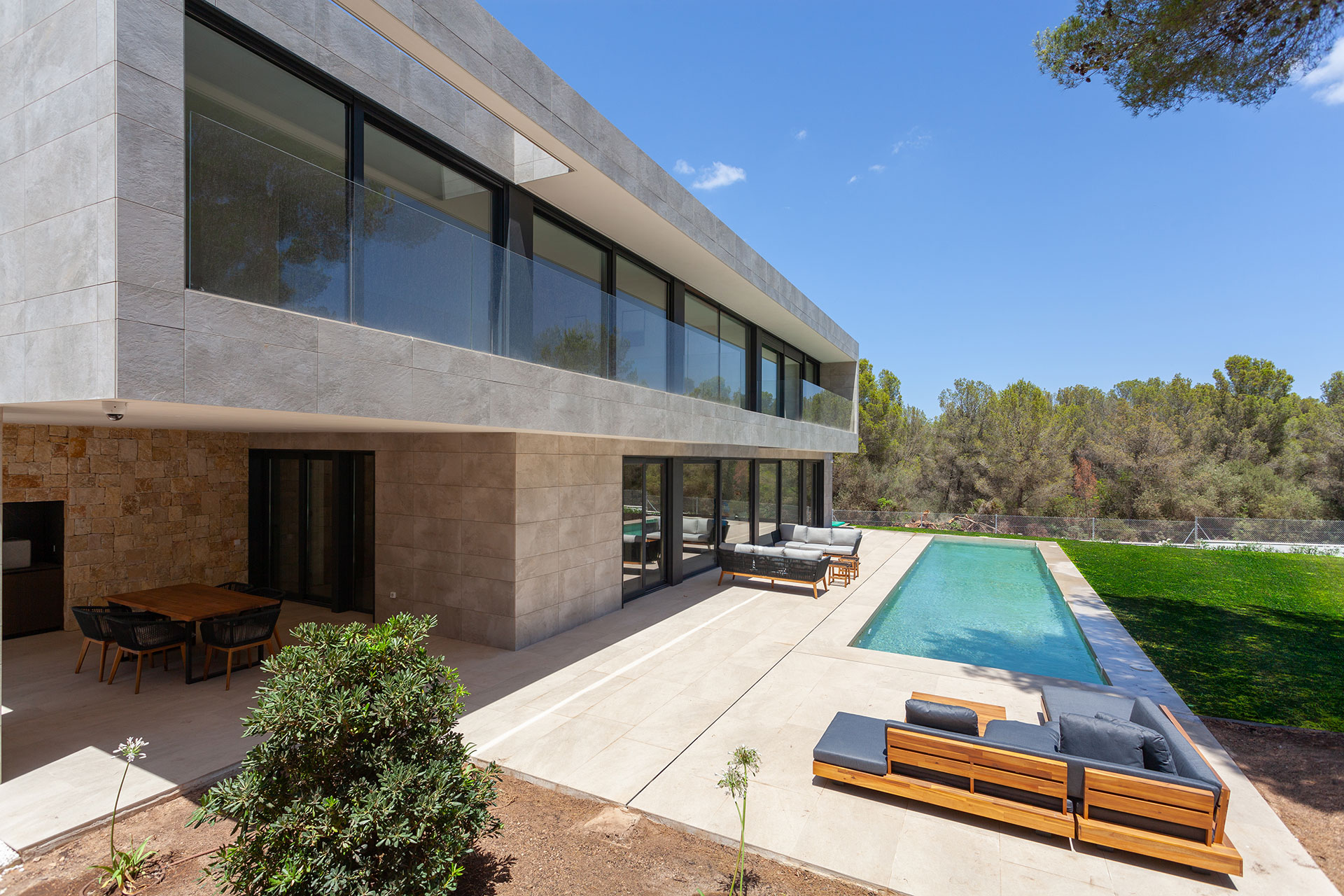 There are some aspects that differentiate us from the modular construction culture in America. In the United States, the figure of the general contractor is very common. What does he do? First of all, he gets a work contract in any North American state. Then he looks for someone to build modular houses in 'the area'. An area that can be 400 km around. This general contractor doesn't really build but can install or assemble the house. inHAUS owns both roles: we are builders of industrialized homes, and we do the whole process until the final delivery of the house.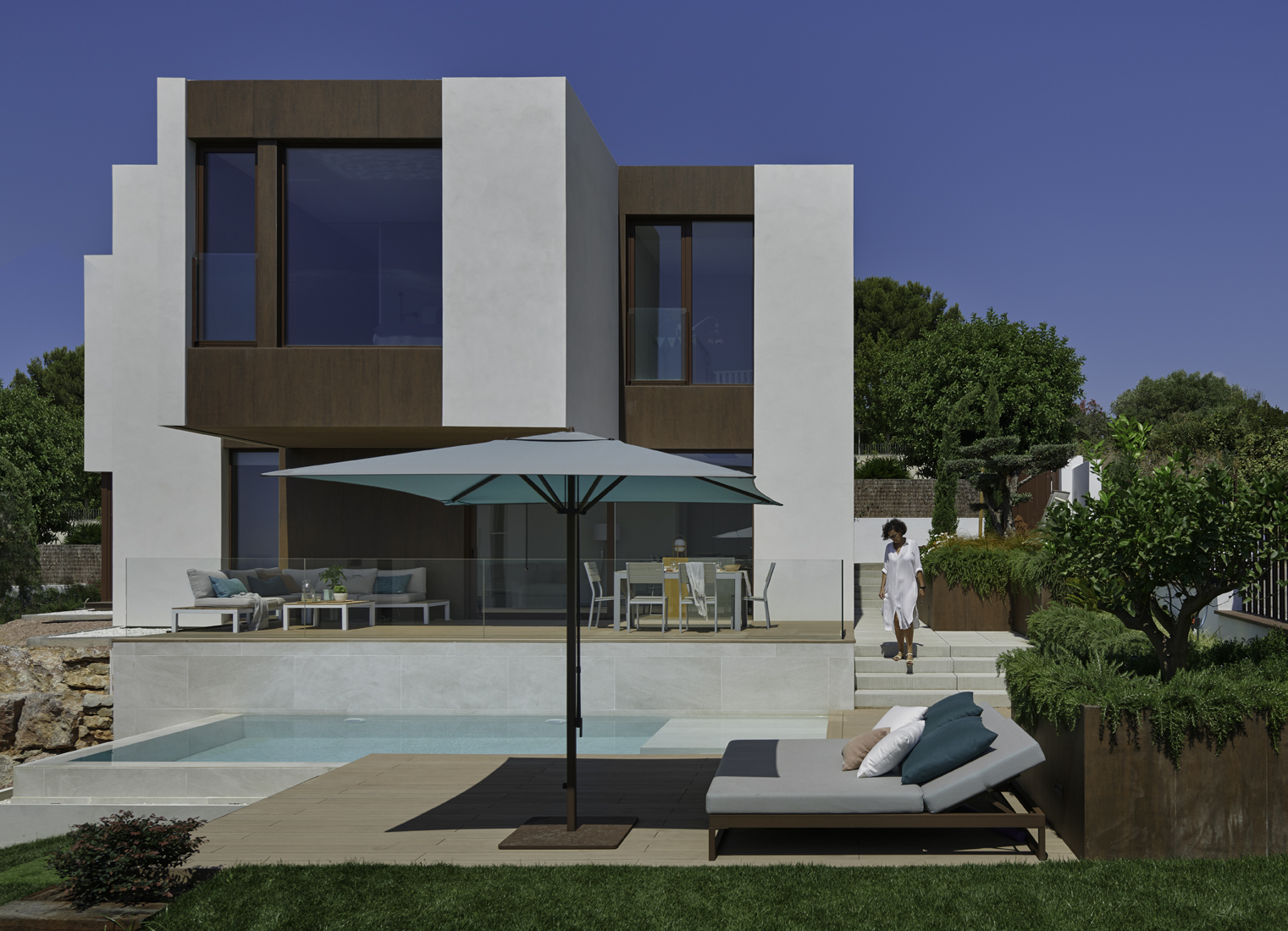 InHAUS design in modular homes
Another differentiating element is that prefabricated modular construction is very common in the United States. But for large structures. For example, for hospitals and residences. Or for schools. And also for big apartment buildings. However, it is not very common for single-family homes like inHAUS: they are both prefabricated and qualified.
Here is another concept that surprises in the United States. inHAUS is made up of a team of architects that designs homes, modular buildings, with a modern, avant-garde, and high-quality design. We offer the premium customer a home that can be 100% luxuriously personalized. Furthermore, we manufacture and install it.
For this reason, inHAUS joins different factors that make us a top company, also in the United States: unique design, high-quality, own off-site building process, transportation, installation… The whole process, from start to finish. And with a fixed price and a guaranteed time limit.
To sum up, everything that has been mentioned explains why inHAUS has received so much gratification. From California to Florida. From Boston to Washington DC via New York and Philadelphia.
Thanks to the modular home sector
To begin with, the Director of Multi-Family Homes at Lowney Architecture, Nick G., referred to the Casas inHAUS presentation as: "Great projects featured at World of Modular". The director of national accounts at another major company, Shawn D. B., said: "Good presentation today. Thanks!".
Another professional in San Diego (California, USA), Anthony F., said: "Very impressed by your presentation and your home design and quality. Also because of your rapprochement and modular building process". As Modular Integration Advisor, Construction Director and Contractor, he showed his desire to participate in the "unique quality of homes" created by inHAUS.
On the other hand, the West Coast architect Rousena H. sent us an affectionate message in which she highlighted the "clear and clean lines" within inHAUS designs.
Among many other professionals in the sector, Jaime M also showed their satisfaction: "Excellent!". Cesar A. M. and Romey A said.: "Your homes are very beautiful. Such an artistic structure". Likewise, we are deeply grateful to John B., Gilles A. and Brigitte R. for their words: "Everything is gorgeous. It doesn't look modular at all"
But, finally, the best of all: an anonymous "very Spanish Paquito."
Photos: Casas Inhaus y Triumph