The most spectacular modular home in Spain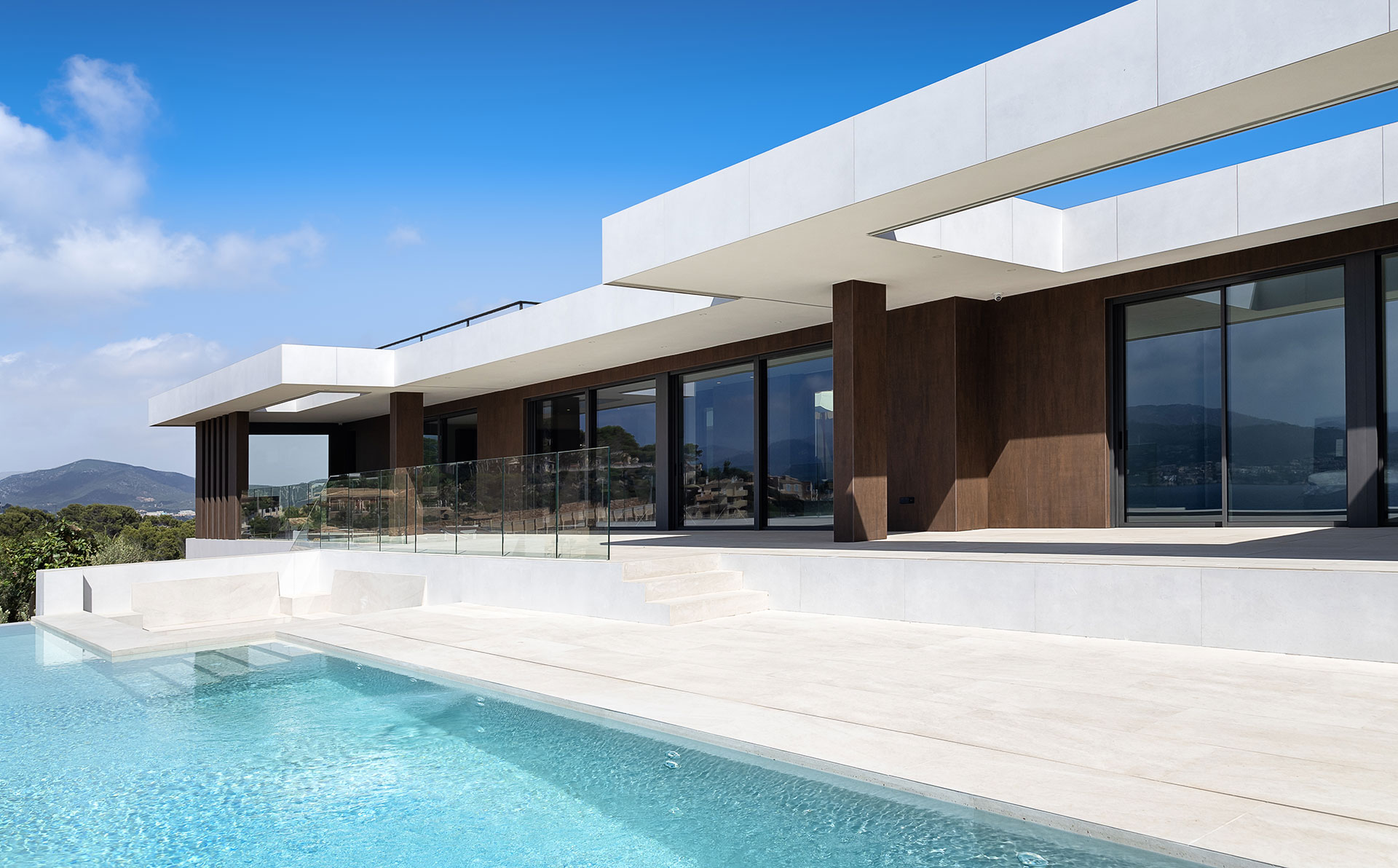 One of the most spectacular projects of inHAUS, so far. The best and clearest example of luxury prefabricated home in Spain. This personalized and prefabricated house is made up of nine modules and totals 684 m2 in record time. It's a luxury villa in Mallorca. A modular house that was easily adapted from an initial sketch that came from another architecture studio. inHAUS finally took care of the entire project: redesign, adaptation, construction and move to the Balearic Islands in record time.
Luxury prefabricated
house Mallorca- inHAUS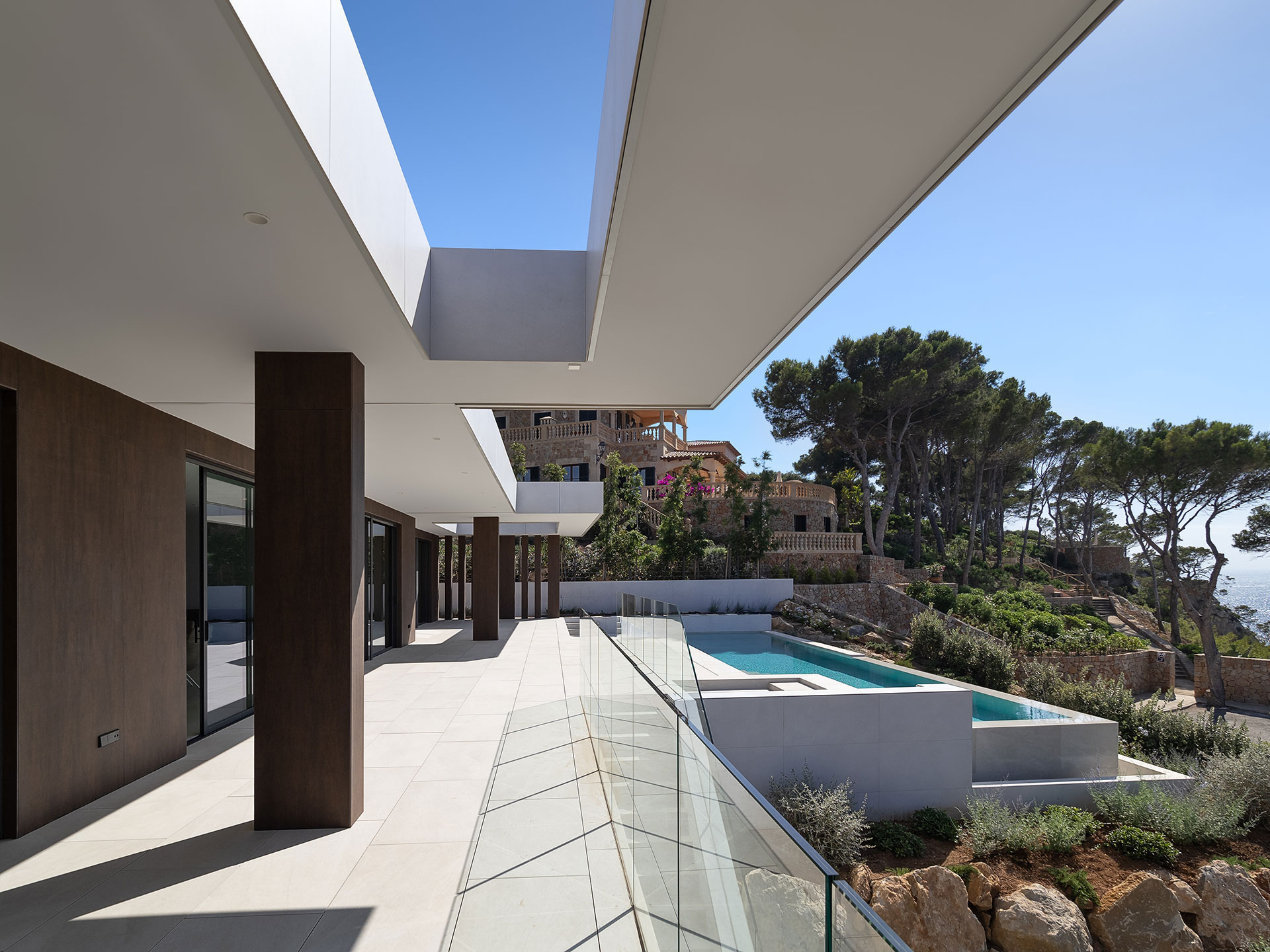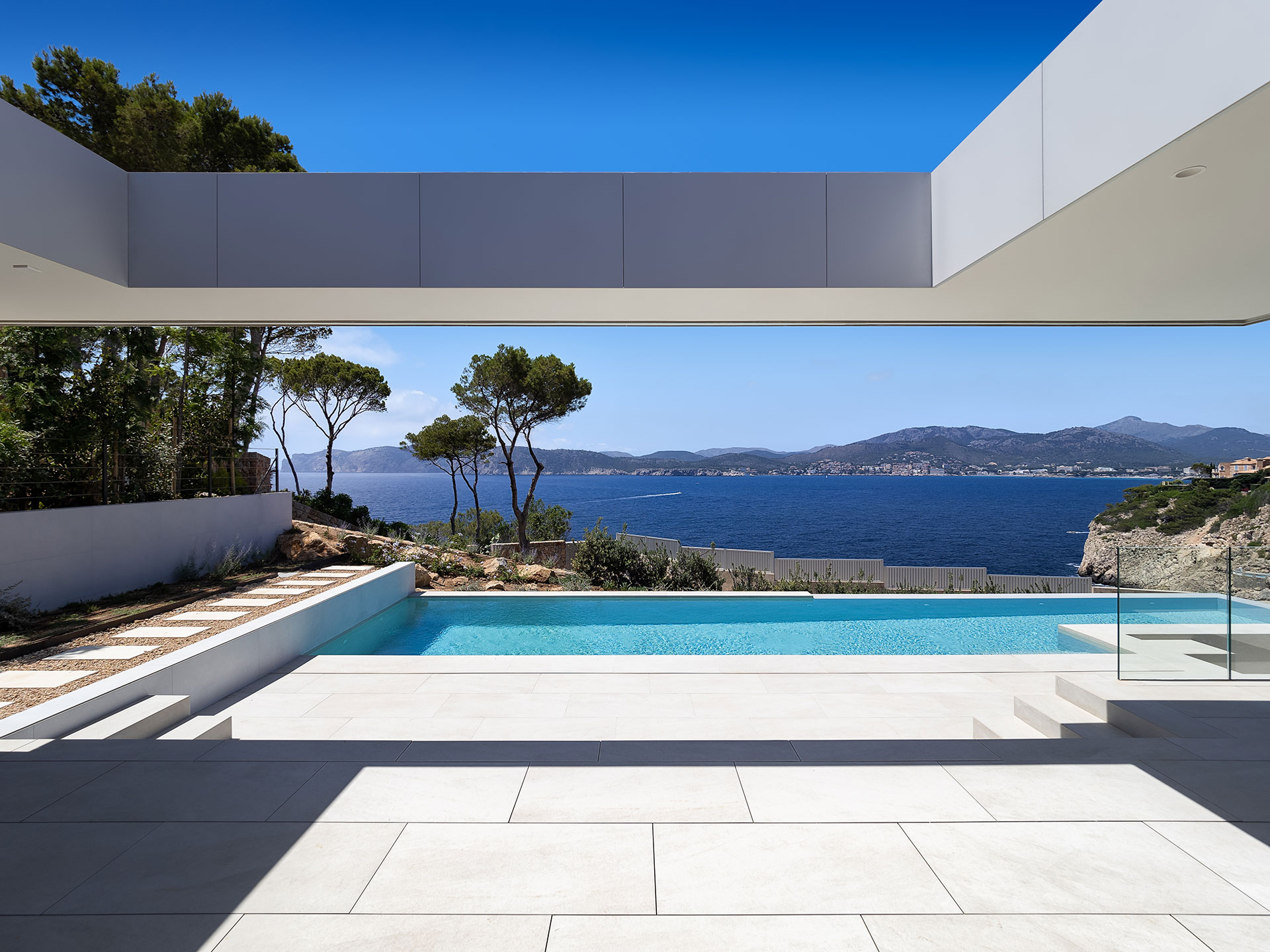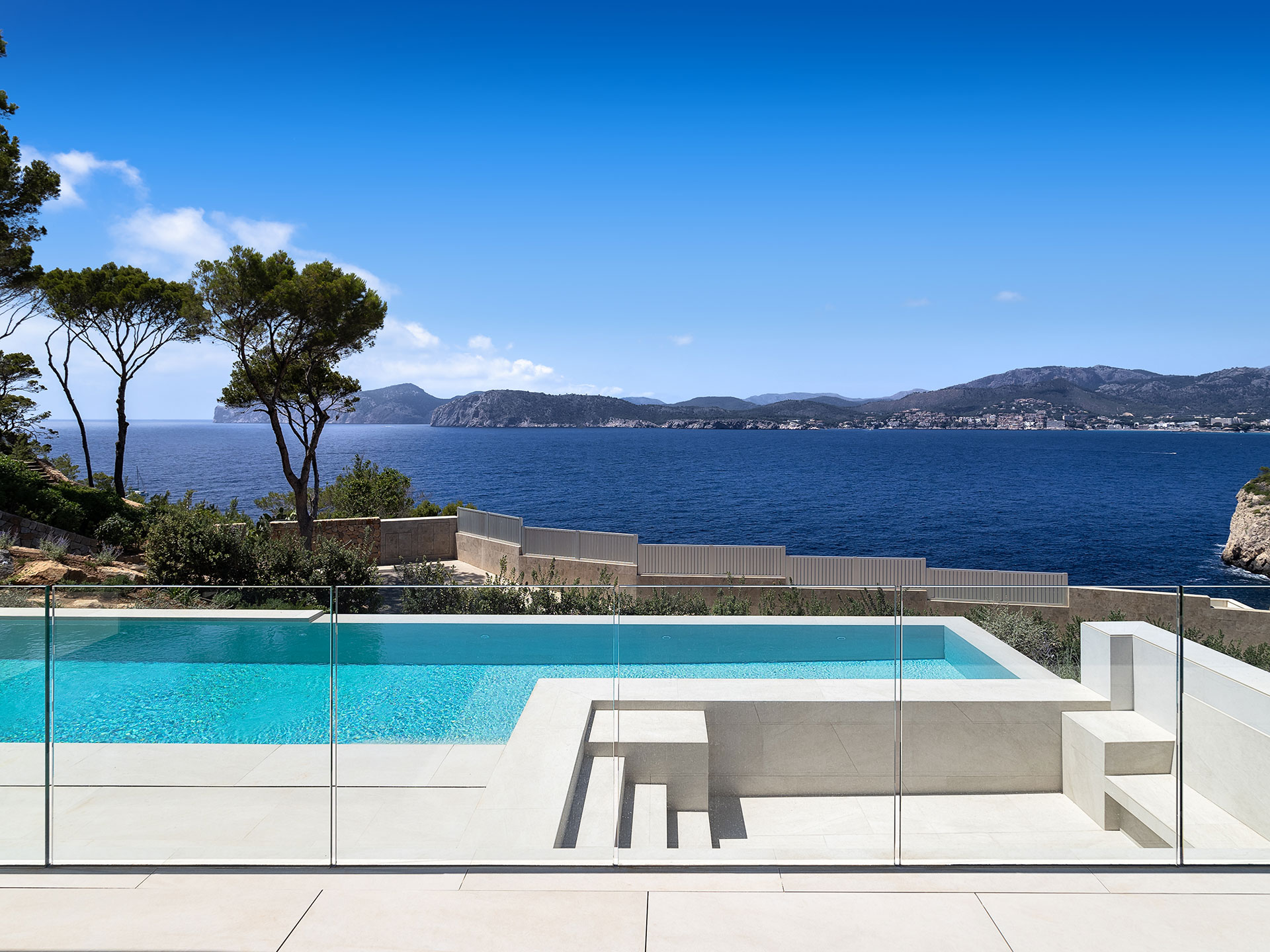 ARCHITRENDS – LUXURY HOMES
A modular house that blends in perfectly with its surroundings. Sea and mountain views on the island of Mallorca. A large garden with different levels, a large swimming pool with solarium and 'firepool' and views of the Mediterranean give a differential touch to this prefabricated luxury villa.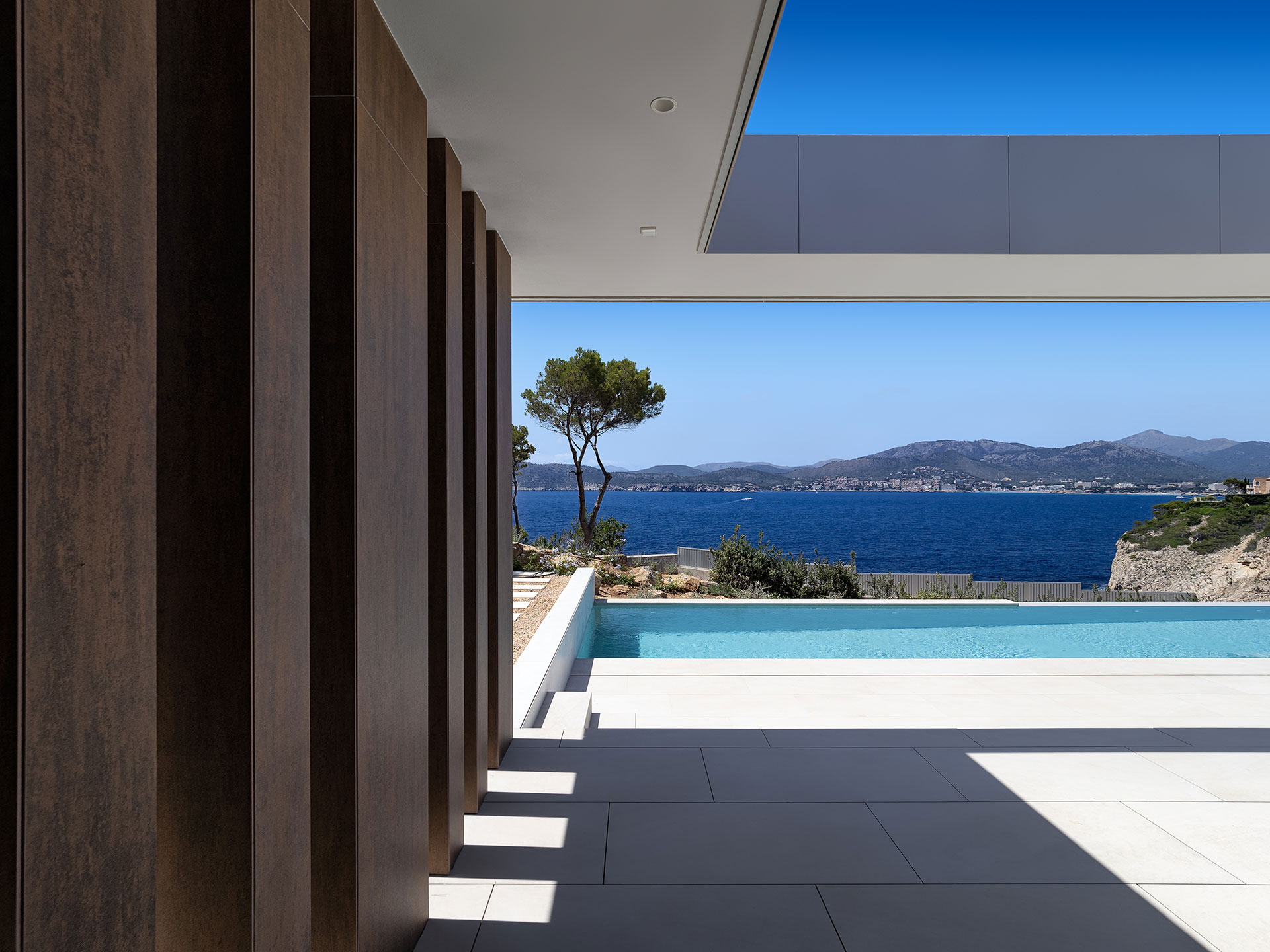 A house designed to enjoy every corner. The upper floor has a large living-dining room area and open kitchen. Thus, this set totals 112 m2. With access to the pool area and firepool (relaxation or chill out area), its infinite terraces seem to merge with the Mediterranean Sea.
This second floor also incorporates the master bedroom, with its own bathroom and sauna. This space totals almost 60 m2. There's also a big guest bedroom with bathroom. Both bedrooms have private terraces. The porches enjoy the sea and mountain views from two different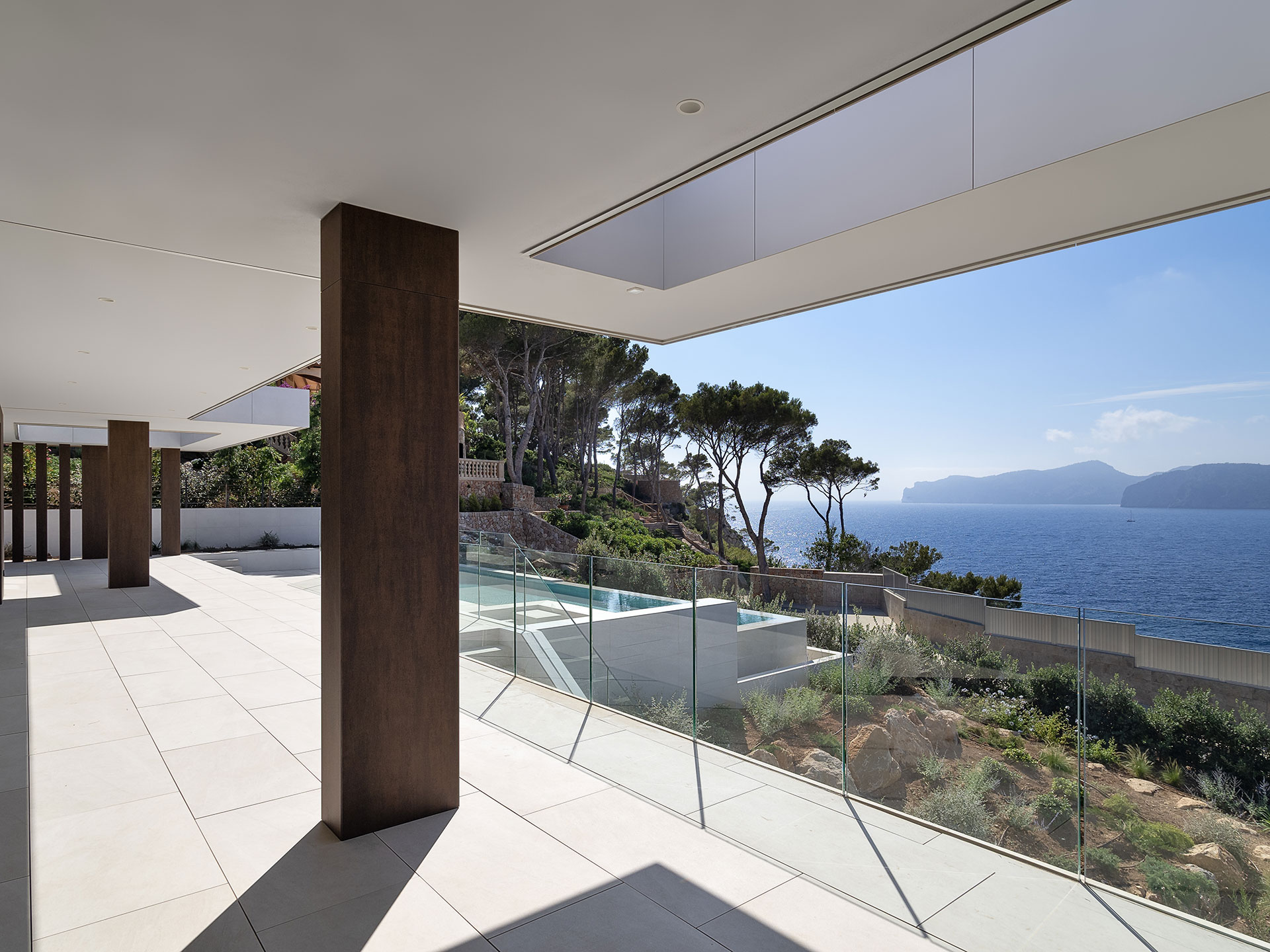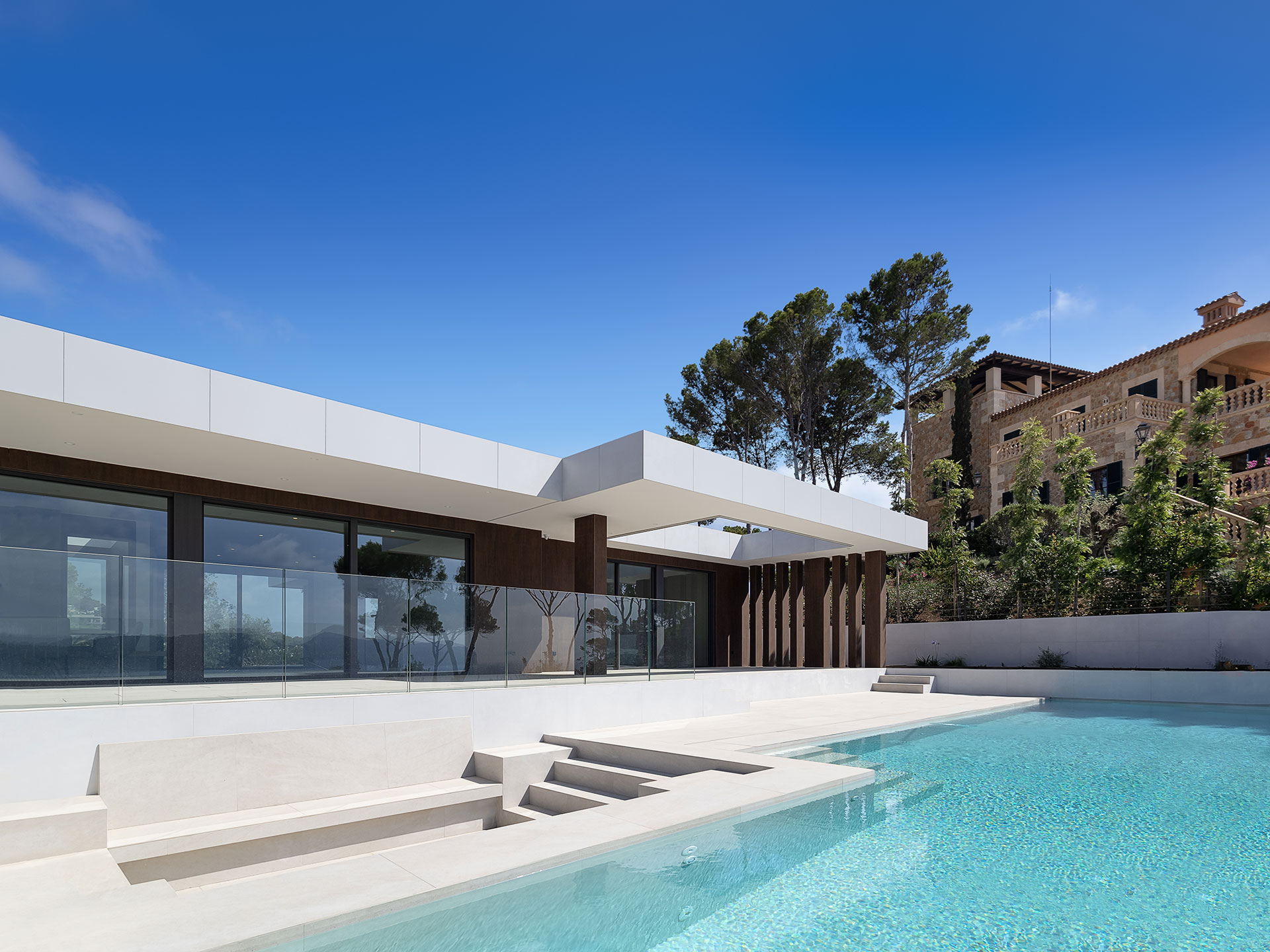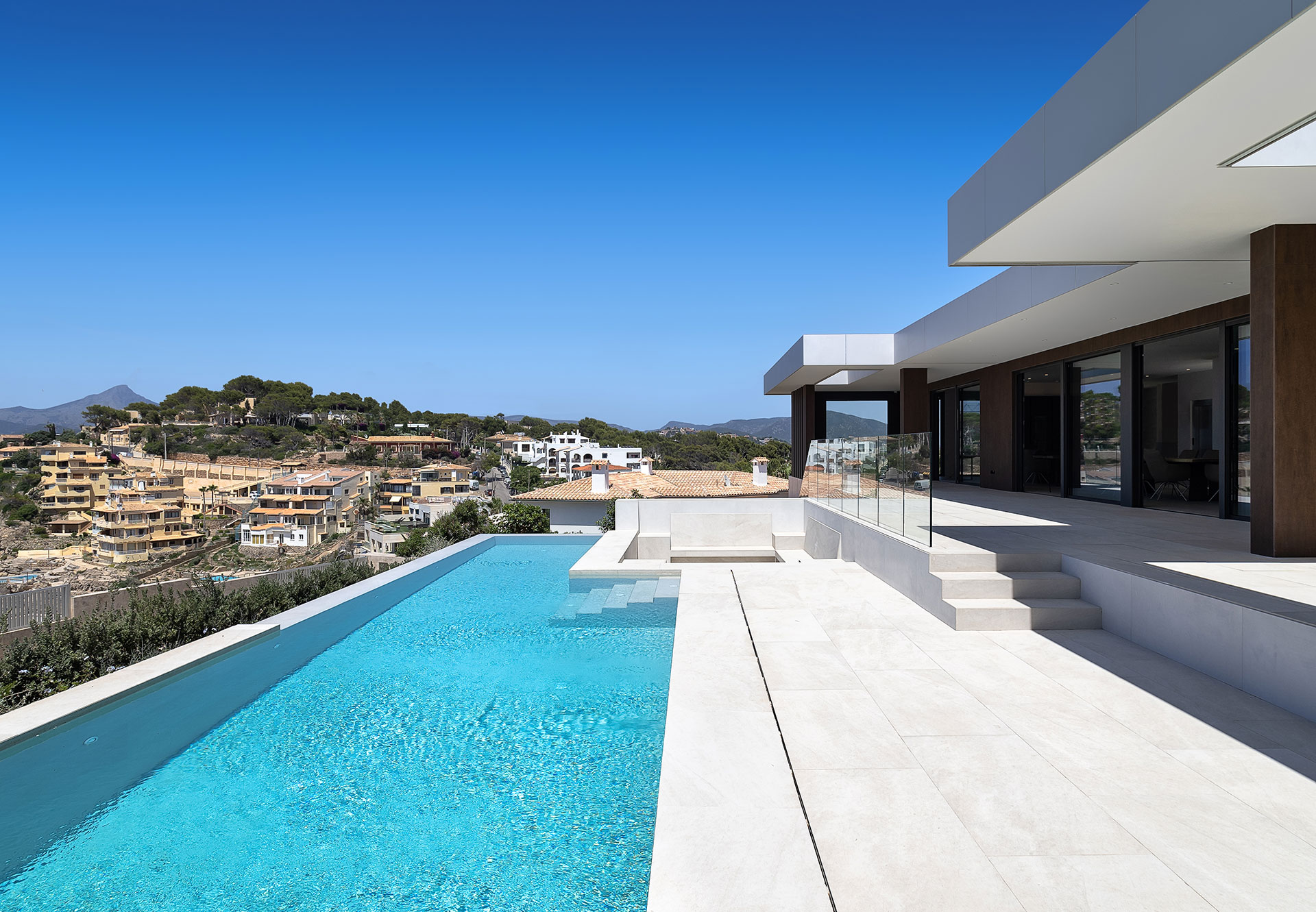 This Mediterranean style villa combines different exterior great format porcelain tiles. Sand, neutral and earth tones dominate, mixed with some brownish tones. The light and white tones are the main colours in the pool area, with 14.5 meters long and almost 50 m2 of water. A large solarium and a comfortable relaxation area (firepool) complete the outdoor set.
Prefabricated houses and luxury details
Meanwhile, this main terrace also includes an area with a modern covered barbecue.
On the roof, the solar panels are integrated into the roof, being completely invisible from the outside. Next to it, the upper terrace offers wide sea views, especially at sunset, in this exclusive position in the west of the island of Mallorca.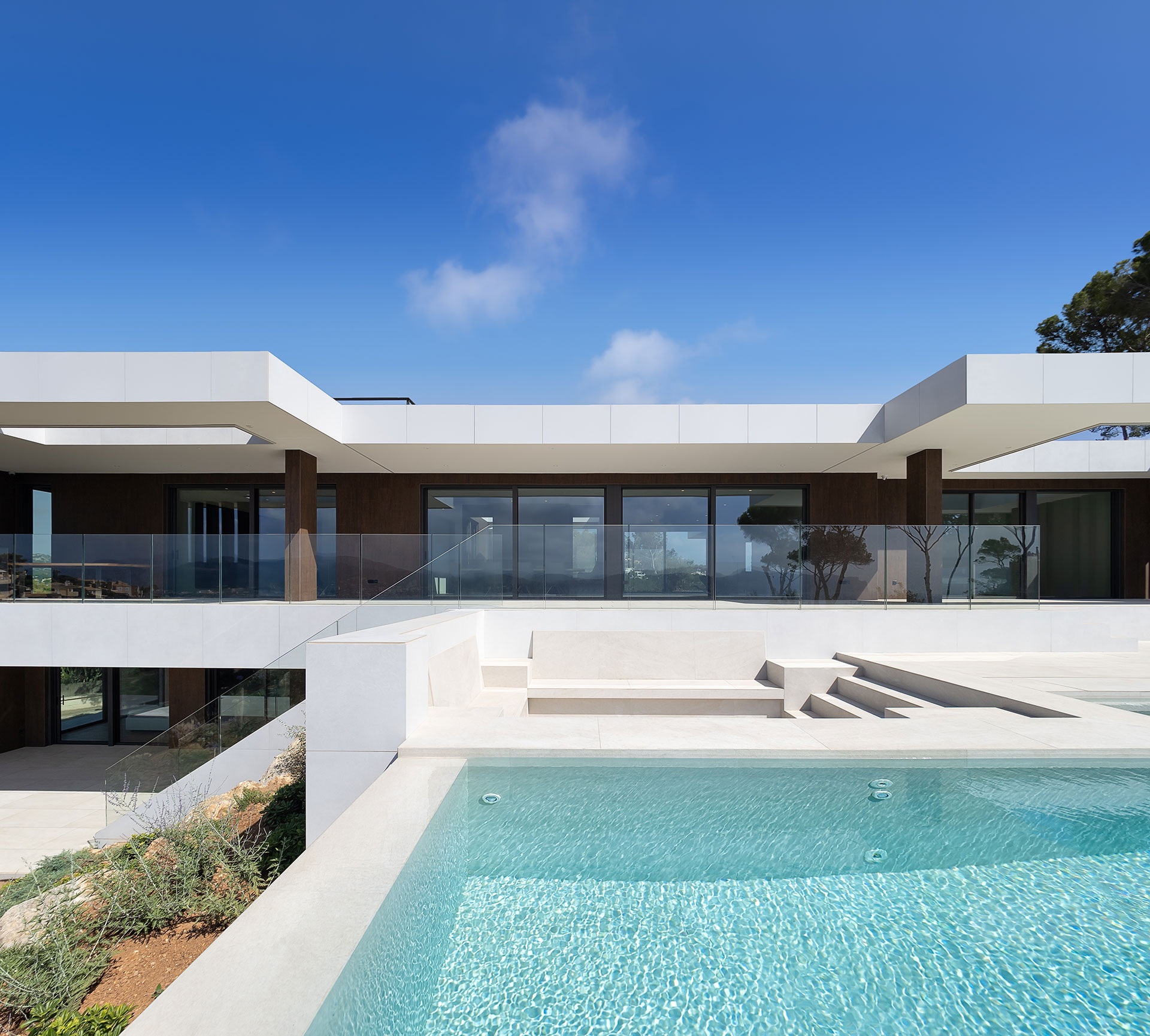 Ground floor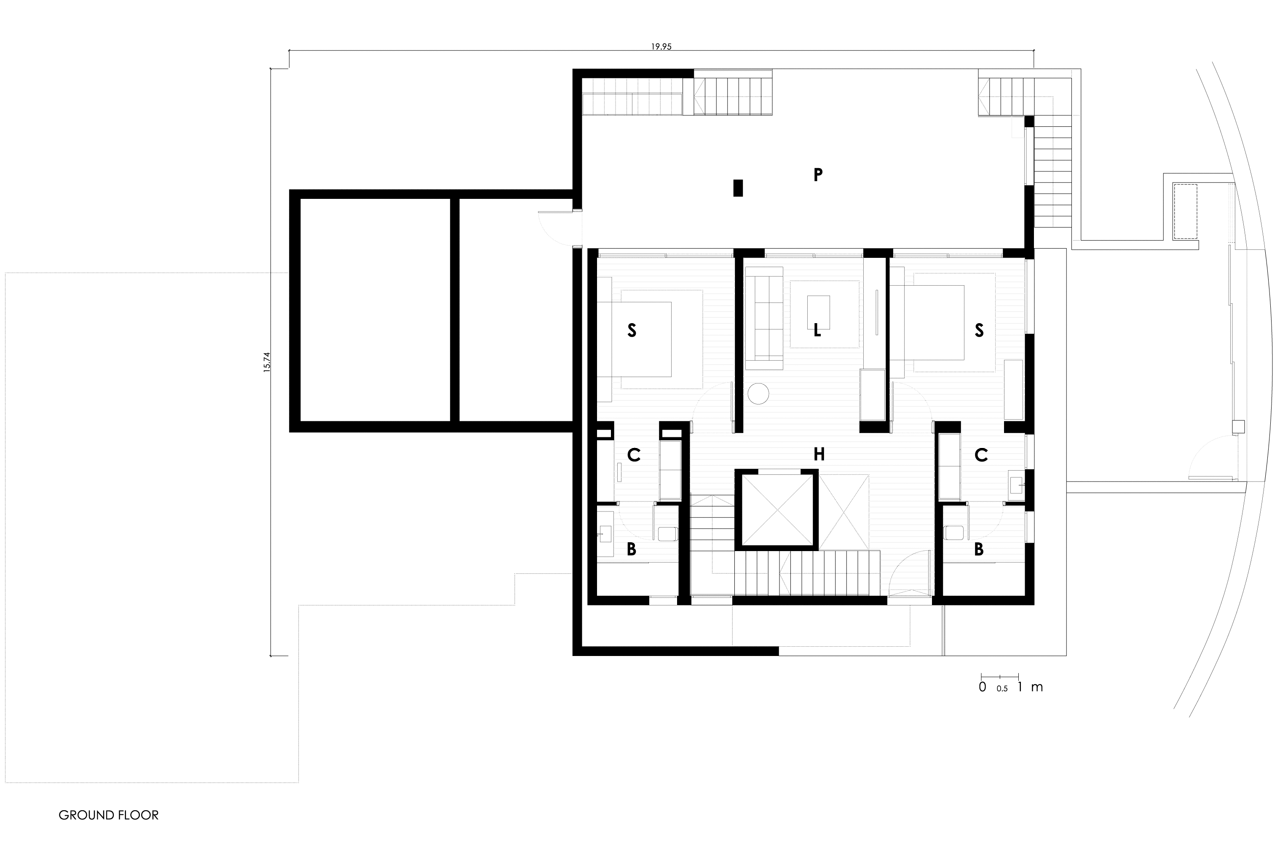 First floor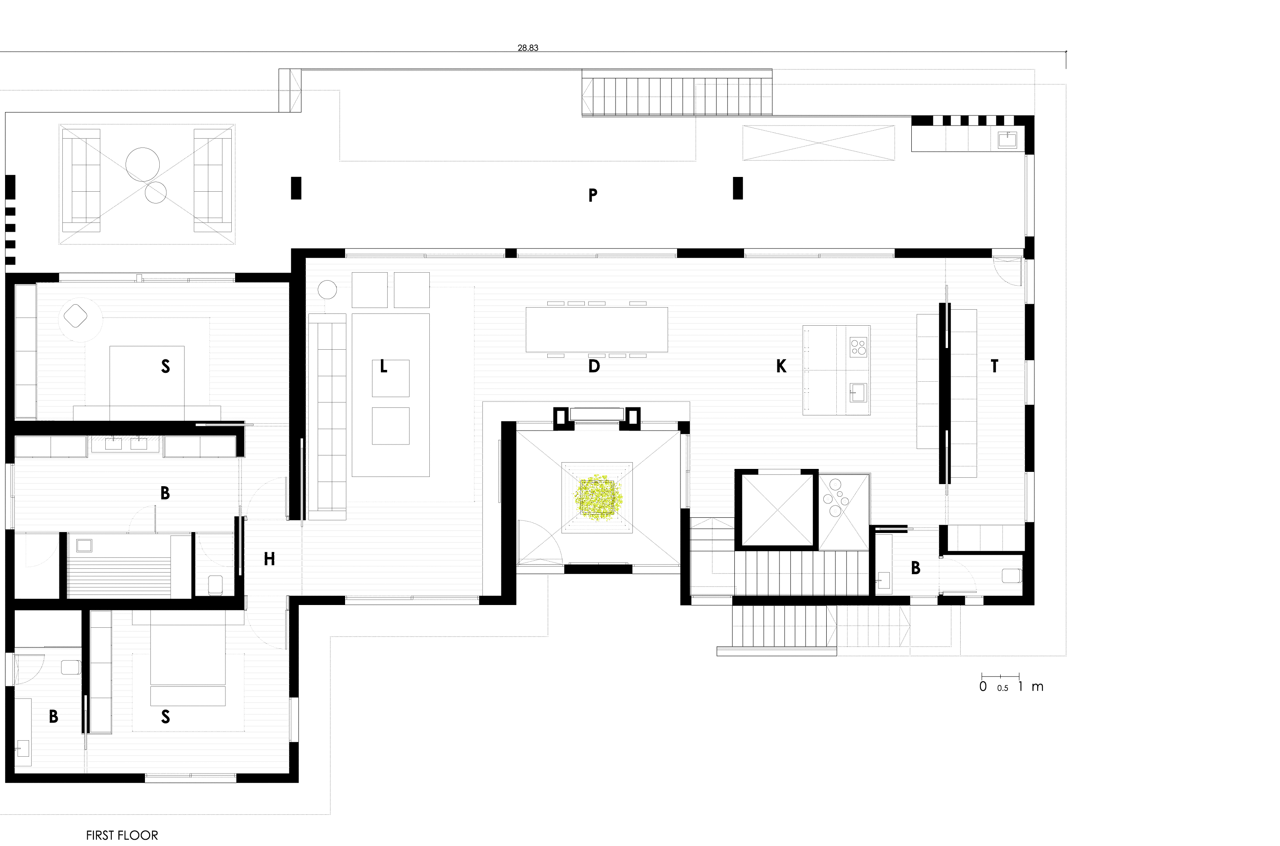 Basement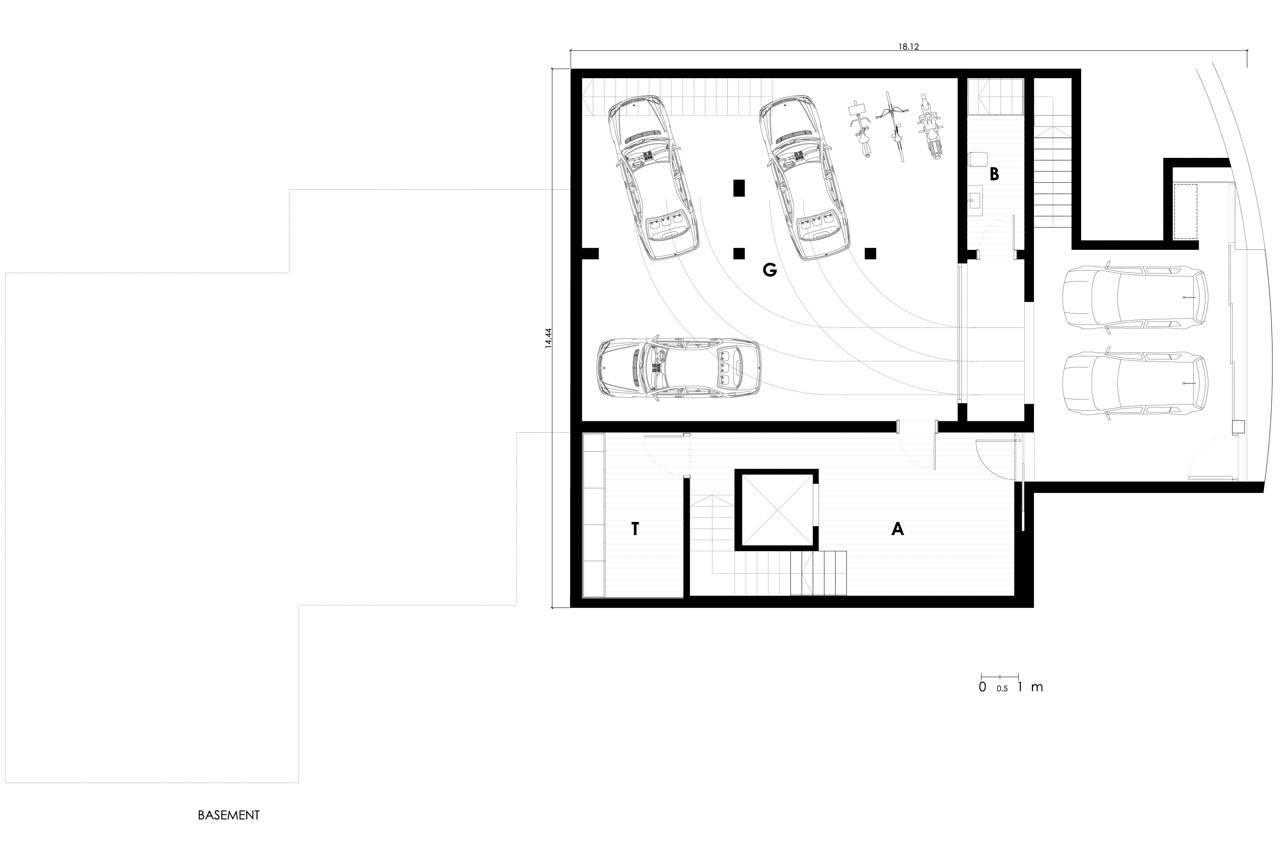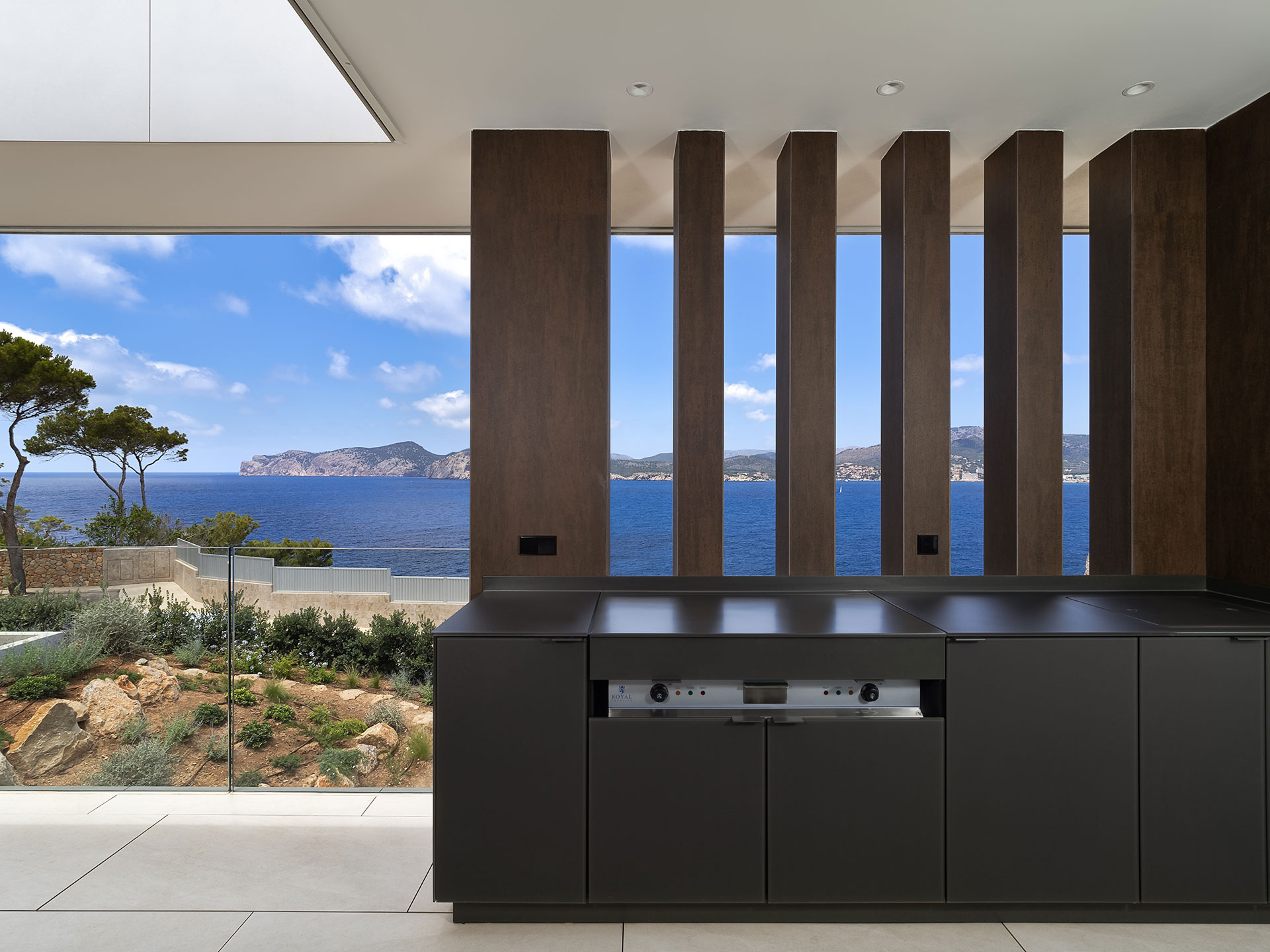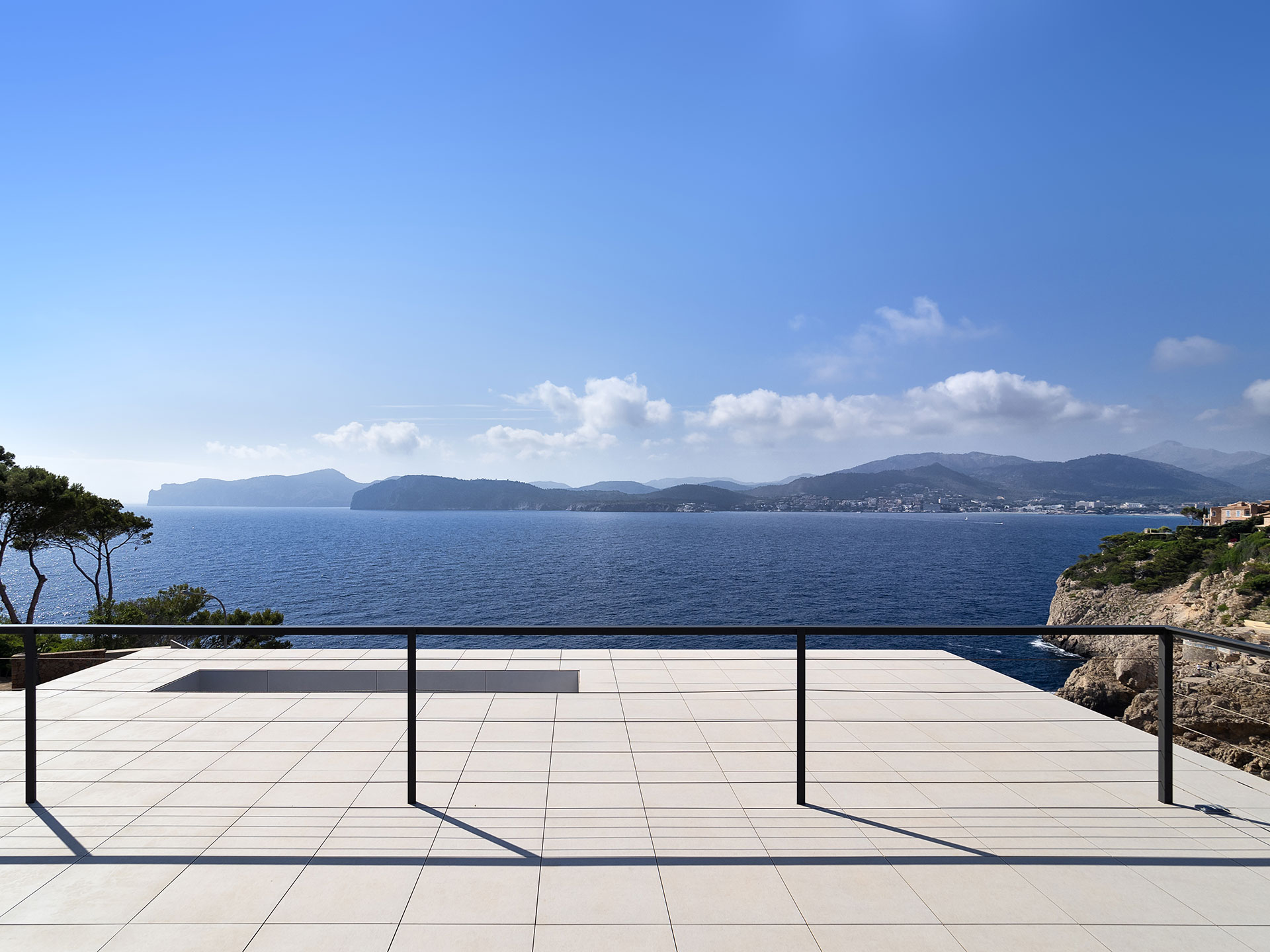 A stone fence, a large garden with native vegetation and earth and white tones give this luxury villa all its Mediterranean aroma. This modular home on the largest of the Balearic Islands combines a custom height of 2.90 meters on the upper floor and 2.60 m: the usual inHAUS high-end standard.
Of course, all doors and windows are designed from floor to ceiling. This is one of the hallmarks of the leading brand in the high-end modular housing sector in Spain. Also, a complete home automation equipment. And, in addition, dimmable lights: adjustable in intensity to create the most suitable vibes. Every detail matters in our luxury prefabricated houses. InHAUS quality and guarantee guaranteed.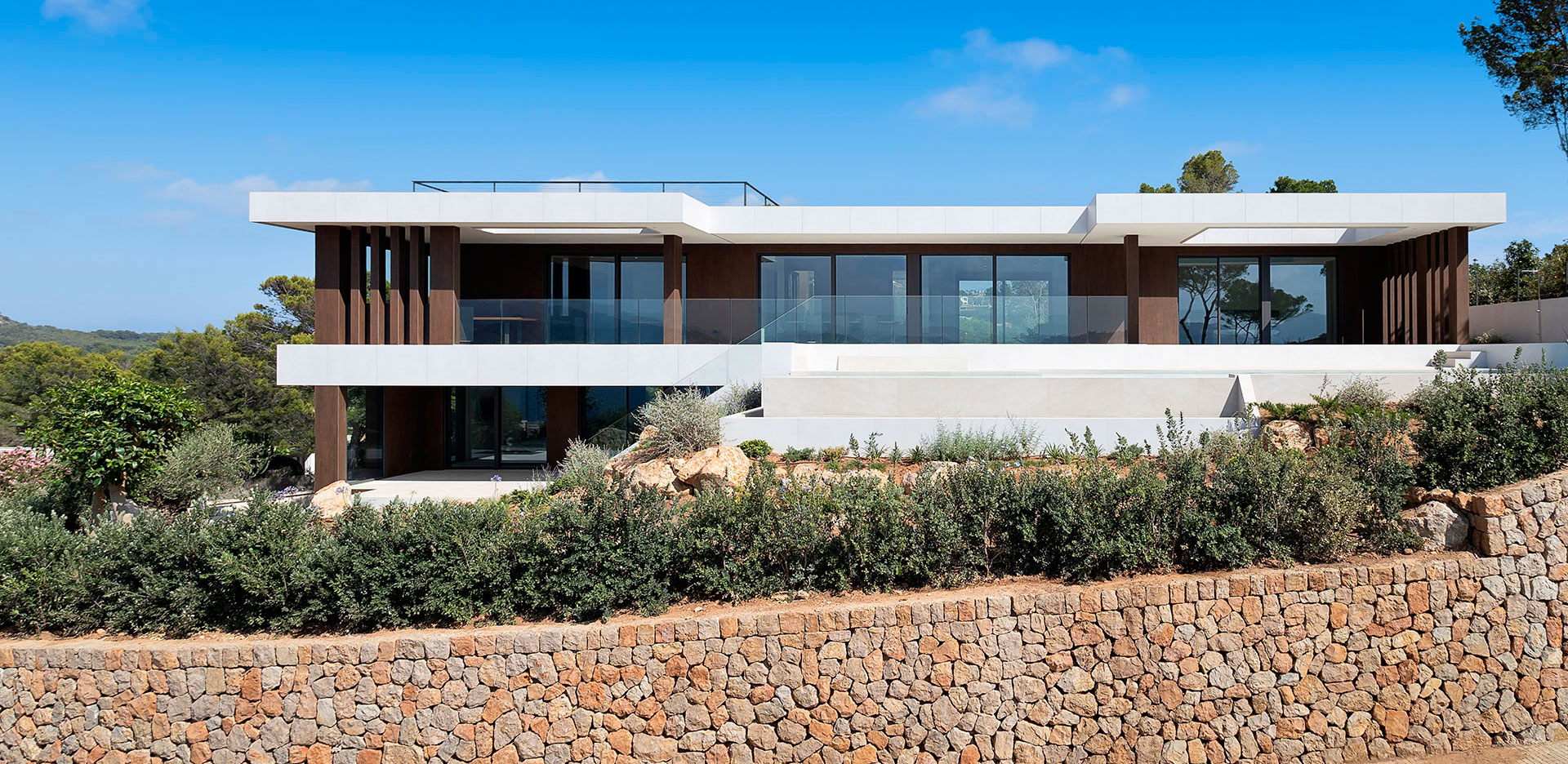 Double kitchen. This premium modular house has a double kitchen. A main one, open to the living-dining room, and a more discreet and adjoining kitchenette. A detail of quality, with different options depending on the occasion.
Suspended columns, carpentry in anthracite colours and dark tones (as preferred in Central Europe) combined with earth tones give the interior kitchen area its own personality.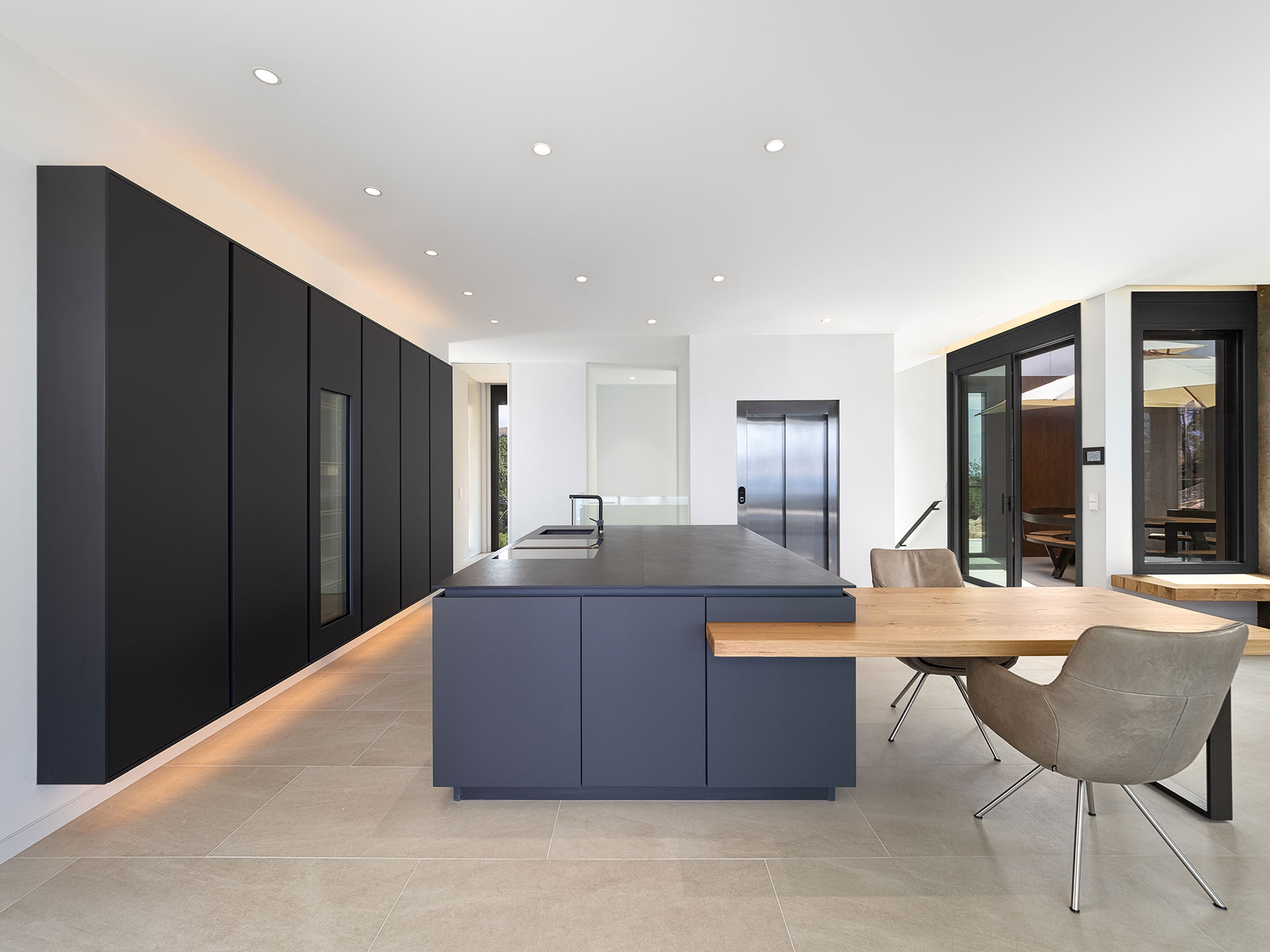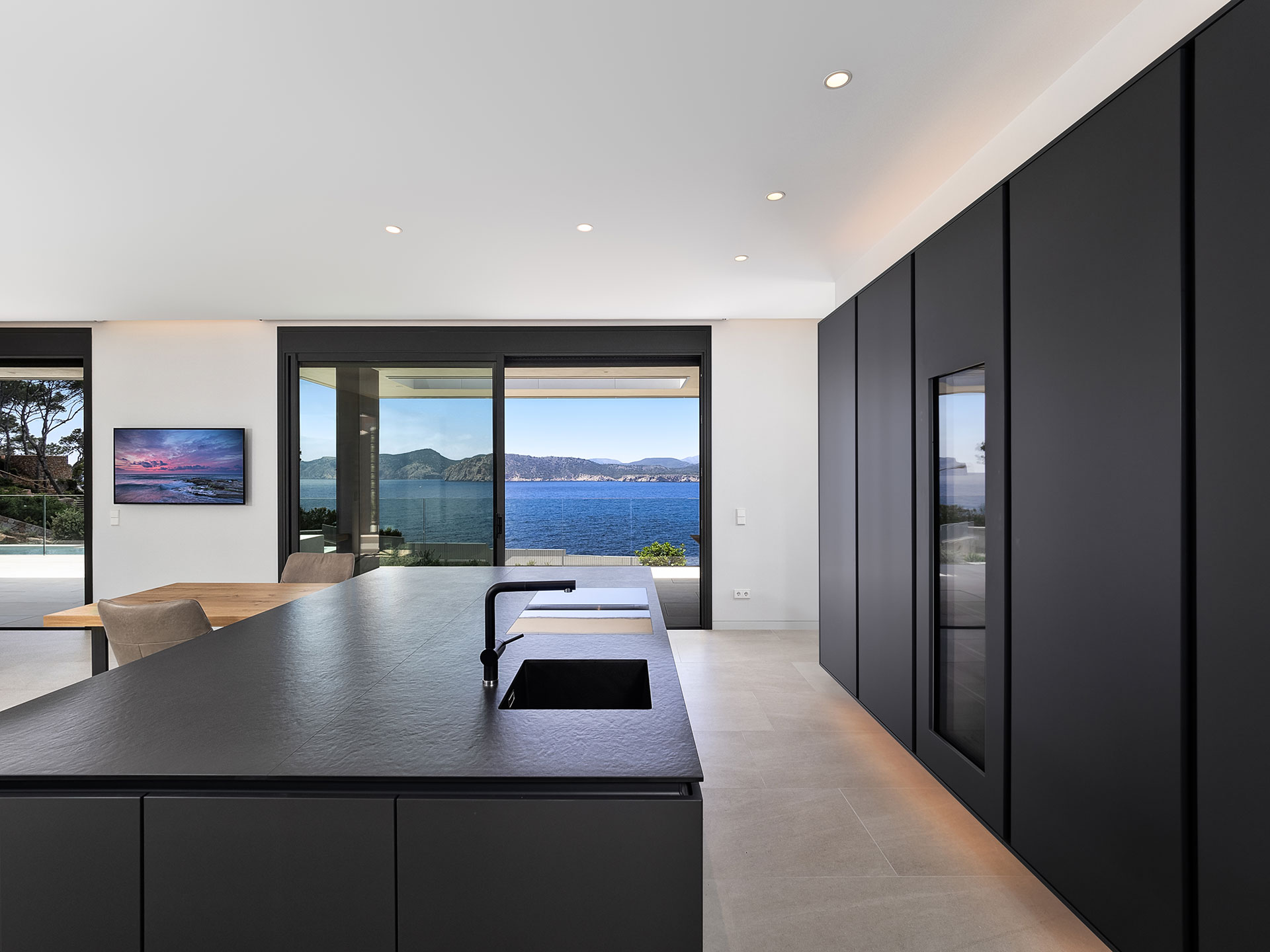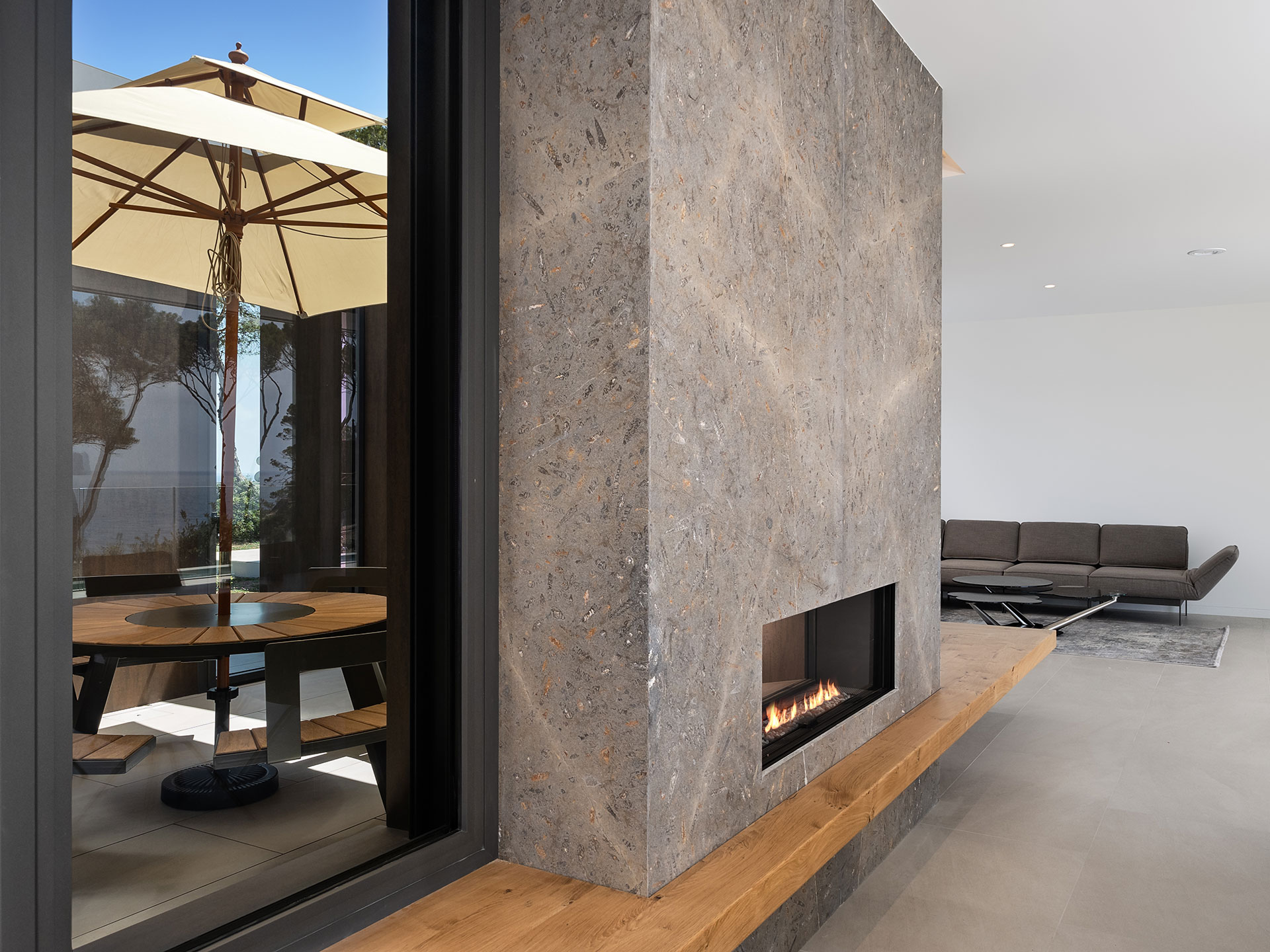 The Jurassic stone of the interior is another distinctive element of this luxury house in Mallorca. It combines with the gray and neutral tones of the bathrooms and toilets.
And it is also present in the double-sided gas fireplace. As a result: a warm hearth for the living room and for a comfortable inner courtyard.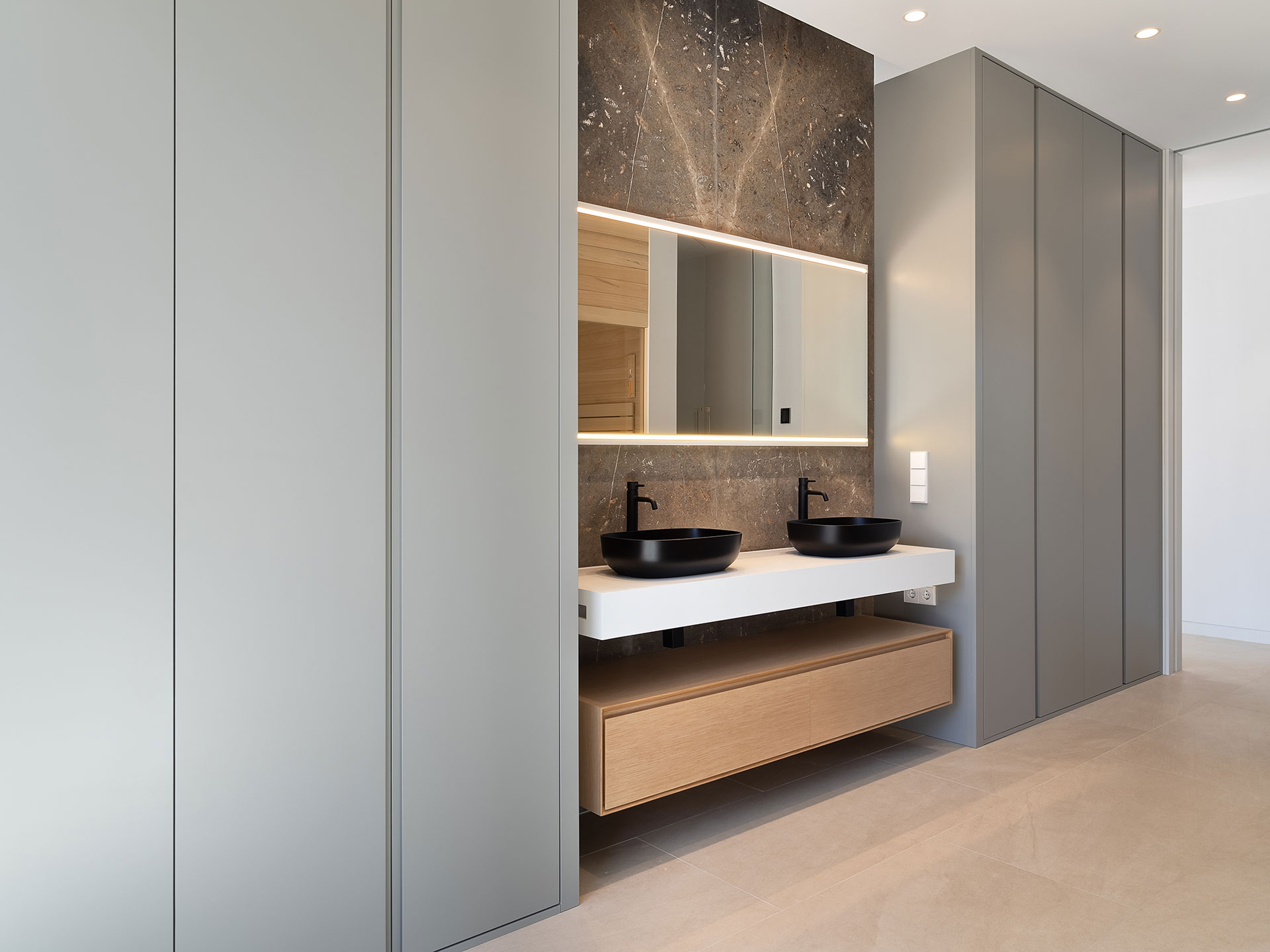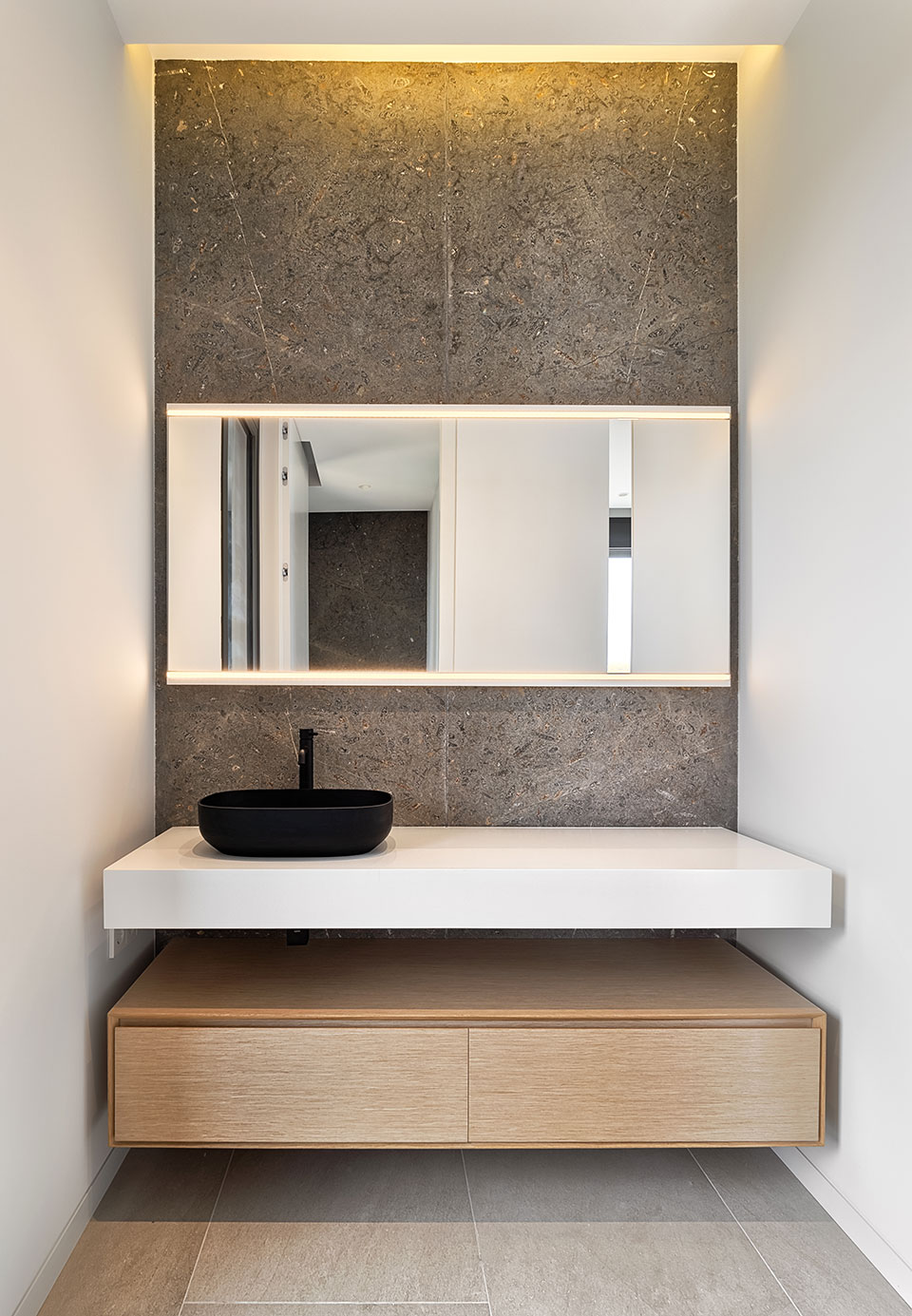 Designer bathroom. Modular house Mallorca
You can follow upcoming designs and finished premium prefabricated homes on our social networks: Instagram, Facebook and YouTube.
Also, you will be able to see them in our renewed sections of Catalog Projects – Collection 111 and Custom prefabricated houses (by architect or author).
Coming soon, video of one of the best examples of luxury prefabricated houses.
For now, we can remember how the implementation of this custom house in Mallorca was.
SETTING
The nine modules that shape this premium prefabricated villa traveled by truck on a ship between Valencia and the island of Mallorca. The terrain was steep and difficult for implementation. But the heavy-duty crane managed to clear the trees perfectly. The views of the sea from different points made it the most spectacular inHAUS installation… until that moment.