Modern home – Strasbourg model
Information
The combination of style and modernity makes the model Strasbourg one of the most popular inHAUS modular houses.
This high-end design house has two floors, playing with the different heights of the three volumes of the house. The sloping roof with its various inclinations gives a certain dynamic to the whole, achieving a movement in its volumetry.
The spatial connection of the interior spaces coexists with the ease of independence of the spaces. The first floor program is divided into three parts, each containing a function: kitchen and dining room, main entrance and living room, and a comfortable master bedroom. The kitchen and dining area is on one level, allowing for a raised and sloped ceiling.
A pleasant master bedroom and two bedrooms with its bathroom complete the program of the house on the second floor.
This high-end modular home model seduces with its dynamic volumetry and minimalist aesthetic.
Plans
Ground floor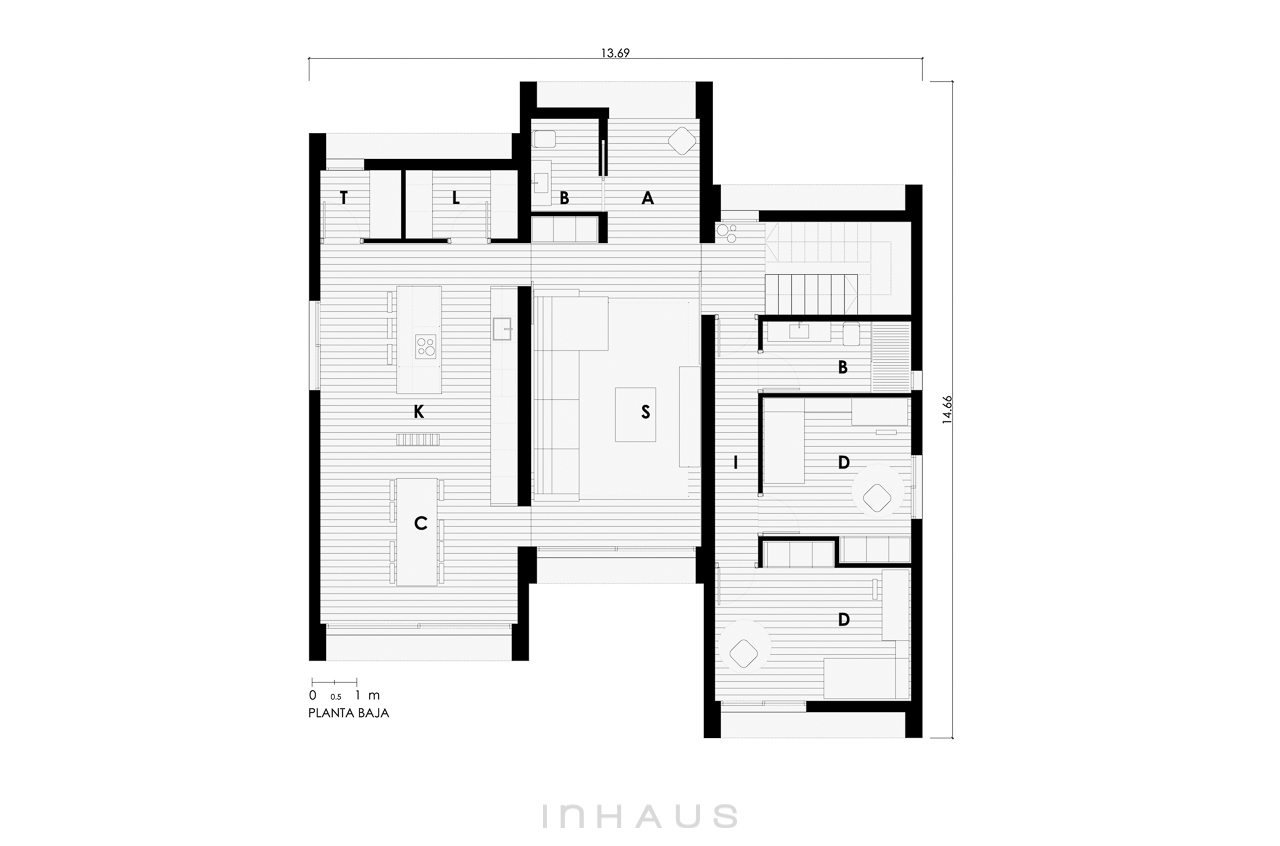 First floor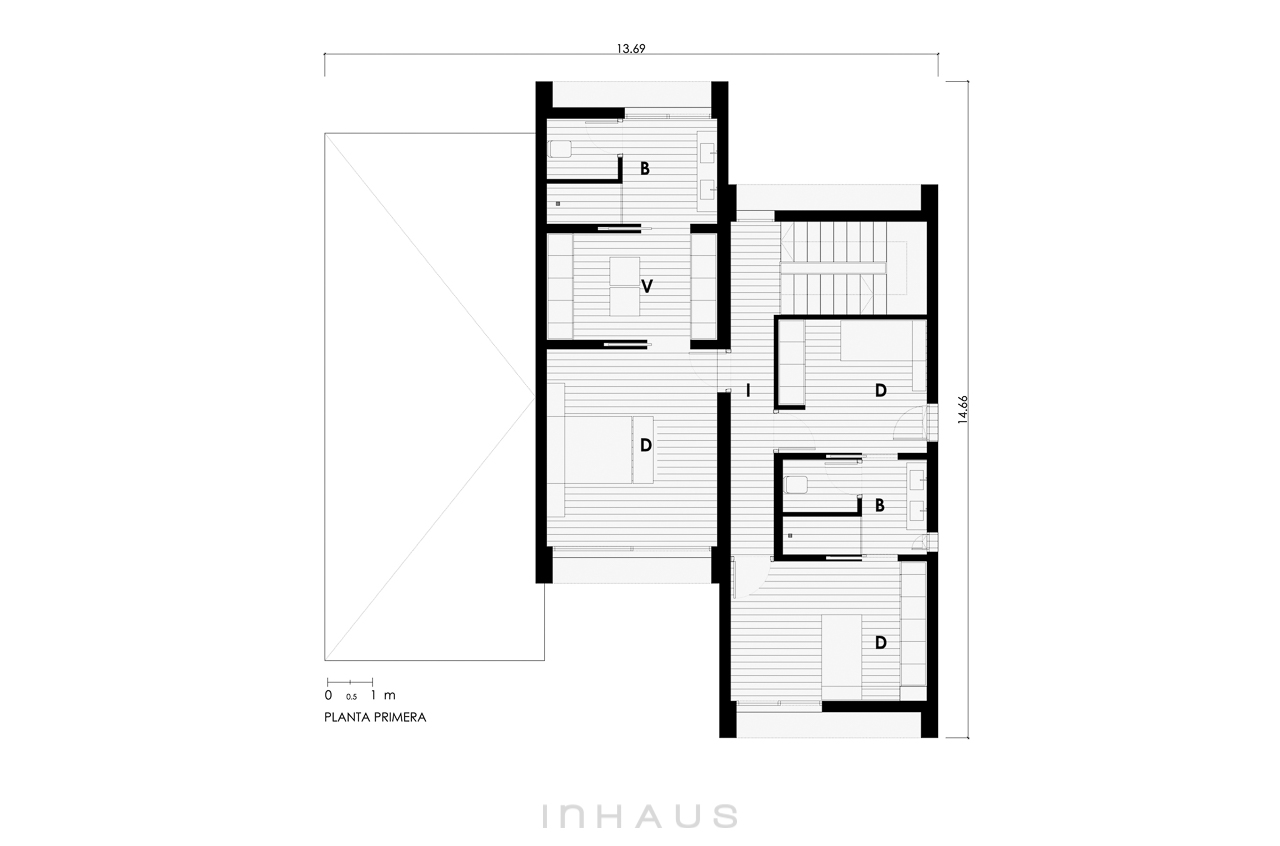 | | |
| --- | --- |
| USEFUL SURFACE (walkable) | 213,77 m2 |
| | |
| GROUND FLOOR | |
| DWELLING | 124,46 m2 |
| entrance | 5,71 m2 |
| staircase | 9,11 m2 |
| hallway | 5,25 m2 |
| living room | 26,69 m2 |
| kitchen-dining room | 37,45 m2 |
| laundry room | 3,82 m2 |
| pantry room | 2,76 m2 |
| bathroom 01 | 5,30 m2 |
| toilet | 3,14 m2 |
| bedroom 01 | 11,24 m2 |
| bedroom 02 | 13,99 m2 |
| | |
| FIRST FLOOR | |
| DWELLING | 89,31 m2 |
| staircase | 9,11 m2 |
| hallway | 5,22 m2 |
| bathroom 02 | 6,61 m2 |
| dressing room | 9,06 m2 |
| bedroom 02 | 10,36 m2 |
| bedroom 03 | 9,82 m2 |
| bedroom 04 | 13,66 m2 |
| master bedroom | 16,76 m2 |
| master bathroom | 8,71 m2 |
| | |
| --- | --- |
| CONSTRUCTED SURFACE | 269,30 m2 |
| DWELLING | 269,30 m2 |
| | |
| GROUND FLOOR | |
| dwelling | 162,53 m2 |
| | |
| FIRST FLOOR | |
| dwelling | 106,77 m2 |