Prefab sloping house – Chamonix model
Information
A Chamonix model house that fits perfectly into a mountainous landscape thanks to a modern design with a sloping roof, combining different heights of volumes.
This design house with a gable roof is divided into three volumes, connected to each other by glass spaces allowing the distribution between the main parts of the house. The first volume, linked to the entrance, includes a kitchen with an island and a dining area as well as a laundry room and a courtesy toilet. In the next volume there is a spacious living room, as well as a dining room with views to both sides of the property. The final volume, which is two stories high, contains the most private areas of the house; the bedrooms and offices.
With five bedrooms, two full bathrooms and a toilet, this high-end modular home Chamonix with a pitched roof is very versatile and adapts to all the family's needs.
Plans
Ground floor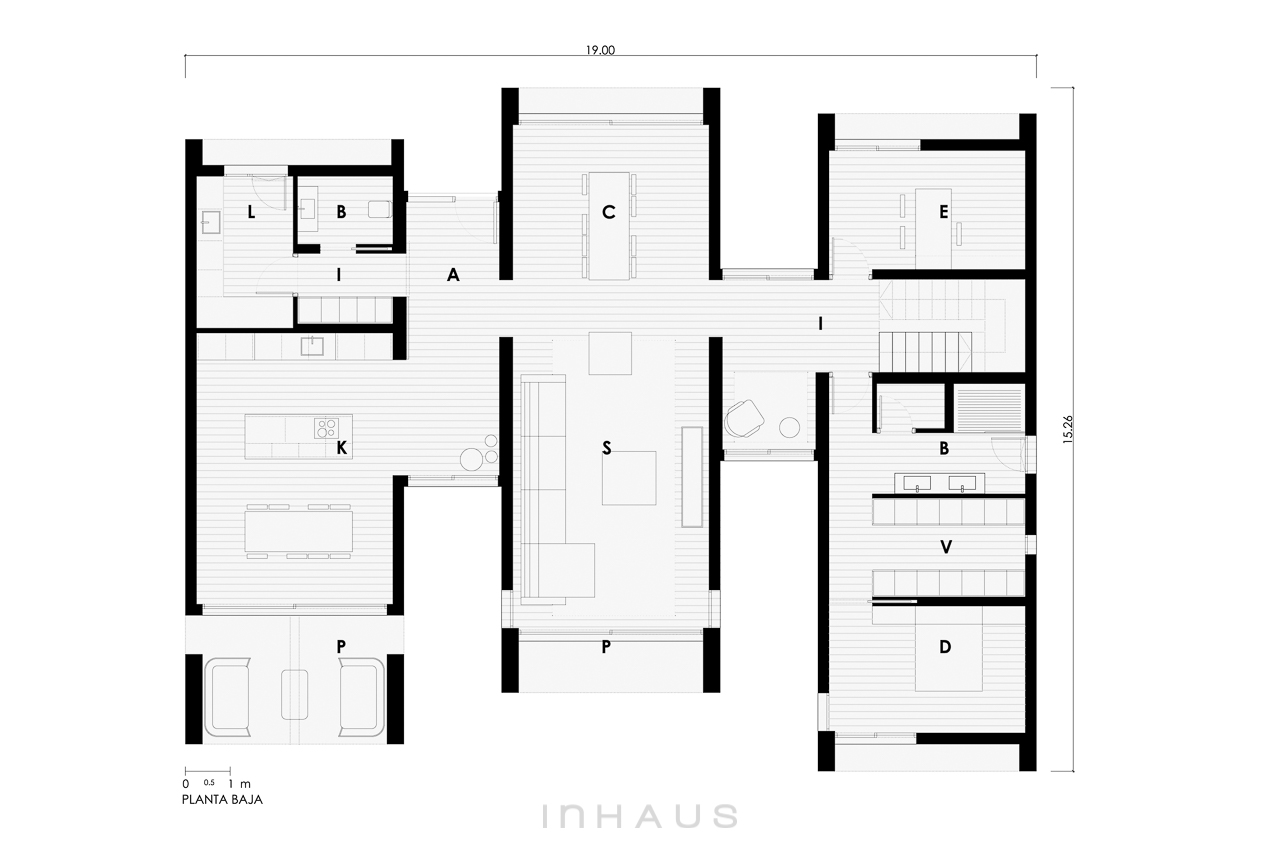 First floor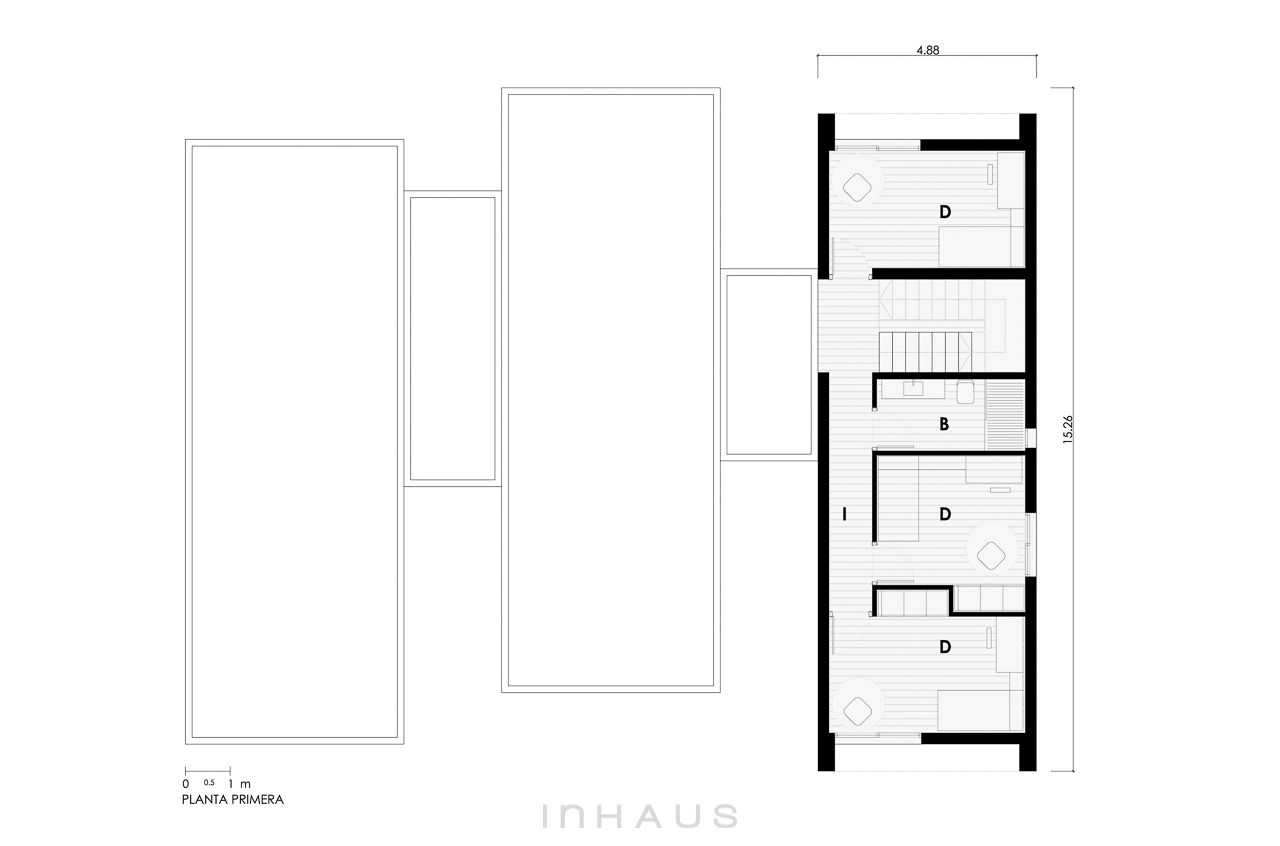 | | |
| --- | --- |
| USEFUL SURFACE (walkable) | 236,46 m2 |
| DWELLING | 218,59 m2 |
| PORCHES | 17,87 m2 |
| | |
| GROUND FLOOR | |
| DWELLING | 164,60 m2 |
| entrance | 12,70 m2 |
| staircase | 6,78 m2 |
| hallway | 3,62 m2 |
| hallway 02 | 10,85 m2 |
| living-dining room | 49,41 m2 |
| kitchen-office | 26,52 m2 |
| laundry room | 7,31 m2 |
| bathroom 01 | 10,52 m2 |
| toilet | 3,22 m2 |
| dressing room 01 | 9,64 m2 |
| bedroom 01 | 12,40 m2 |
| office | 11,63 m2 |
| | |
| PORCHES | 17,87 m2 |
| porch 01 | 12,51 m2 |
| porch 02 | 5,36 m2 |
| | |
| FIRST FLOOR | |
| DWELLING | 53,99 m2 |
| staircase | 6,78 m2 |
| hallway | 7,49 m2 |
| bathroom 02 | 5,30 m2 |
| bedroom 02 | 11,50 m2 |
| bedroom 03 | 10,57 m2 |
| bedroom 04 | 12,35 m2 |
| | |
| --- | --- |
| CONSTRUCTED SURFACE | 293,82 m2 |
| DWELLING | 262,80 m2 |
| PORCHES | 31,02 m2 |
| | |
| GROUND FLOOR | |
| dwelling | 196 m2 |
| porches | 31,02 m2 |
| | |
| FIRST FLOOR | |
| dwelling | 66,80 m2 |